I don't think I ever mentioned it on here, but on April 1st I turned 19. I bought myself this amazing 1960s velvet dress to mark the occasion, from one of my favourite tiny little thrift stores. It was actually hiding behind the counter, but the old fella who works there knows me well so he kindly let me try it on. He said that years ago someone had donated it and he'd taken it home to his wife, who'd worn it well but was trying to downside her dress collection, so donated it back. He was so happy to see me try it on and discover it fits me like a dream, and he gave it to me for a super tiny price when I said it was a birthday present from myself. Although, the print divides my friends and family into adoring fans vs. 'you look like you're wearing an old lady's sofa'. Pssh. It debuted at my birthday dinner, and has made many outings since.
My dear brother snapped these for me on a drive in the country to go visit my boyfriend. There are so many pretty sights to see in North Canterbury, I can't say it enough!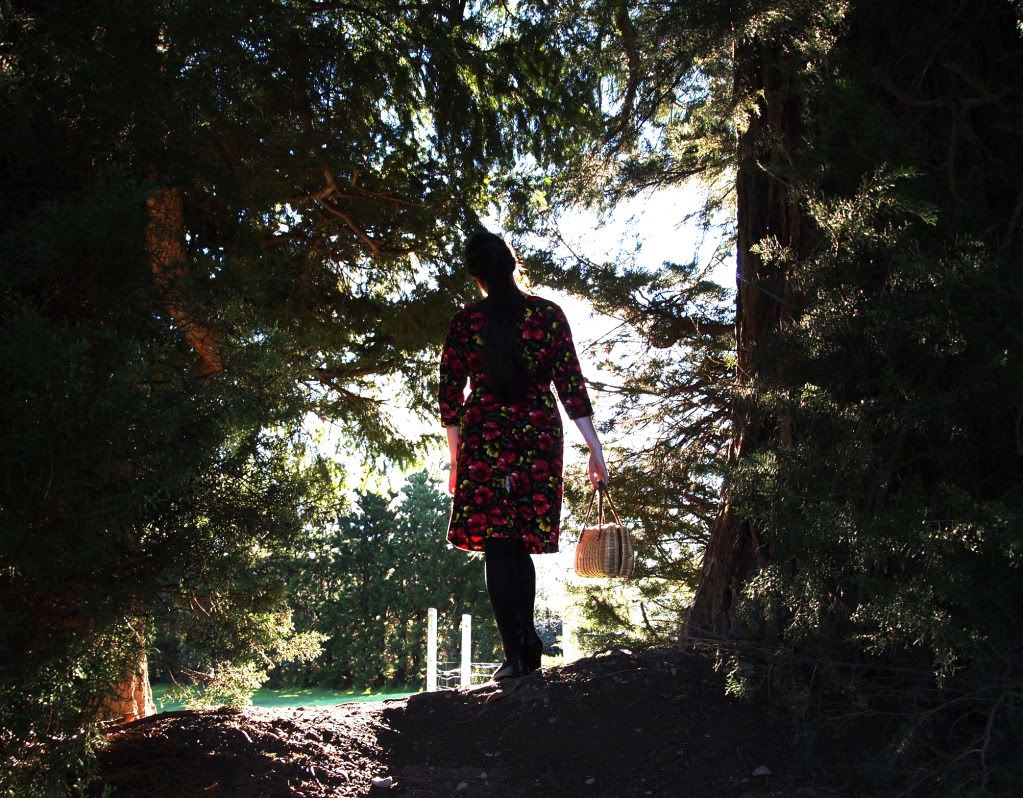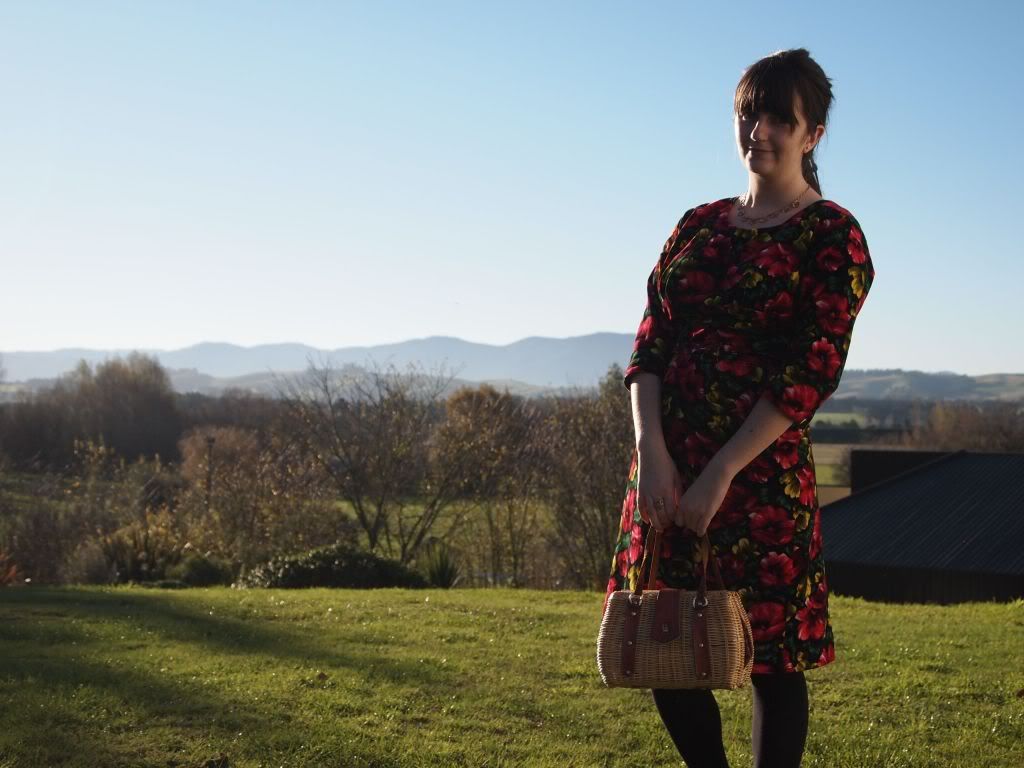 (Wearing a thrifted 1960s dress, cane handbag from Two Squirrels Vintage, vintage necklace from my boyfriend, amber art deco ring bought in Crete, and t-bar flats off Trademe)
I've booked myself in to get a tiny hair trim to lighten it up before I head off to the intense heat of Southeast Asia in a couple of weeks. I am so nervous- last time I got a proper haircut, I was 15. If they butcher my mane, I'll probably have to become a recluse. Wish me luck!