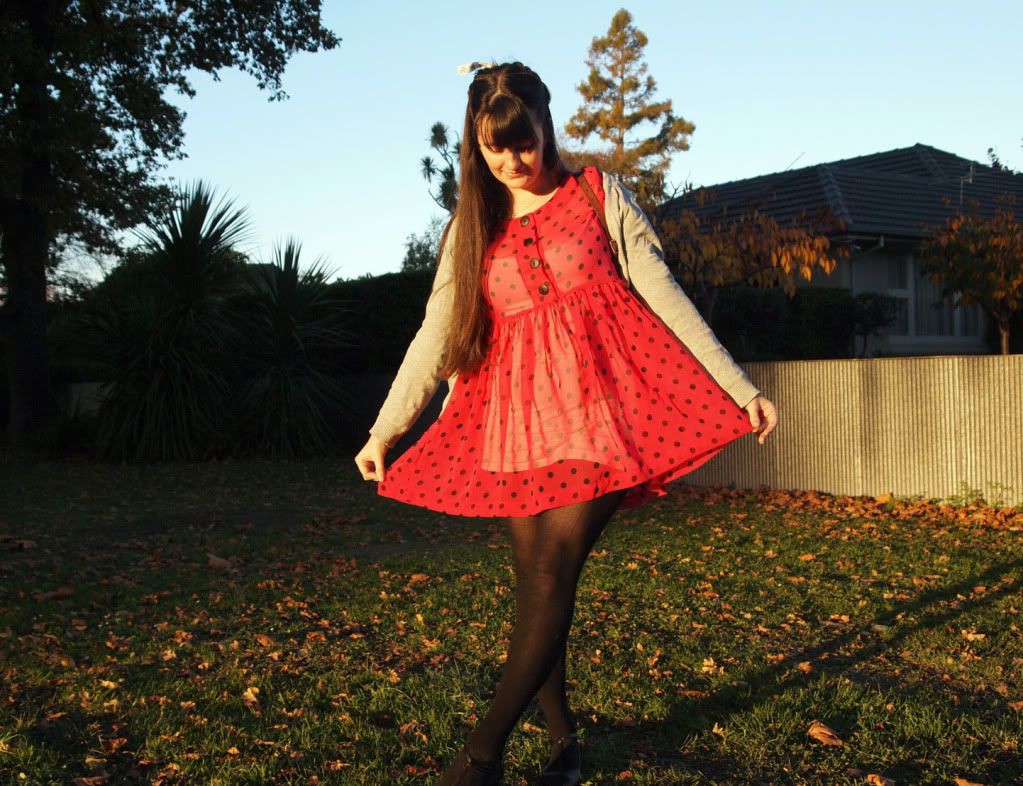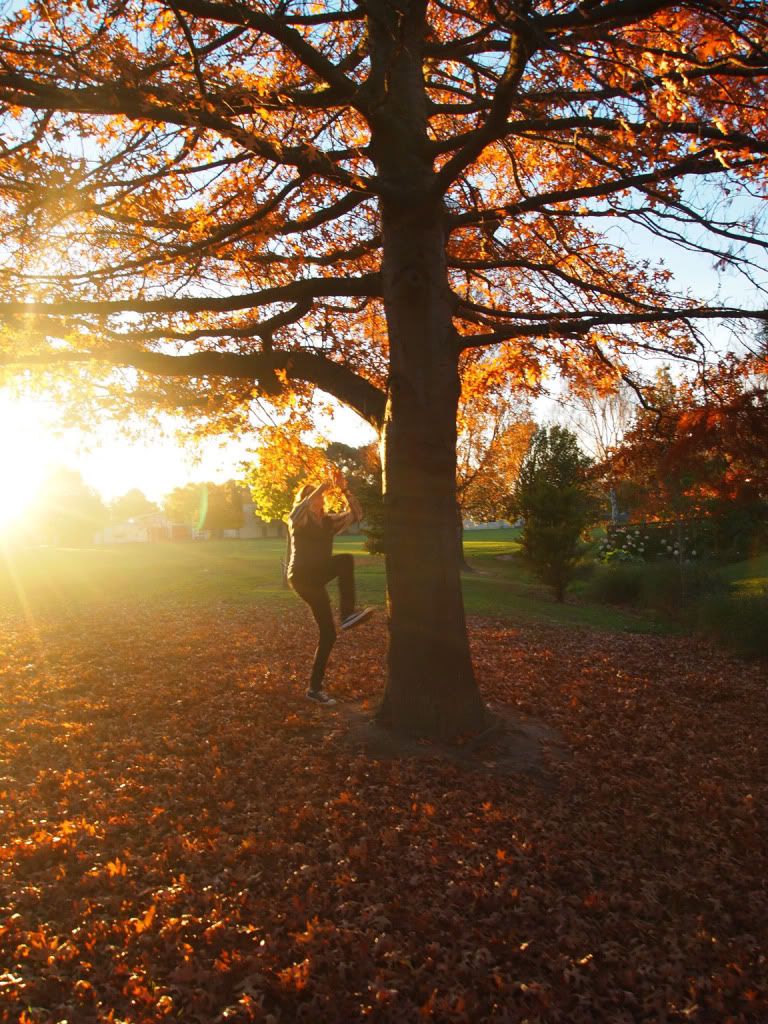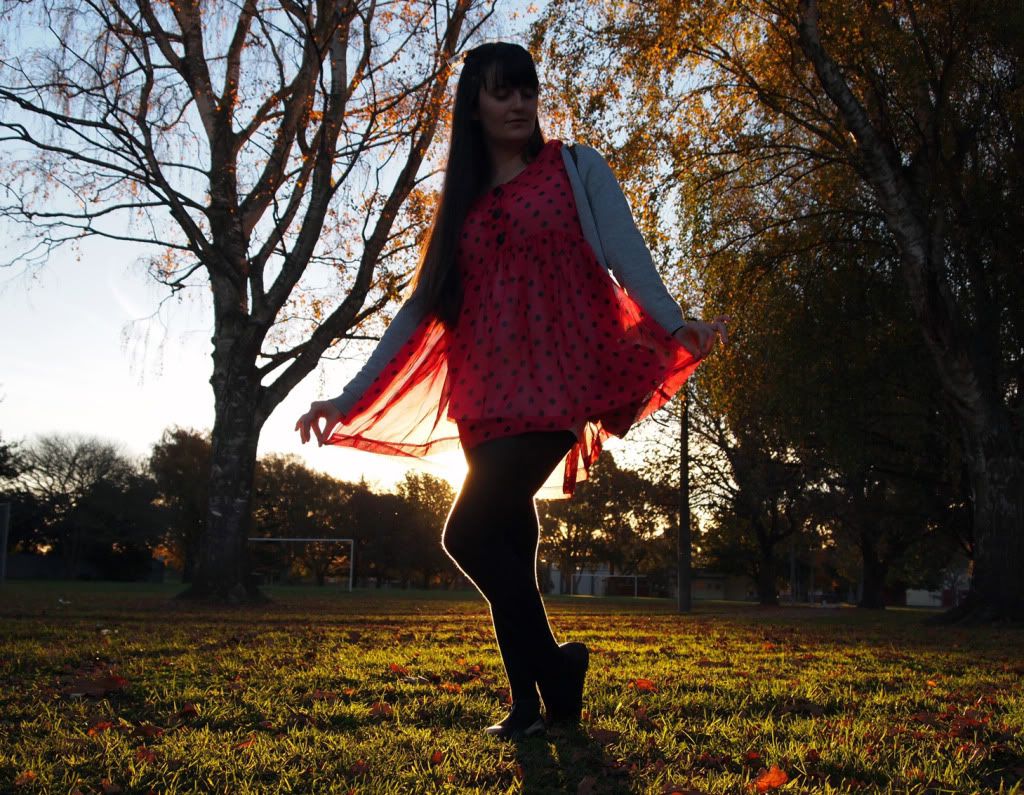 (Wearing a thrifted dress, thrifted slip, t-bars off Trademe and rabbit-and-mushroom-print bow from a vintage shop in Athens, Greece)


To take a wee break from the 7500 words I have due for varyingly agonising subjects, my brother Will and I went for a wander to our old school to enjoy the Autumnal colours and bask in the whimsy. I wore this $1 thrifted sheer dress, and I wish I'd had a black slip, because in this light I can see it looks a bit silly with the white. I have so much more to write, but I don't want to fall into that familiar old pattern of procrastination- oh I'll just check my blog comments, I wonder if anyone's emailed me, I wonder how my Google Reader is looking... and so on. I am yet to ever hand in an essay late, but I fear this week may be my undoing. Farewell!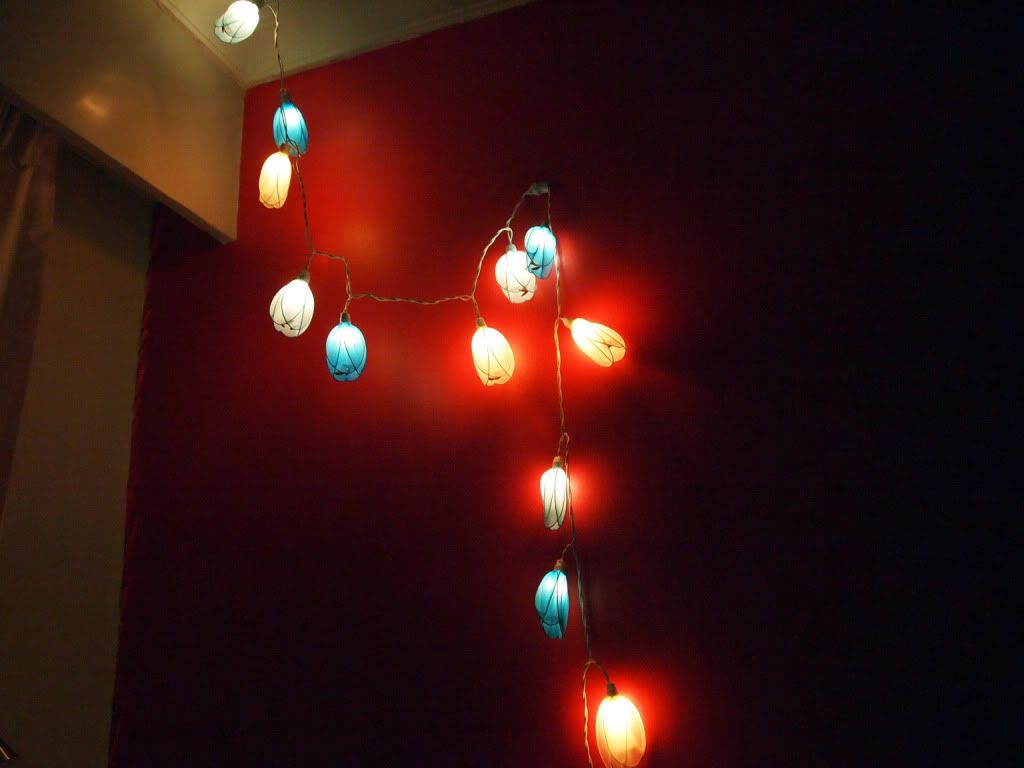 Oh, but, my brother got me these lovely lily-shaped fairy lights in Thailand, from whence he's just returned. Thanks Wills, you're an alright buy.