(Photo stolen from
T'Nealle's blog
)
If you live in Christchurch and have nothing better to do this Wednesday night (come on, I know you don't), come on down to the opening party for The Archive's pop-up shop! Located at 336 St Asaph St, you'll find crafts, zines, local music, and baking... not to mention a large number of garments from my own wardrobe! I've had a bit of a clearout, and there are some great vintage pieces available for a tiny price. Festivities kick off around 5pm, and the shop is open until Wednesday June 8th, 12 - 4 pm every day.
I originally wasn't going to post the photos below, as they were taken right after my aforementioned bike crash. I look a bit flustered and teary-eyed, both of which I was. However, this post felt a bit bare by itself, so I guess I could manage a couple. I'm not feeling quite as terrible about myself as I was then, thanks to lots of sweet comments indicating that we're all in the same boat.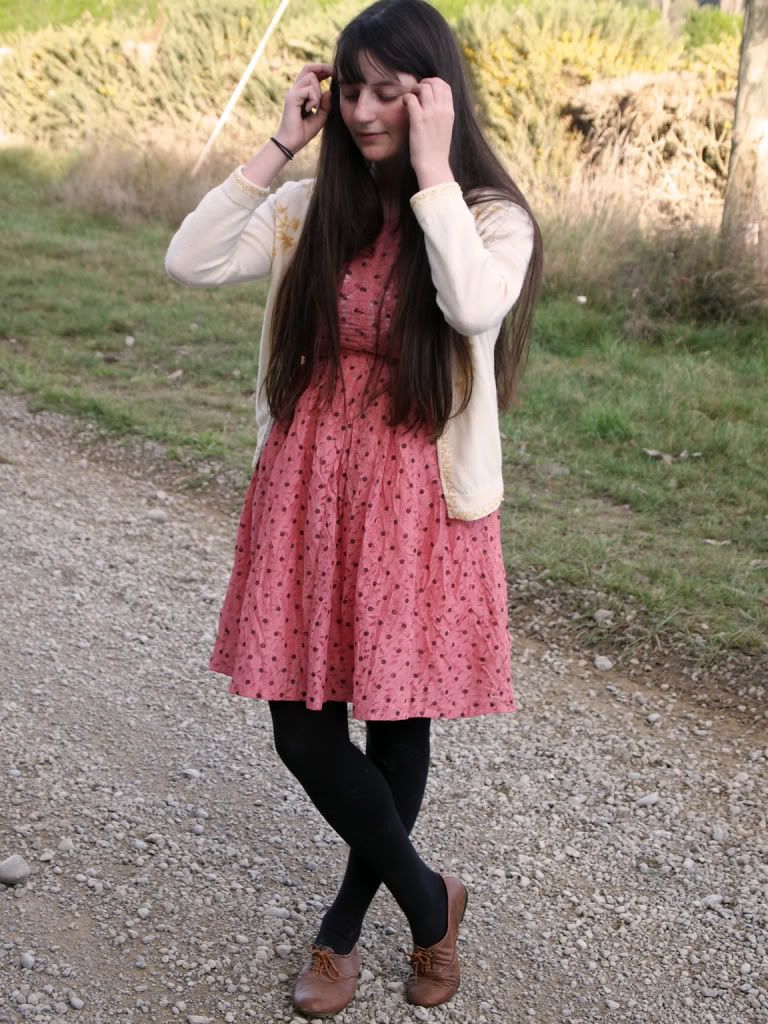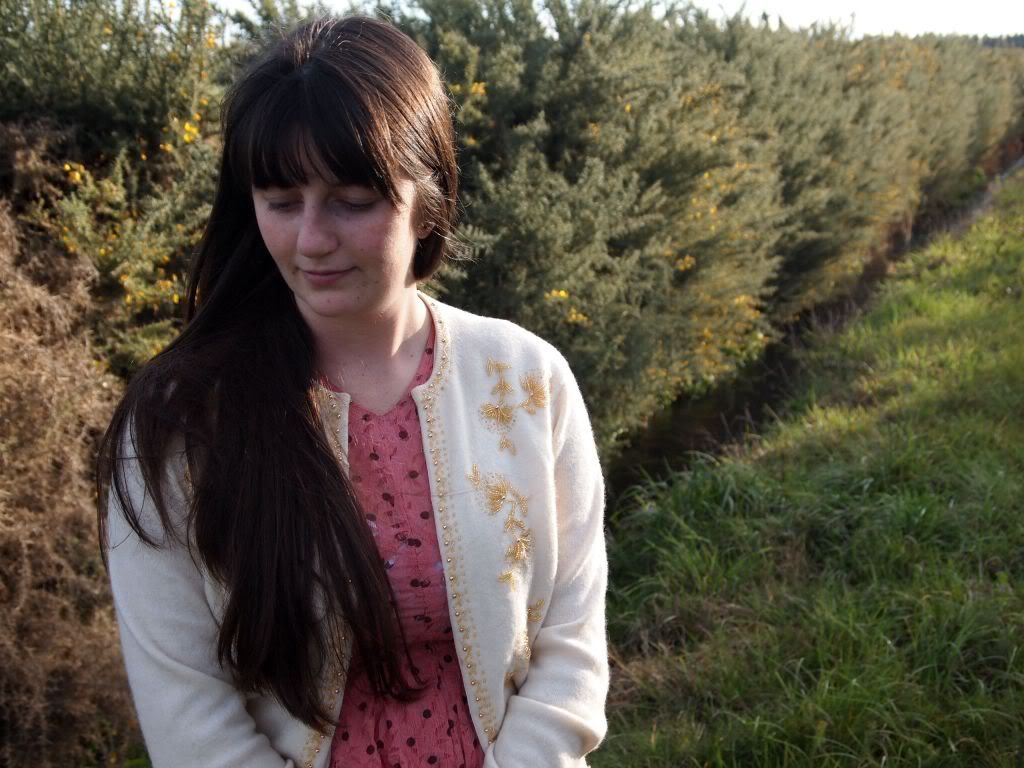 (Wearing a vintage dress bought in Wellington, thrifted beaded cardigan, and oxfords from
Goldenponies on Etsy
)
I was so very very happy to find this cardigan earlier in the week. After seeing one on
Meg's blog
I made it my mission to find the perfect 1950s beaded cardi for the awful New Zealand winter, but was a little miffed at the very high (for a student budget!) prices they go for on Etsy, eBay and the likes. The very next day I wandered into a thrift store on a whim and there is was, beaming at me. For $7 I was chuffed, not to mention the fact that it's angora and lambswool, and in amazing condition. The beading was all intact too, until my little bike tumble ripped some off the sleeve. Thankfully, one of the pros of working in a jewelery shop is that I'm a dab hand with seed beads, so I've returned it to its previous glory.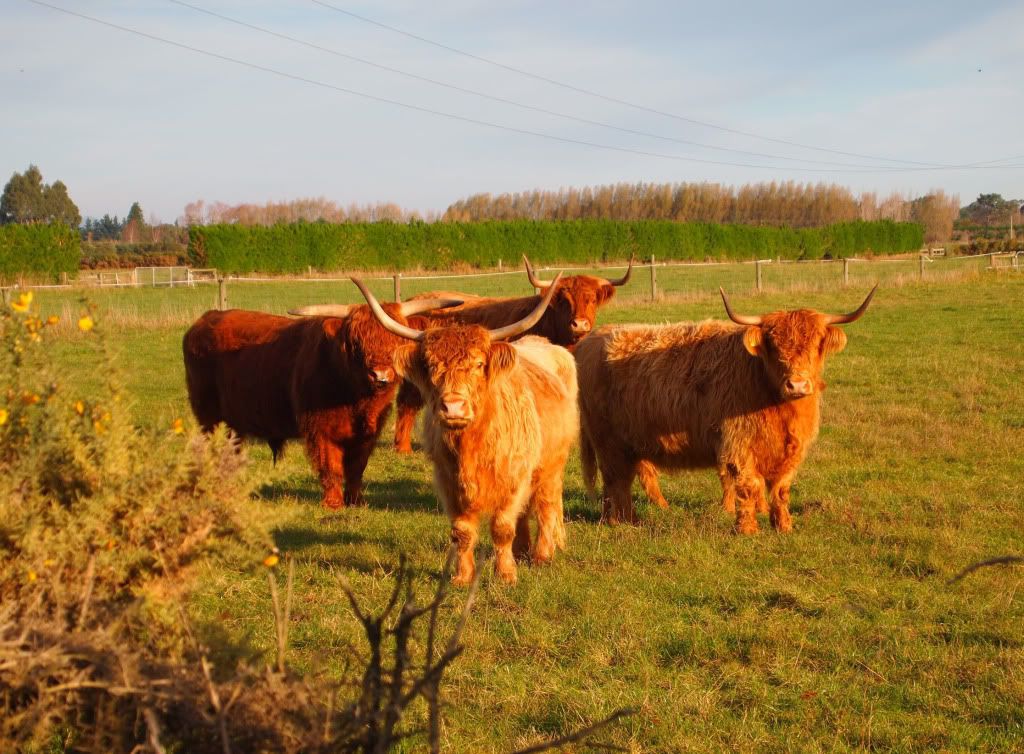 Finally, how amazing are these highland bulls that hang out near Logan's place in Fernside? It's a veritable menagerie out there- you can't look out the window without encountering goats, geese, cows, chickens, teeny tiny ponies, alpacas and llamas.