So as you may have gathered from my somewhat-delirious last post, I went to Sydney and it was awesome. My little brother lives there studying Architecture, so we spent two hilarious nights cramped in his cube of a dorm room. AND IT WAS GREAT.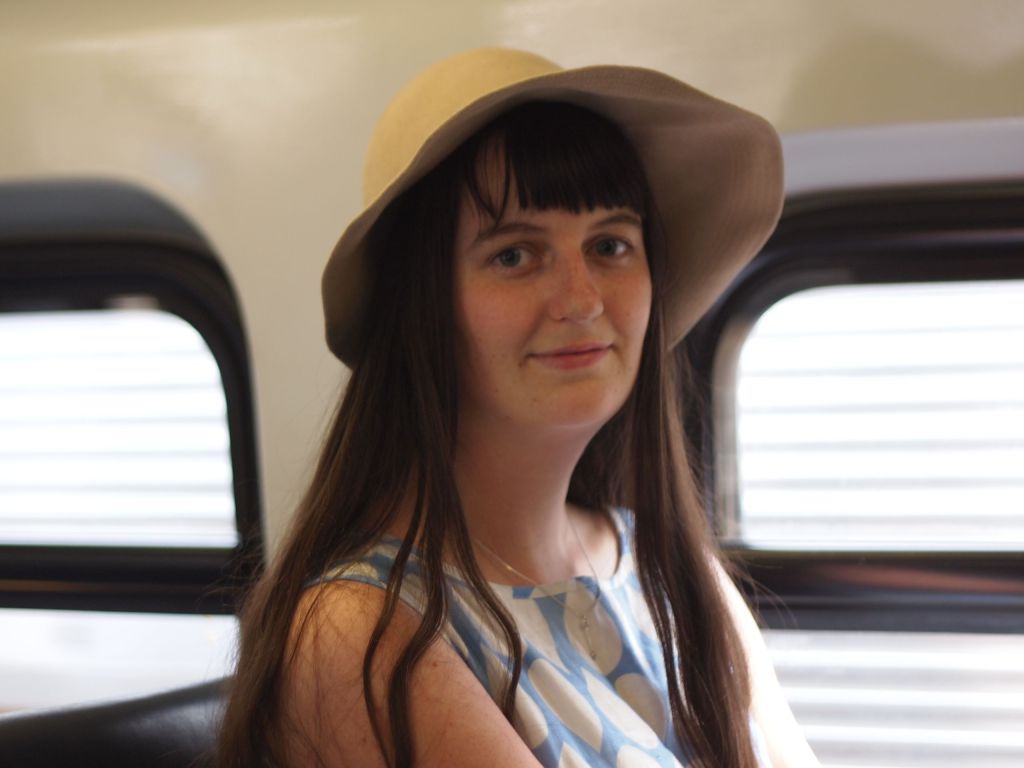 We had to take the train out to the Anglicare Depot in Summer Hill (105 Carlton Crescent) to score some bargains. Oh, and to hang out with
Caitlin Shearer
! I was so excited about being on a train I got Will to take a photo for me. But then I remembered I had my 50mm lens on, so this is just a photo of my face. Blogger problems eh.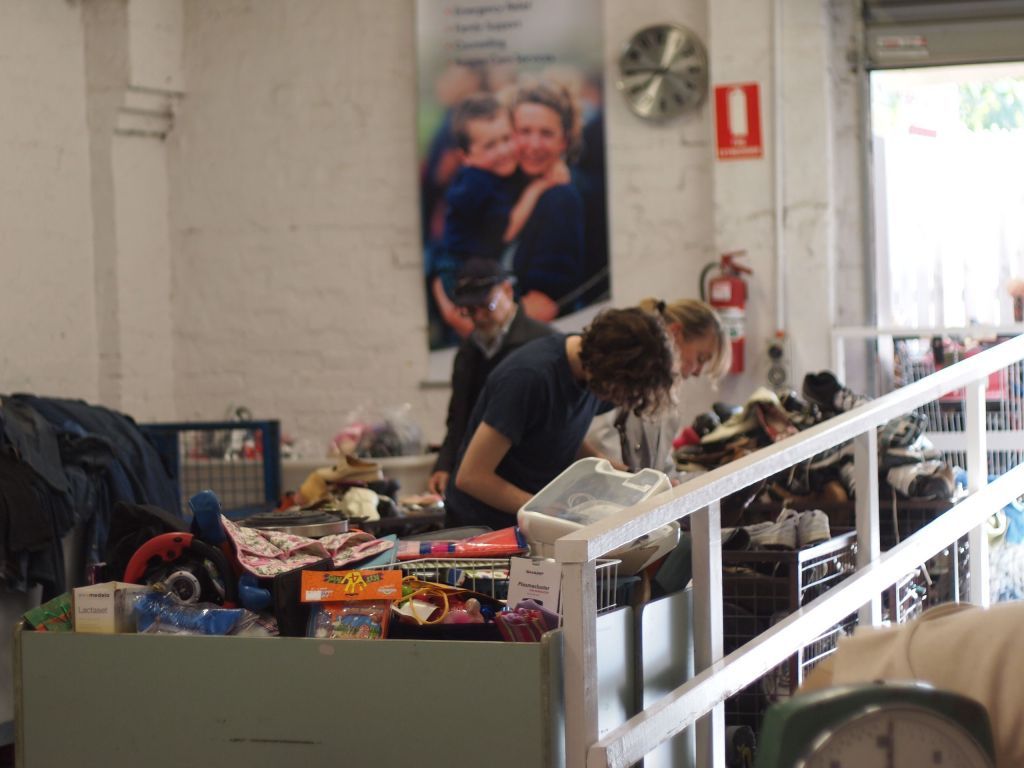 This was the second time I'd been to Anglicare, and it did not disappoint any of us. After an hour of picking through these huge bins of clothes, shoes and junk we were all pretty exhausted, and dragged our sacks of stuff into the curated opshop part to have them weighed and priced.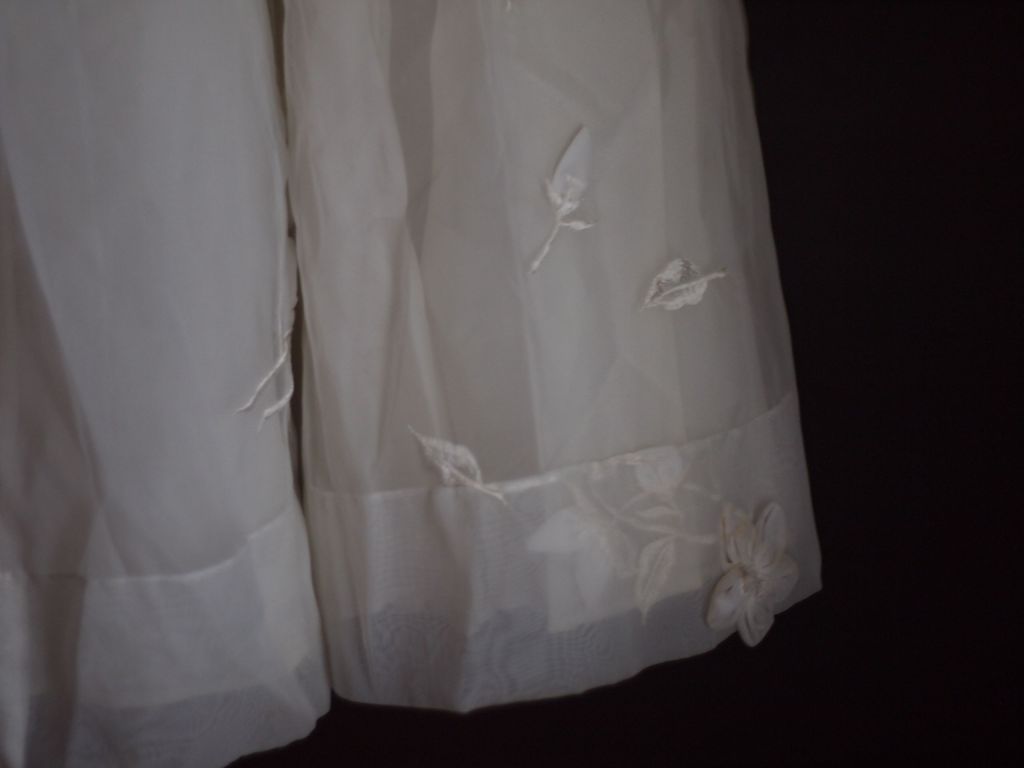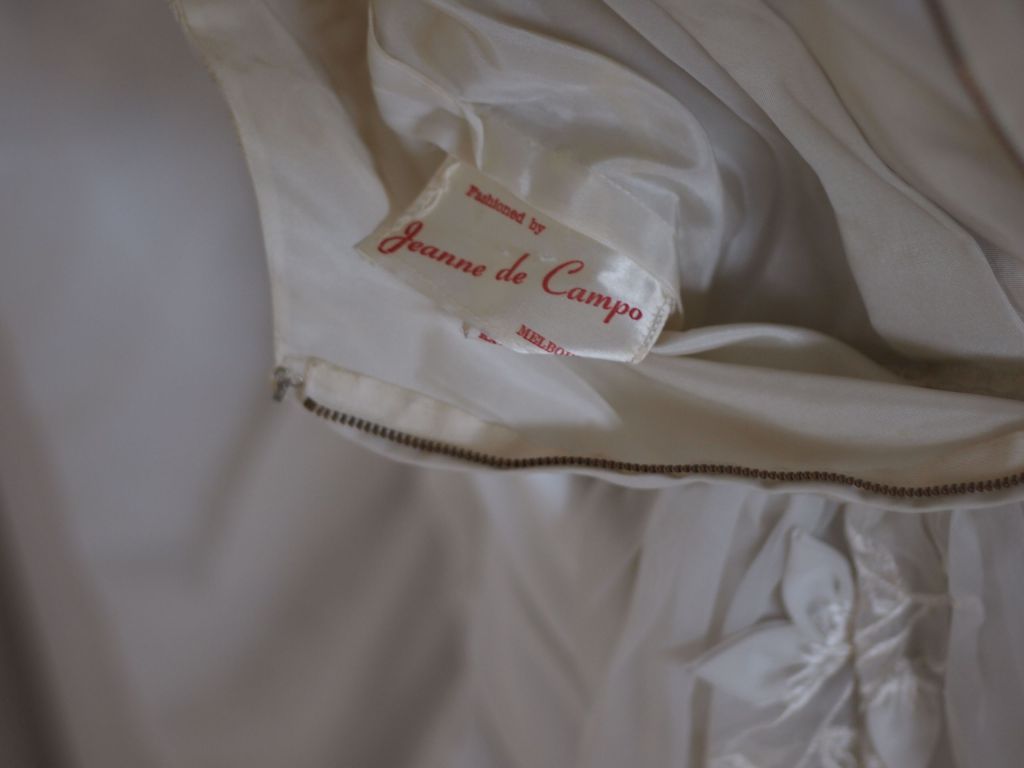 I'd already found a red cotton pinafore. a vintage Australian tourist teatowel (that Caitlin actually found and let me have), a polka-dot tablecloth that will soon become a skirt and a pink cotton gathered skirt, and I thought that was a good haul. However, last time I was in Sydney I found an amazing coat in the kids section of the opshop part, so decided to have another look there. And damn, did I make bank. I found this A M A Z I N G white chiffon 1950s cocktail dress with an embroidered floral overlay. God, it is SO PRETTY. And it was $25. Which is certainly more than I'd usually pay for a thrifted dress, but a lot less than I'd usually pay for a divine fifties frock! It has a couple of small brown marks on the front, but I'm hoping a soak will get these out. It also has an excellent made-in-Melbourne label, and 3 huge layers in the skirt. So I consider it a very, very fruitful trip.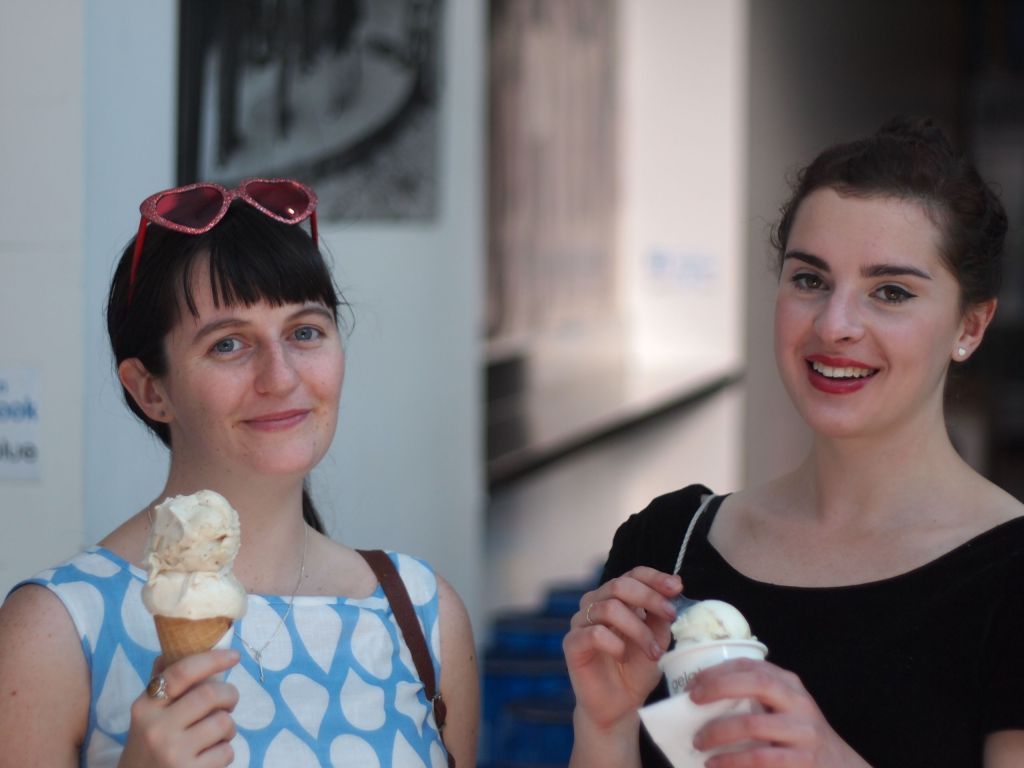 After all this picking we were pretty tired, so headed into Newtown to get some falafel for lunch, browse some more vintage shops (mostly overpriced), and then Caitlin introduced us to the best gelato we've ever had. Proof we actually met/me looking extraordinarily haggard after a loooong day/peanut butter and caramelised fig gelato.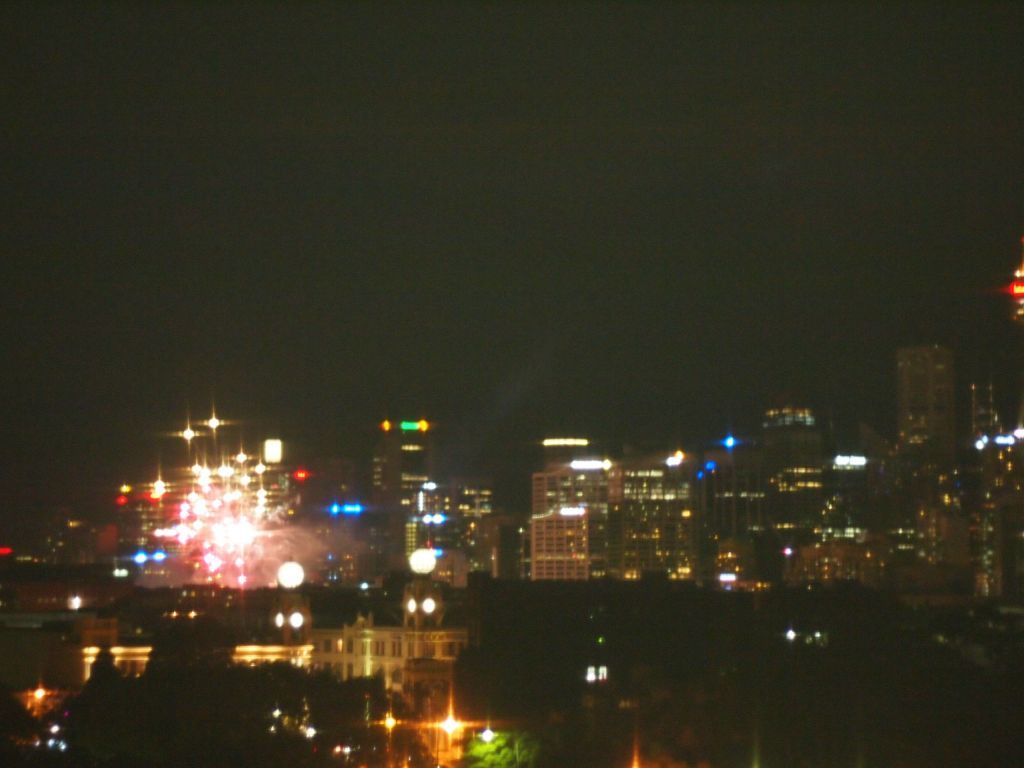 I love this city so much.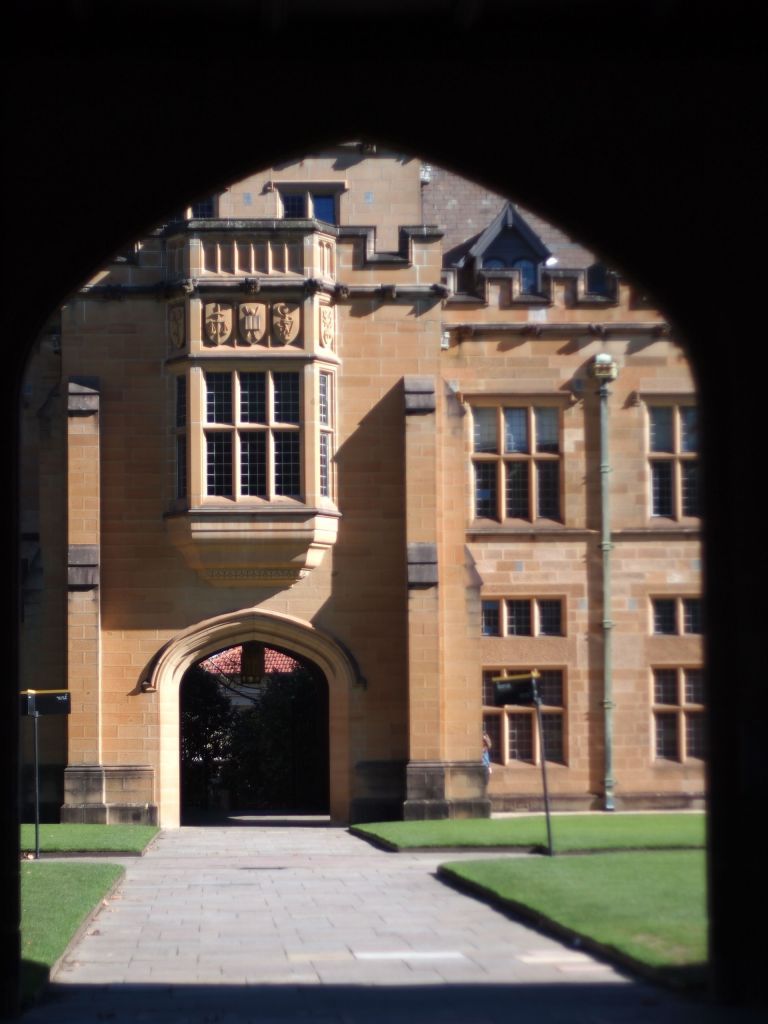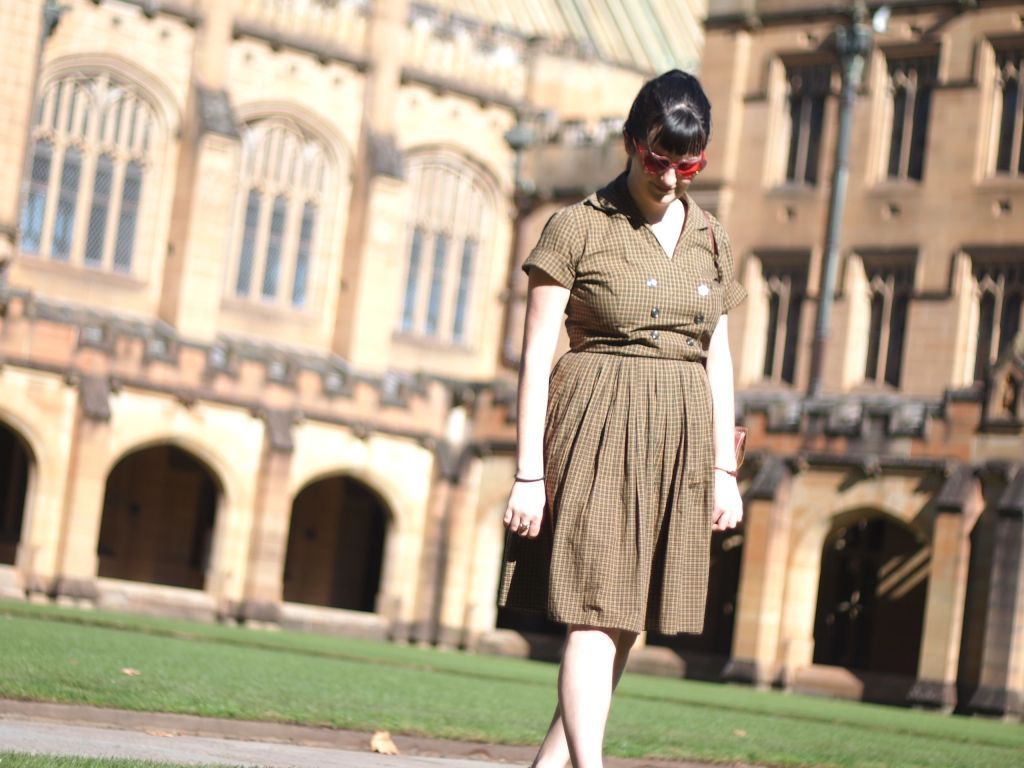 The next day Will and I spent at the Glebe Markets which was fruitless but fun, we had cuddles with this AWESOME cat, and Will showed me the lovely campus where he studies. Then explored the other end of Newtown and had dinner at one of its (literally) 25 Thai restaurants. We were awfully surprised when Caitlin walked into the same restaurant, especially after our discussion the previous day about the ridiculous number of dining options in the suburb. Even more coincidental was when I ran into/was chased down by some German couchsurfers I went to see Beirut with at the beginning of this year in Wellington. Small world.
Now we're in Vietnam, woo.