Here's a couple of things I am very reluctantly parting with. If you are interested please email me at georgianess at gmail dot com for more information or to make a purchase. First in, first served. I take Paypal or NZ bank deposit (or even cash if we live in the same city!). Shipping is not included in any of the prices. will ship to anywhere in the world, just ask for a quote and I'll do my best. All of these will be roughly $6 to ship within NZ, tracked post.
These photos are from the original online listing I got this off. If you'd like any more detailed shots, please email me. White lace crocheted 1960s dress starting at
$60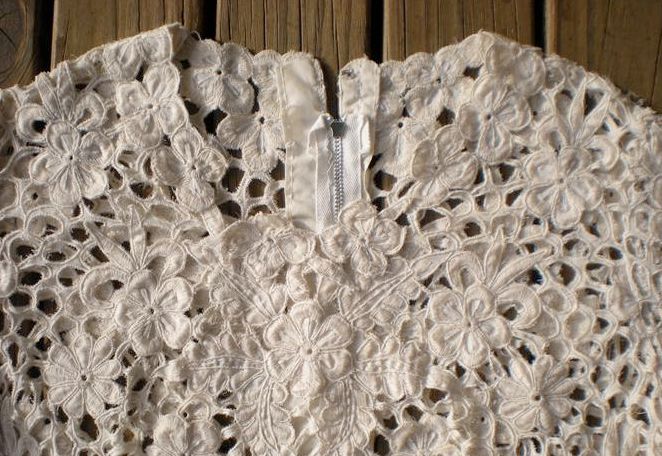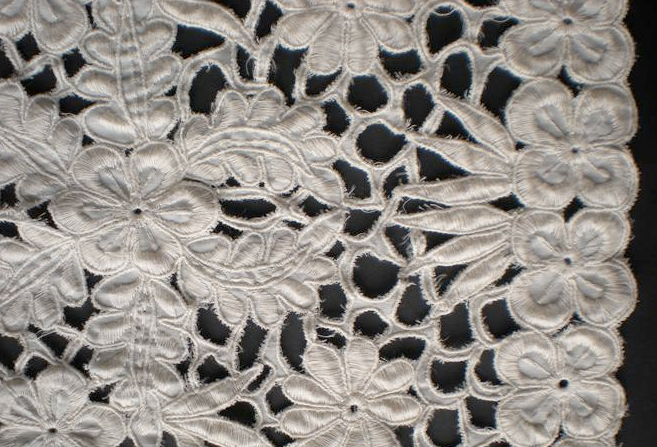 White lace crocheted 1960s dress with metal zipper and metal hook with thread eye. This would best fit an NZ 10-12 (US6-8) and someone taller than 5"1', depending on how you'd like it to fit. I bought this online off a woman who bought it for her own wedding, and I think it would make an amazing wedding dress. I intended to take it in at the sides and hem it but now that it's arrived and I see how beautiful the construction is, as well as how beautifully the hem has been finished using the floral motif from the lace, I can't stand to alter it at all. There are a couple of small age spots and a couple of places where the joins of the embroidery are broken, but this is barely noticeable because of the complexity of the pattern.
Measurements are:
Shoulder to hem: 98cm / 38.5 inches
underarm to underarm: 49cm / 19 inches
Length of sleeve from shoulder seam to cuff : 55cm/ 21.5 inches
Cause this is so gorgeous I'm not sure how to price it, so if you are interested please email me (georgianess at gmail) with offers over $60NZ ($46AUD or $48USD). This one will go to the highest 'bidder'.
Ruby Boutique 'Gloria' dress in pale pink (NOT the blue of the second photo), size NZ12
$45
This is meant to be a little slouchy because of the style- I am an NZ10 and this fits me nicely. Side zipper, textured swiss dot fabric, unlined bodice and three-layered tiered skirt. This was $310 new and I have it in two colours which is difficult to justify. My pink one is packed away at the moment and I am temporarily unable to get it out, but I can have it out by tomorrow if you'd like to buy it/see photos of its actual colour.
Plaid 1980s flannel jumper dress.
$10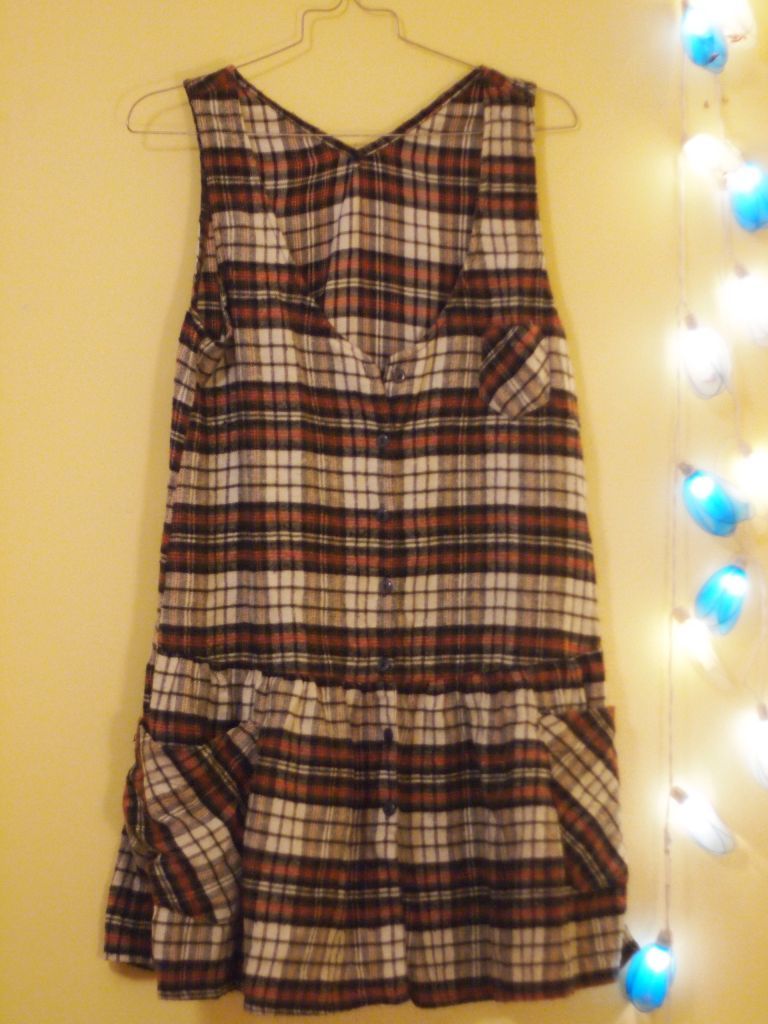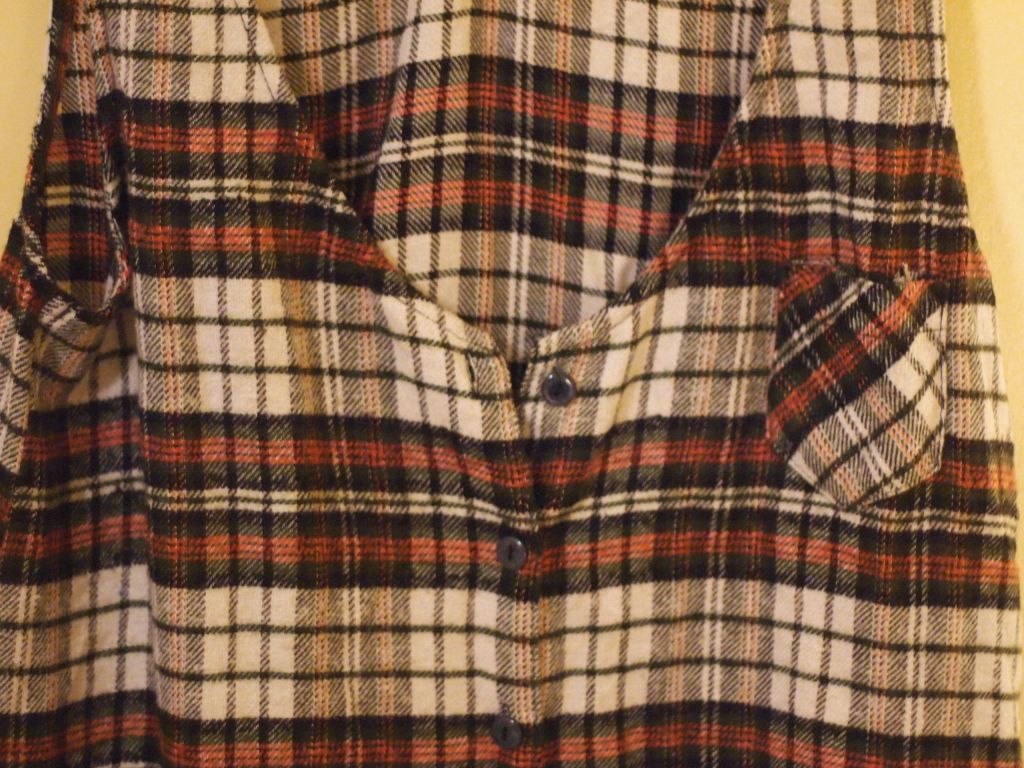 Awesome warm flannel plaid/tartan checked 1980s jumper dress. This is made of a really lovely warm fabric and is great for winter, but the drop-waisted style doesn't suit me. It measures 47cm / 18.5 inches from armpit to armpit.
George Hess originals 1950s plaid day dress size NZ12
$30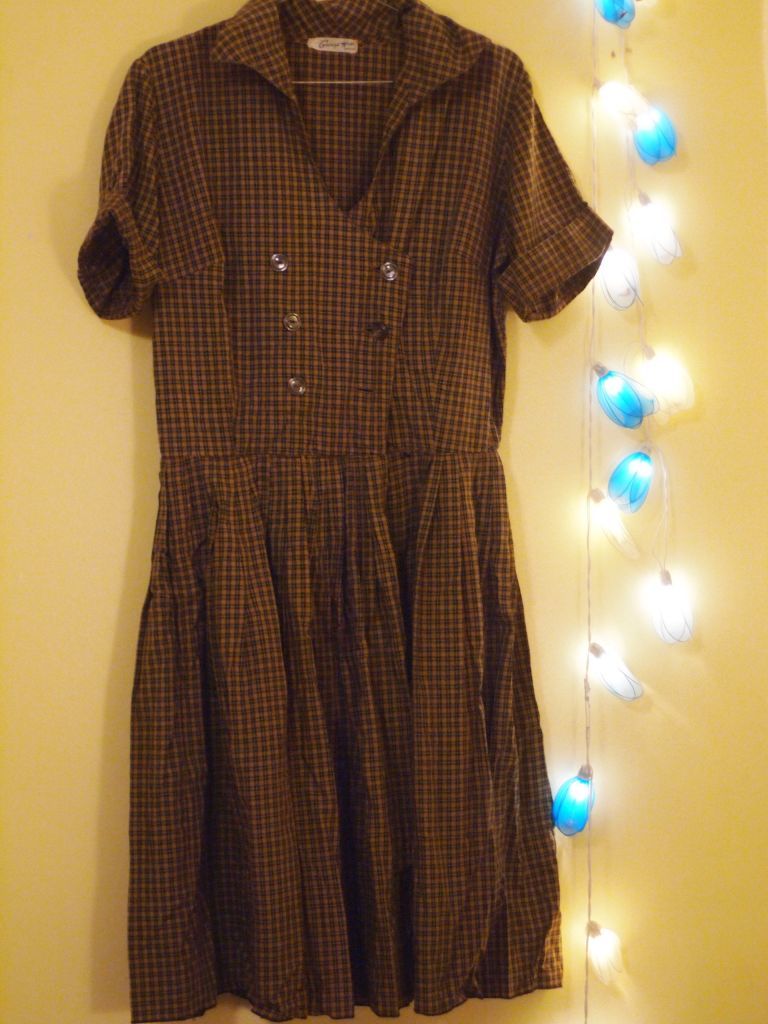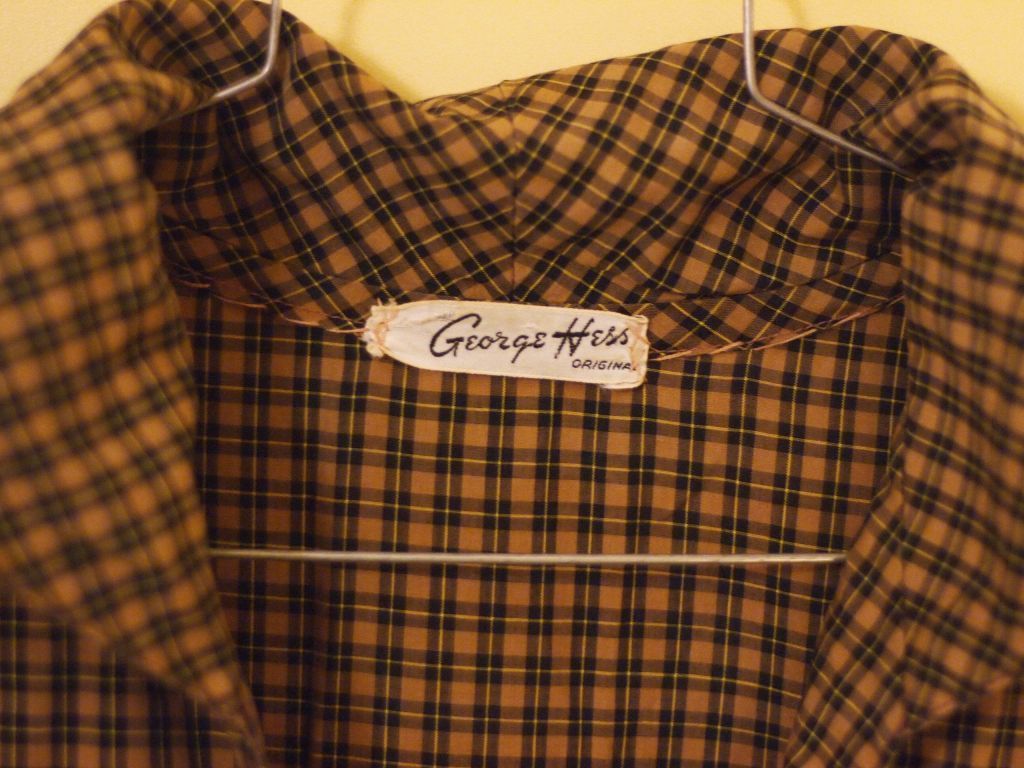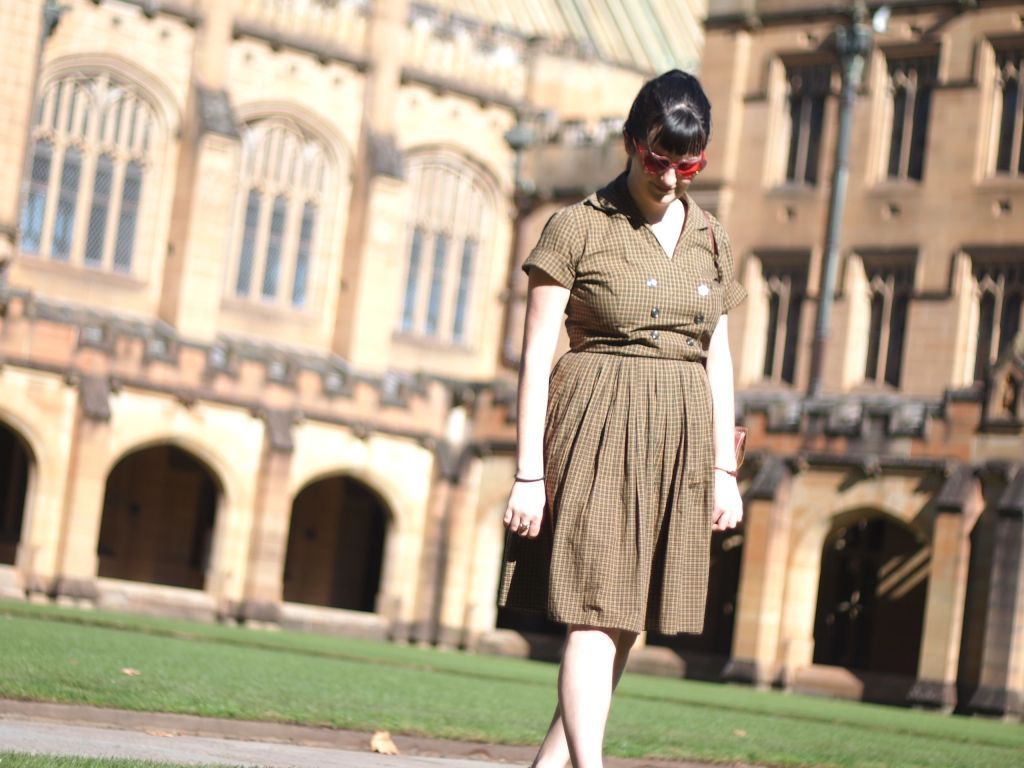 A 'George Hess Originals' autumnal 1950s day dress with full pleated skirt and double-breasted buttoned bodice. This is a really flattering cut and an amazing genuine fifties dress, I just have too many of them. It measures 53cm / 21 inches from armpit to armpit.
1970s paisley midi skirt
$25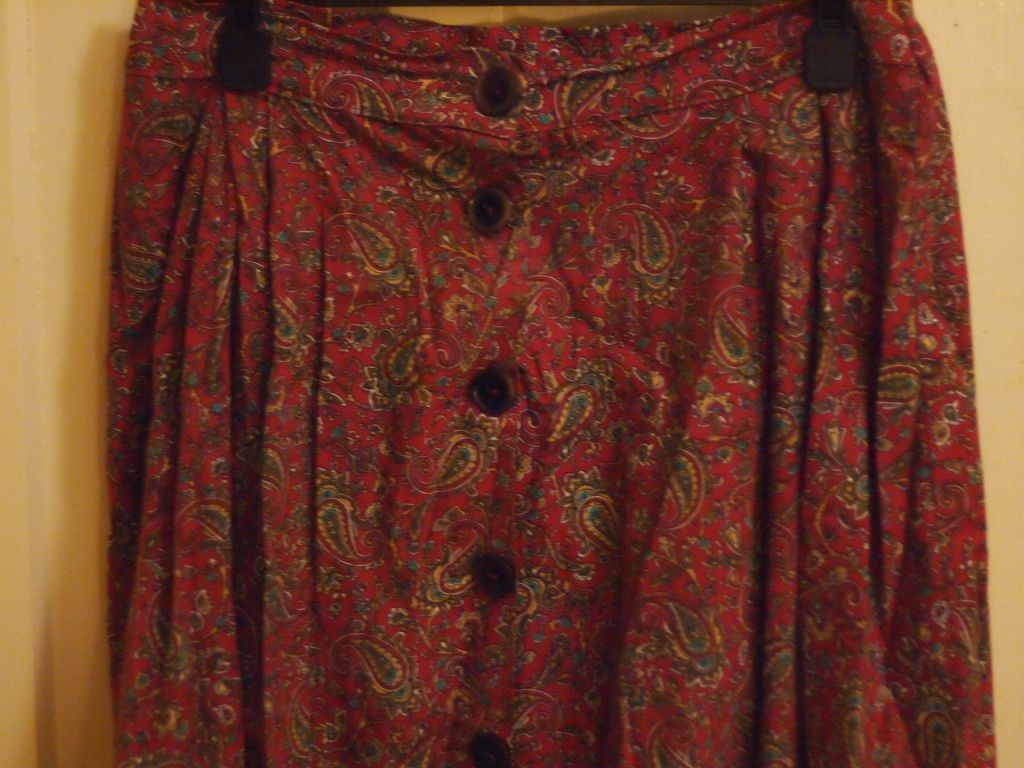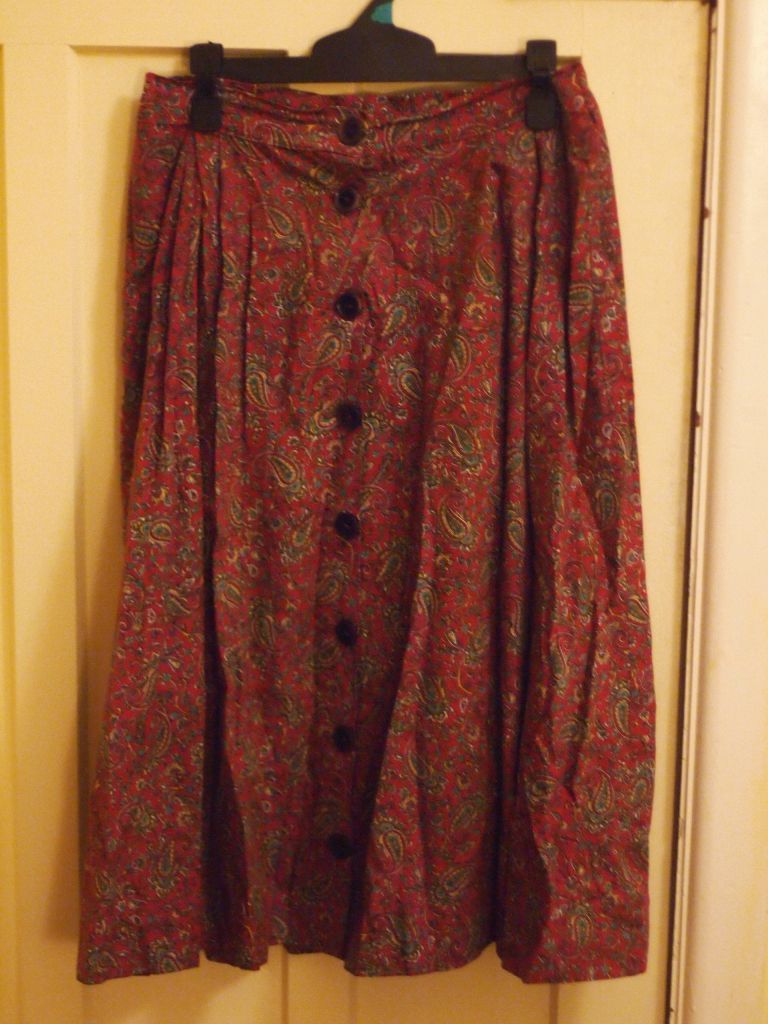 Gorgeous longer-length 1970s burgundy paisley skirt with button-up front and pleating. The waist measures 37 cm / 14.5 inches across lying flat, but this has been taken in at the sides and could easily be let out. The colours are much more vibrant than the photo shows.
Pierre Cardin stripe sweater
$15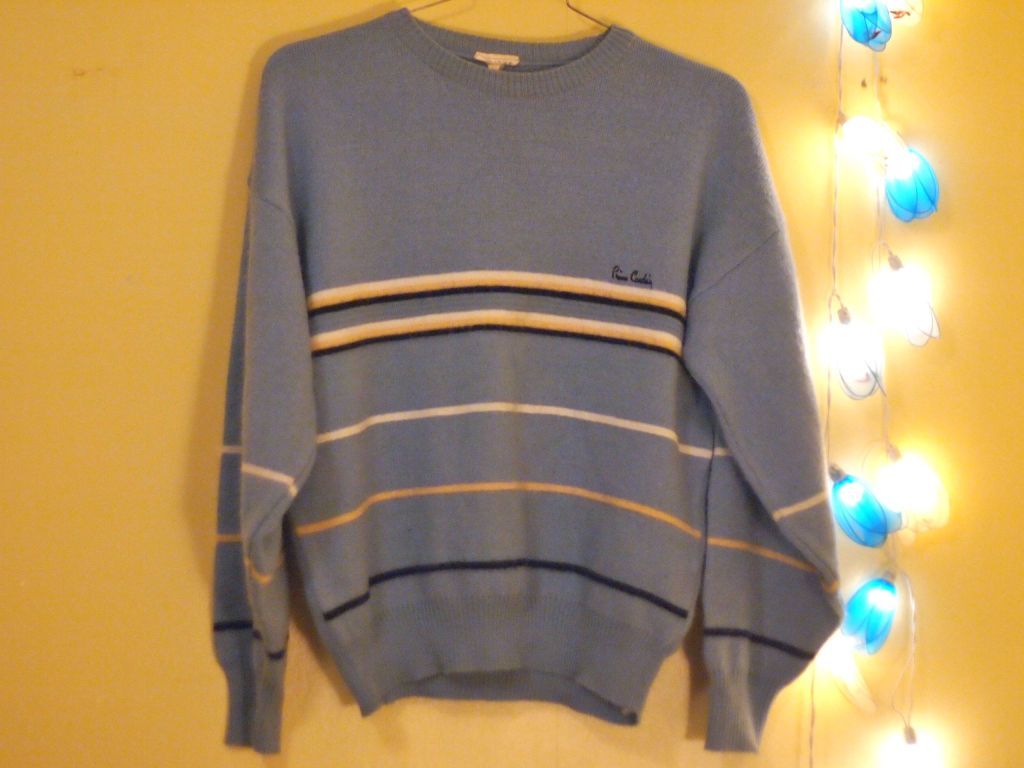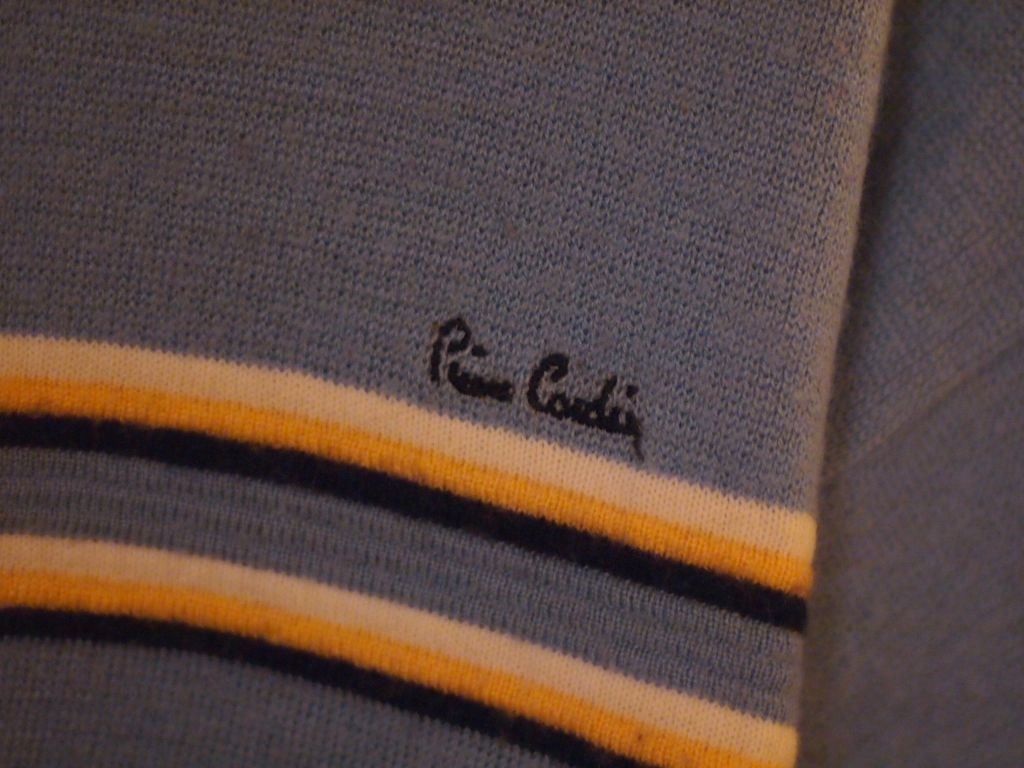 Cute striped blue, white, black and yellow knit sweater. The label has been cut out but the embroidery at the chest reads Pierre Cardin. This is probably made for boys but anybody could wear it. The knit feels like it is partially composed of wool. It measures 48cm / 18 inches from armpit to armpit and has a slightly cropped fit.
Dark red chevron sweater
$15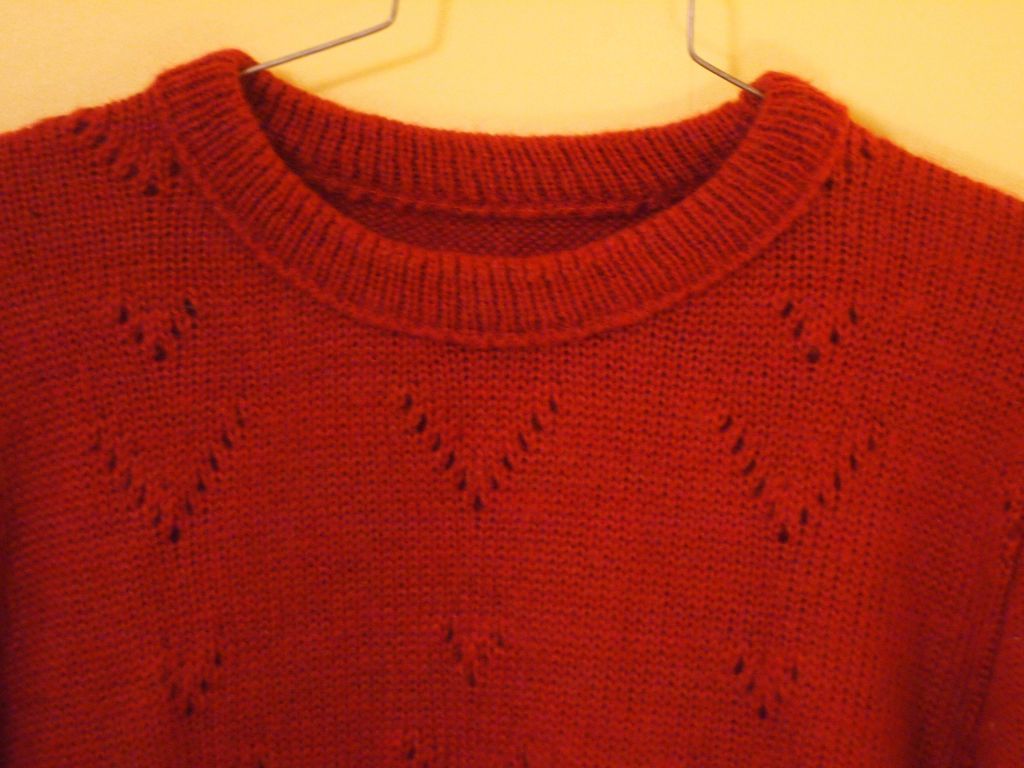 Gorgeous dark red vintage made-in-New Zealand sweater with chevron or arrow shaped pattern in the front. The label is Bonds Knits, which used to be a subsidiary of what is now Bonds the underwear brand! The label says 70% arylic, 30% wool and it's nice and soft. It measures 48 cm / 18 inches from armpit to armpit. The colour is a darker reddish-pink than what is shown in the picture.
I am also selling my bike. Please email me if you live locally and are interested in a gorgeous pink and blue Healing Super City retro bike.
Thanks for your support! When you see what I want to buy with these profits you will die.