Inspired by a post that my longtime e-friend and fellow fierce fashion feminist
Ana
made, I thought I'd follow suit and share some un-polished, hasty, blurry, poor-quality outfit photos I've been taking lately. Ana started a Facebook group for sharing outfit photos without any pretension or expectations, and I feel like photographing more of my outfits has helped me figure out what looks nice on me. Some of my absolute favourite bloggers and ladies of the internet are in the group (to name a couple:
Zoë
,
Tricia and Carly
,
Ana
,
Morgan
,
Kristin
,
Taylor
,
Rachel
and of course Christie), and it's great as it gives me an excuse to lurk their style even more than I already do. As my outfit photographer works full-time, and by the time she gets home in the evenings it's dark, there are only really two days a week that my outfits can be photographed in a nice, aesthetically-pleasing, professional-ish way. The rest of the time, I rely on Photobooth or self-timer. So here are some things I've been wearing recently in mediocre quality, always taken on the way out the door or after a day of lectures.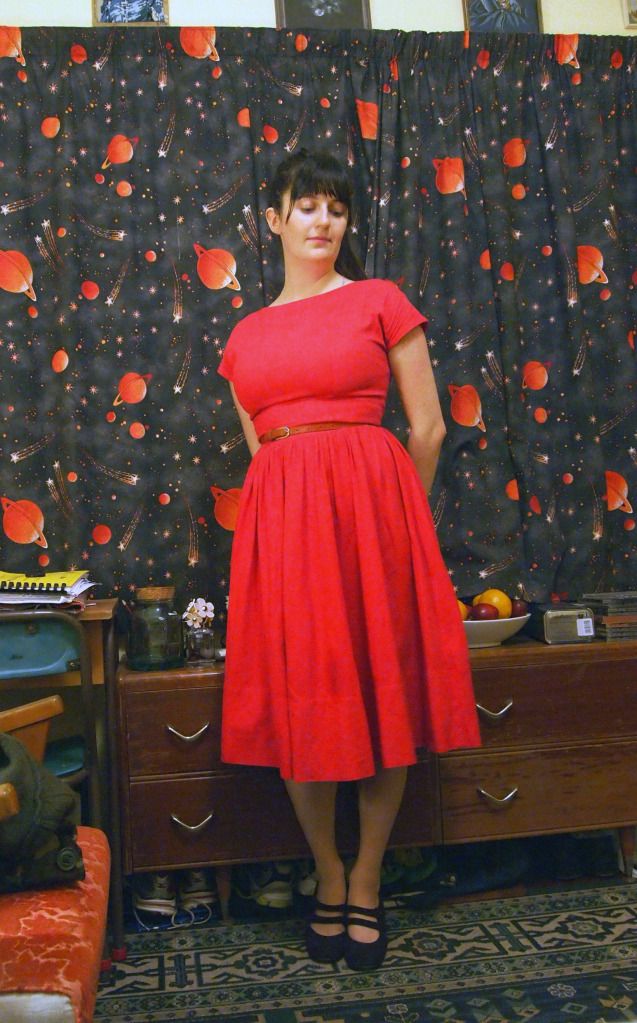 1950s red perfect amazing dress that cost way too much but fits me like it was made for me, purple suede 1960s mary-janes from Recycle, orange leather belt from my friend Margot, our awesome space curtains off Trademe.
Vintage 1950s blue velvet dress, opshopped white knit cardigan, petersham ribbon bow belt, bluebird brooch from eBay, Columbine tights, opshopped black mary-jane flats, messy room.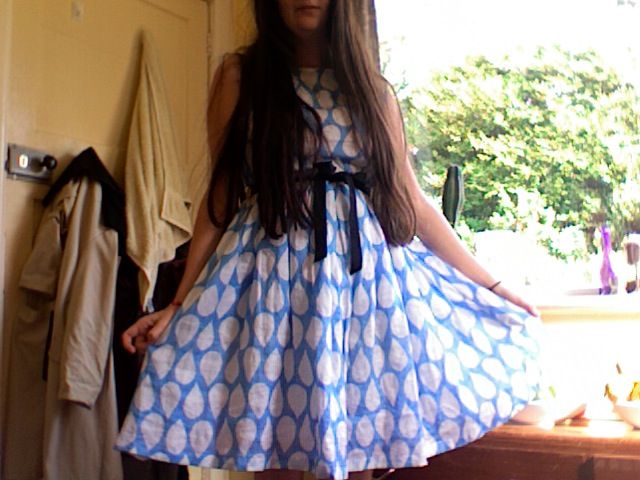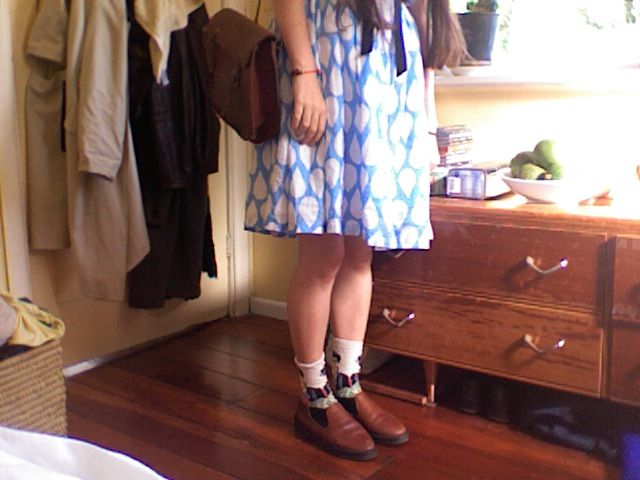 Teardrop dress that I got made in Vietnam, petersham ribbon bow belt, 1950s brown leather school satchel off Trademe, Frida Kahlo socks from I don't remember where, ugly but practical and waterproof and comfortable shoes from Recycle Boutique.
Opshopped blue rose-print dress, opshopped forest green knitted cropped jersey, cream beret from Christie, vintage tweed jacket a present from my dad, 'Forever' brooch from a shop in Melbourne ages ago, same Columbine tights and opshopped shoes.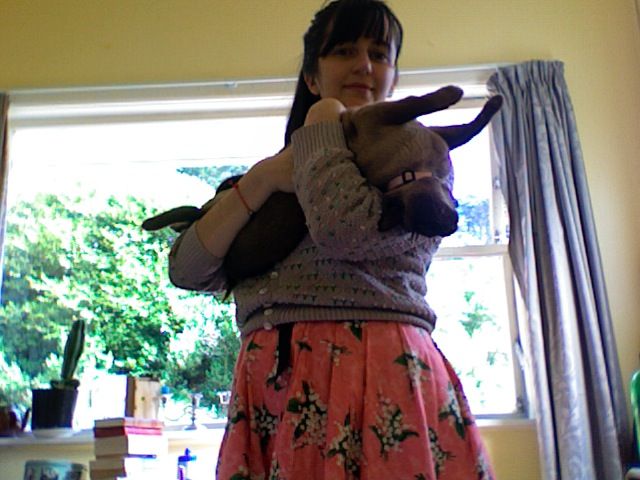 Lily-of-the-Valley print dress made in Vietnam for me, lilac floral cardigan off Trademe, cat stolen from the neighbours.
I wore this outfit everyday for like a week. Emerald green 1950s coat off Etsy, amazing red rose 1950s dress that is OFFICIALLY my favourite garment I have ever owned off Etsy too.