I want to apologise for my absence from the blogging world over the last couple of weeks! I invariably get sick when I travel long distances and this time was no exception. I still feel unwell from my 30 hours in transit, perhaps added to by the fact that my wallet was stolen on a plane so my brother and I spent most of those hours unable to eat or drink anything. Sorry, James! We made it home safely eventually, if not a little hungry, and now I'm back at uni and busier than ever.
Now. May I present to you the most terrible blog photos I've ever taken. My boyfriend is working in some backwater town for the week and my brother has gone to Laos (I think) for a fortnight, so I have to try to take them myself!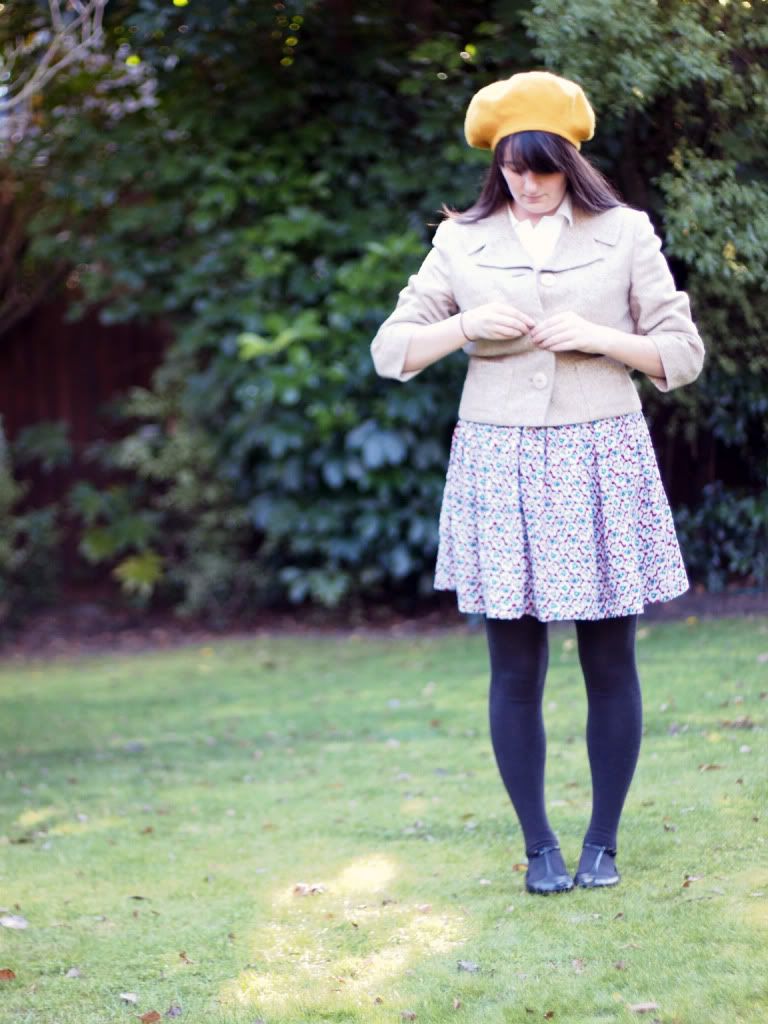 (Vintage brown tweed jacket was a gift from my dad via
Clever Nettle Vintage
, skirt tailored for me in Vietnam, thrifted sheer blouse, grey woolen tights by Columbine, thrifted belt, thrifted mustard wool beret, vintage necklace from Logan and t-bar flats from Trademe).
Pretty bad, huh? I hope you get the gist anyway. It's so hard to get the focus right and stand in the right place when you don't have a tripod! I'll have to enlist a friend who doesn't think this blog is ridiculous to help next time, although I don't think I have any of those left- especially after the looks on their faces when I ran into the lovely
Helga
on Tuesday night. Non-bloggers just don't seem to understand 'we know each other from the internet'.
This skirt is one of the things I got made in Ho Chi Minh City. I know it's pretty basic and I could've easily made it myself, but at the price offered I kinda couldn't resist letting someone else do the work. I got the lovely 40s-esque fabric for 40,000VND at a market in Vietnam, which is less than $2.50.
I also wanted to share a couple of recent bargains!
This amazing dress that I thrifted last week is a much brighter mustard colour in real life. I'd actually tried it on several times but it was priced steeply, as the ladies who work at that shop know good vintage when they see it. However, one of them took a shine to me when she saw my trying it on for the third time and offered it to me at half price, which I couldn't resist. I'm a sucker for vintage New Zealand labels, and I feel like it's the kind of thing I could wear to job interviews... when I eventually finish my degree.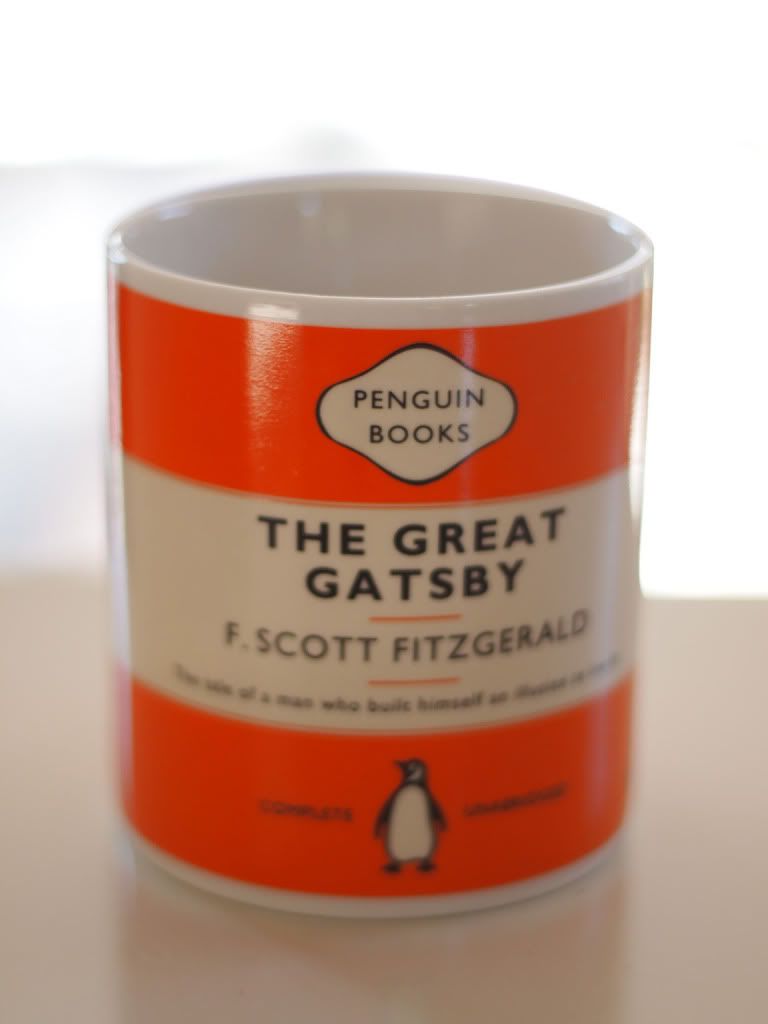 I also finally got one of these Penguin Classics mugs! They were originally $30 which I think it a ludicrous price to pay for something I will probably drop and smash pretty quickly anyway. However I ducked into a local book chain to pick up another copy of The Secret History (my go-to birthday present for friends) and saw them on the sale table, and through some twist of fate got it for $1.50. And I haven't even broken it yet!
Finally, on Thursday I found my dream dress on Etsy. It was far more than I'd usually consider spending on a single garment but... it was love. I ummed and ahhed over it for about 24 hours, before taking the plunge and buying it. I justified dropping this large sum of money by immediately beginning a 6-week shopping ban, which will end on August 27th. That means no thrifting, no Etsy, no Trademe, no anything! I know lots of other bloggers have also done self-imposed shopping bans, does anyone have any tips? I've already got Logan to change my Etsy password to help me resist temptation.