Just after Christie's recent reflective post on the series of Christchurch quakes, two more massive earthquakes hit us yesterday afternoon. The first was a 5.7, and the second a 6.3. Christie and I were both at home and got in contact with each other very quickly, thank god. They were both terrifying, especially in my condemned and extremely badly damaged house. I ran outside during both quakes, to hear the sound of broken glass and people screaming. We lost power along with 47,000 other households, and still have to boil our water. The earth has barely stopped moving since they hit. Thankfully the historic CBD remains closed, so although more buildings were destroyed in the tremors, only one death has been reported so far. However, the whole city is in limbo and it's a very painful and stressful time for all of us.
The remainder of this post was written yesterday morning, as I procrastinated studying for my upcoming exams. I feel a bit stupid posting it now, but I suppose life must go on.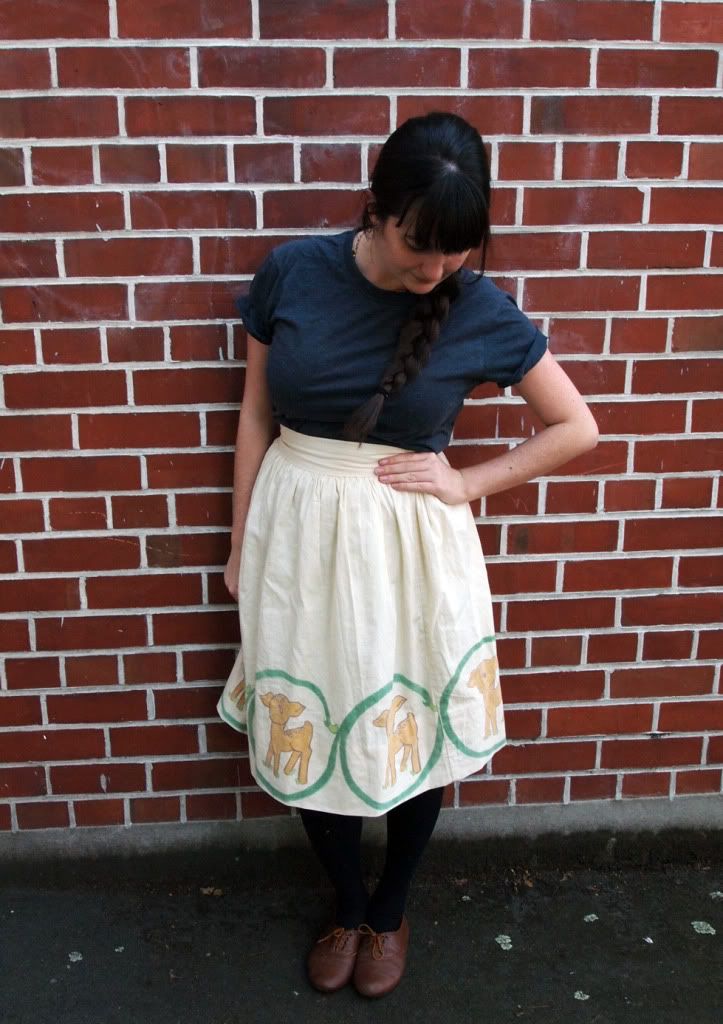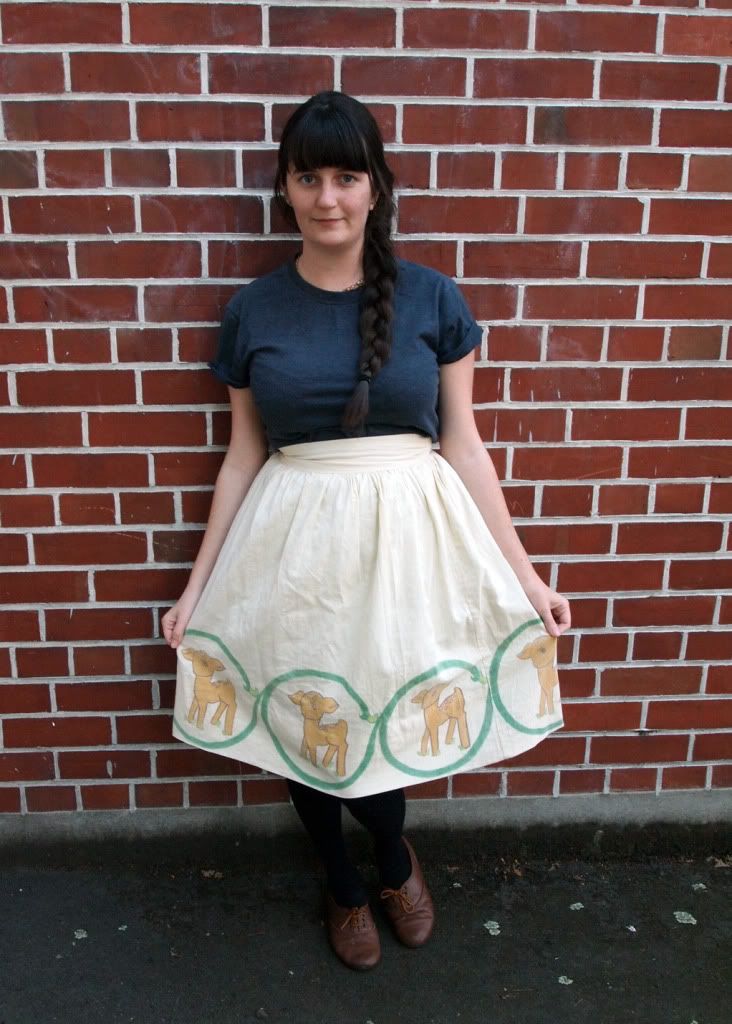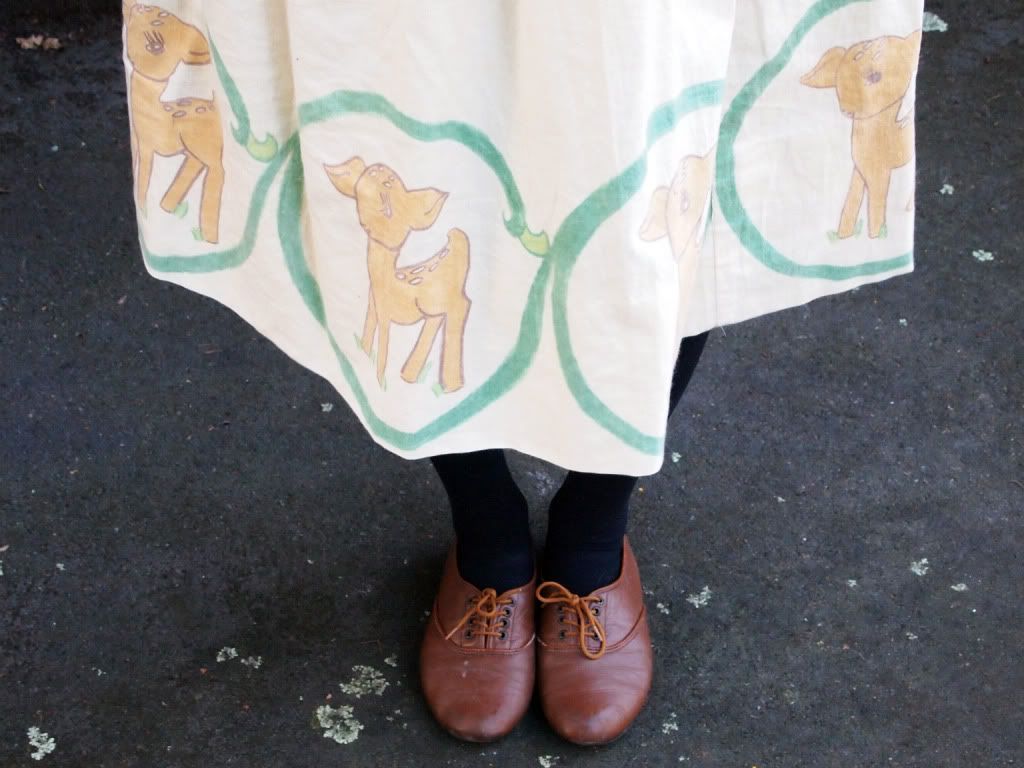 (Wearing 1950s handpainted deer skirt from Etsy, my boyfriend's tshirt, vintage 1940s necklace that was a present from him, and Goldenponies brogues from Etsy)
This skirt is one of those things I added to my Etsy favourites list hoping that I might win lotto or something. I sorta checked back on it every so often (am I the only one who does this?), even including it in my wishlist over at Ventricular Projects. One day on my usual tour through my favourites, I noticed it had inexplicably fallen in price from $100-and-something to
eighteen dollars
. Probably the fastest Etsy transaction I've ever made. I adore it beyond words, although I've had trouble figuring out what to wear it with, so have resorted to this tshirt that Logan doesn't seem to have realised I've had for months now. I can't wear it when he's around in case he asks for it back!
I'm just about to head over to a friend's brand new house, where liquefaction (muddy silt that is pushed up through the earth during quakes) has seeped inside and needs digging out. You can read my post on the February 22nd earthquake
here.
If you would like to donate to the Red Cross effort, you can do so
here
.