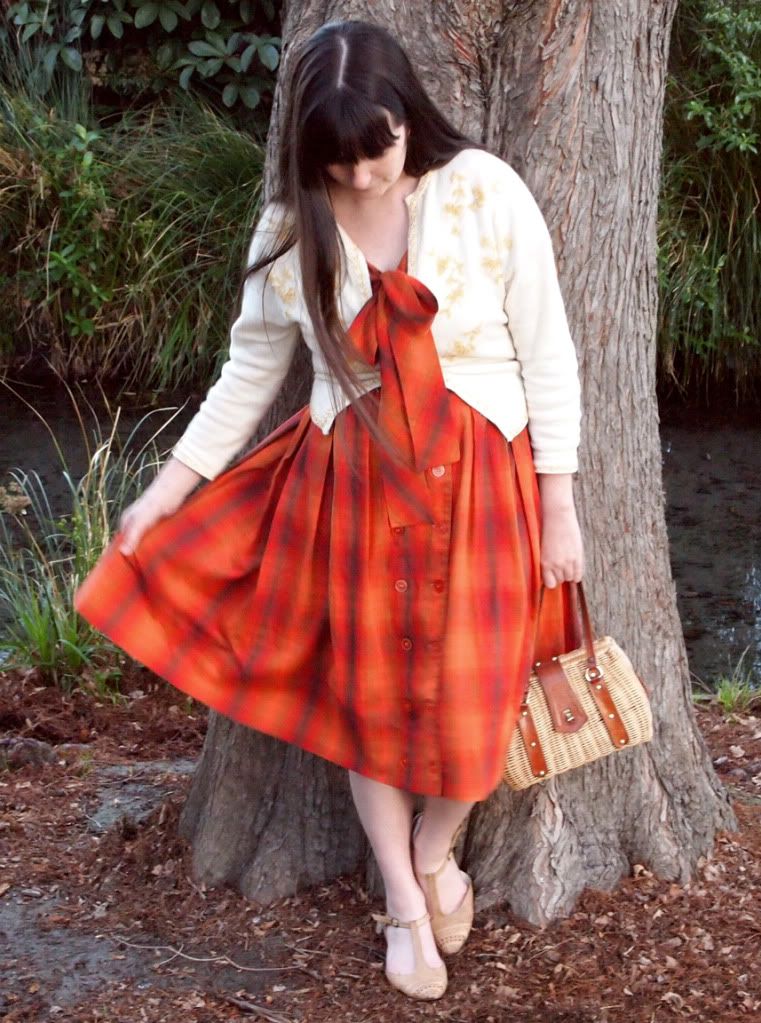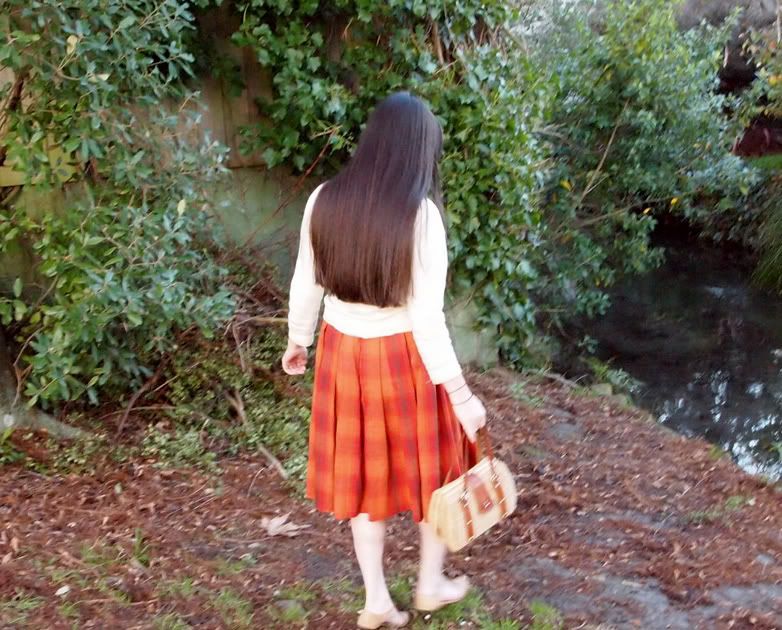 (Wearing a vintage 1950s dress from Etsy, thrifted beaded 1950s cardigan, 1960s t-bar shoes from Emporium Vintage, and cane handbag from Two Squirrels Vintage)
I bought this gorgeous dress on Etsy for a pittance a couple of weeks ago, and it arrived this morning. I couldn't wait to wear it, but I'll let you in on a secret: I'm wearing it backwards. The buttons and bow are meant to go at the back, but I think they're too cute to be wasted on it! I also can't decide if I want to take it up a couple of inches or leave it at its current length- any thoughts?
Thank you all so much for your kind words and support in my last post. It's really nice to know that the blogging community have your back in times of need! It's funny how accustomed we've all become to having time off work, university, and normal life because of the quakes. This is the third time since September 4th last year that I've found myself in limbo, and it's getting a bit tedious. There's only so much time one can spend sitting around home, studying for exams that may never happen and bracing yourself every time you feel a little tremor. I'm sure other Christchurch bloggers are feeling the same, it's a strange time for all of us.
Oh, I did get a new lens for my camera though. A Canon 50mm f/1.8 at a tiny price, from a family friend whose camera shop in the CBD has been badly damaged. Unfortunately it doesn't fit directly on my camera, which is an Olympus Pen EPL-1, so I have to wait in anticipation for the adaptor to arrive from Hong Kong. Don't you hate waiting for the post? Especially when you know it's something good. I'm just hoping it arrives before I head overseas next week!