Hey, sorry for being a shithouse blogger lately. I just got back from 5 days in Taranaki, a few hours north of Wellington, where I attended the coolest music festival ever, Womad. We pretty much had the perfect trip- excellent luck hitching up, perfect weather (and somehow no sunburn), beautiful beaches to swim at, great company, and so on and so forth. And the music wasn't so bad either. The highlight was either the 14-piece orchestra from Japan who played mostly childrens/toy instruments or a group of Mongolian throat singers. I didn't have my camera with me most of the time due to dangerous dancing/beer/general distraction, but I managed a couple of shots.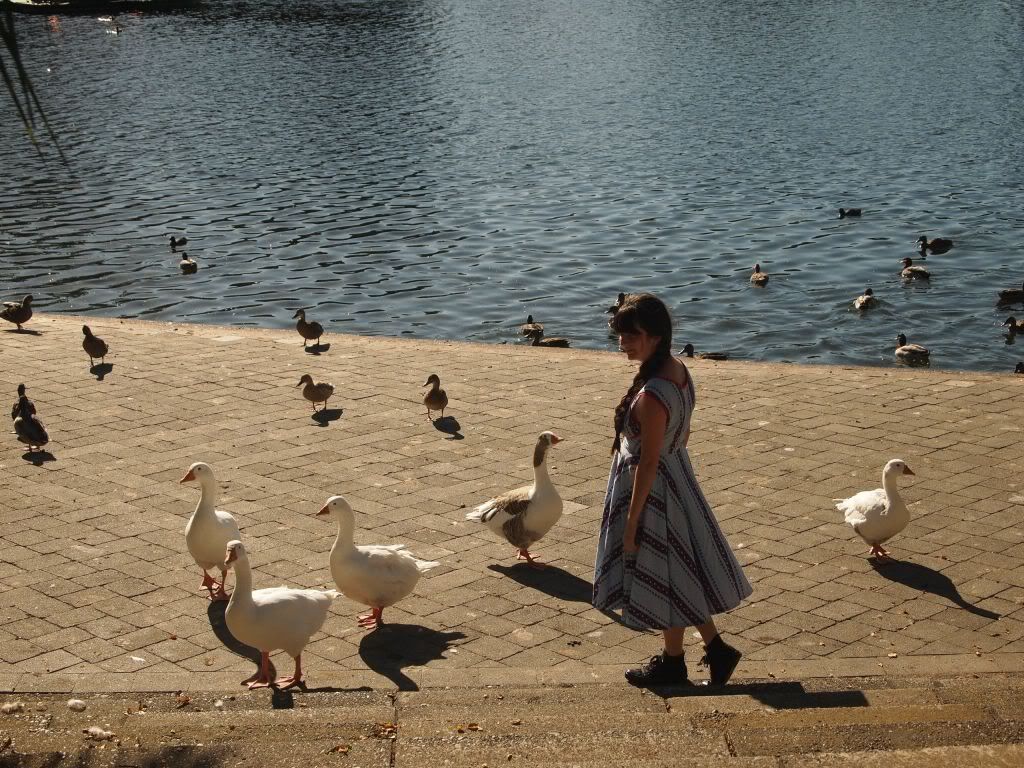 Found ourselves in an amazing park feat. hundreds of ducks AND an aviary on the way up. I wore my new-old 1950s 'walkway' dress from Trademe that will definitely be featuring in an outfit post soon. I wore it for 4 days straight when I first got it; clearly I am adjusting well to life away from home where I have to do my own washing.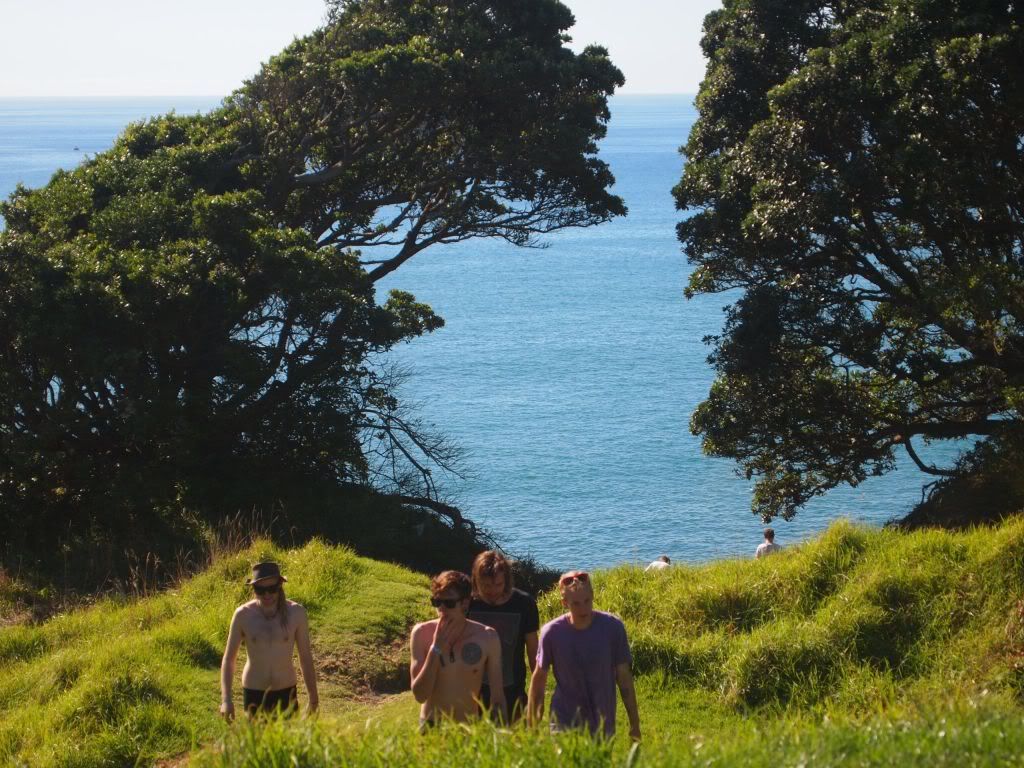 Making the most of the end of Summer, swimming with the boys.
Hilarious performance art from Sivouplait.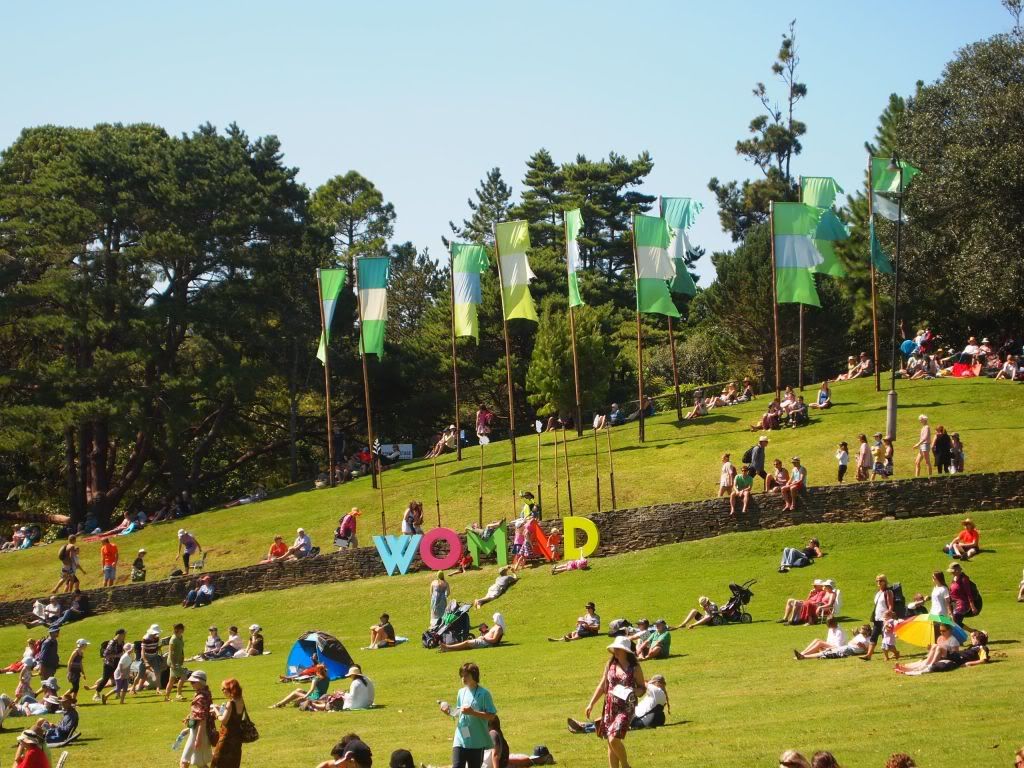 WOMAD. Wo-mazing.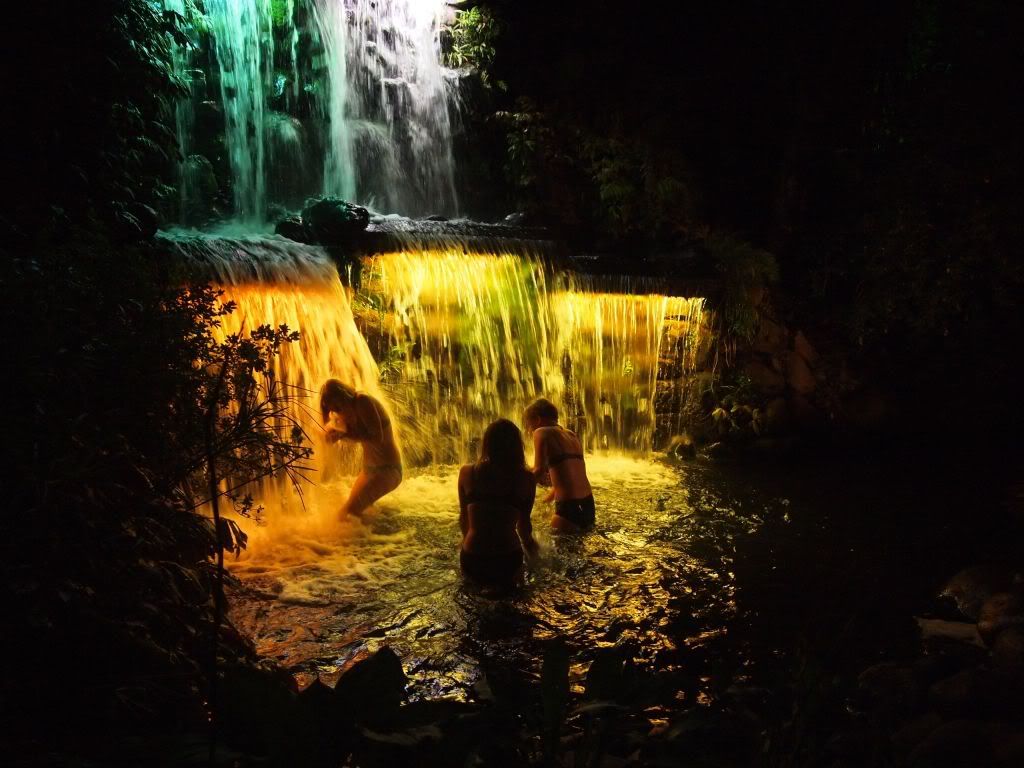 Waterfall swimming on the last night.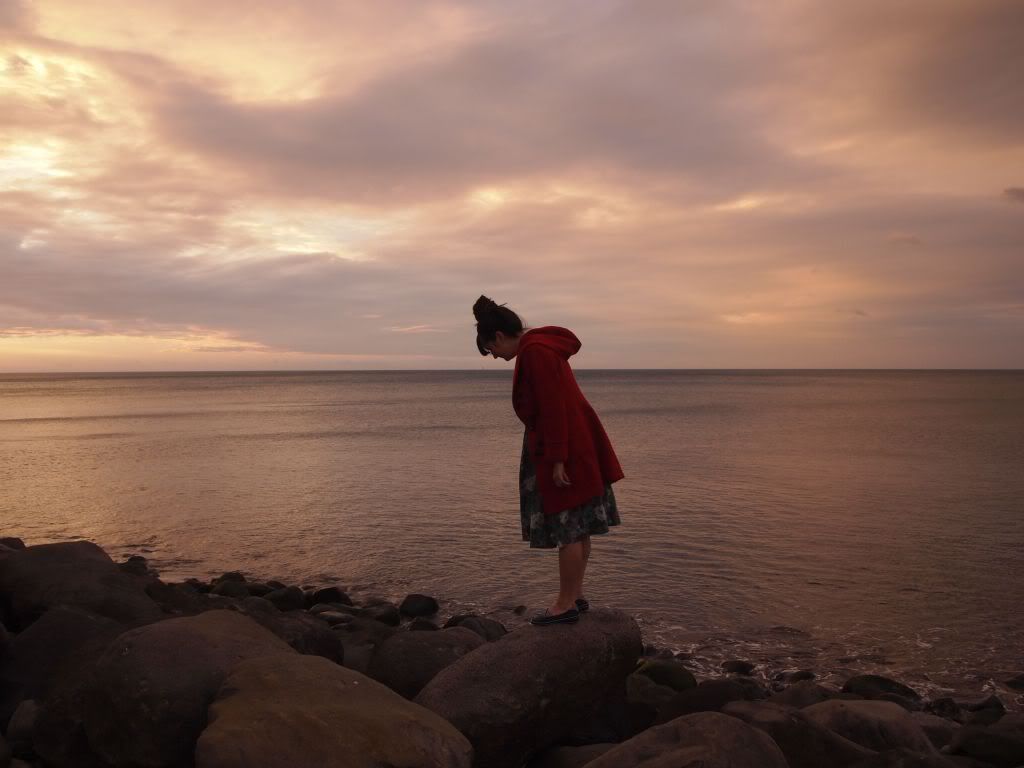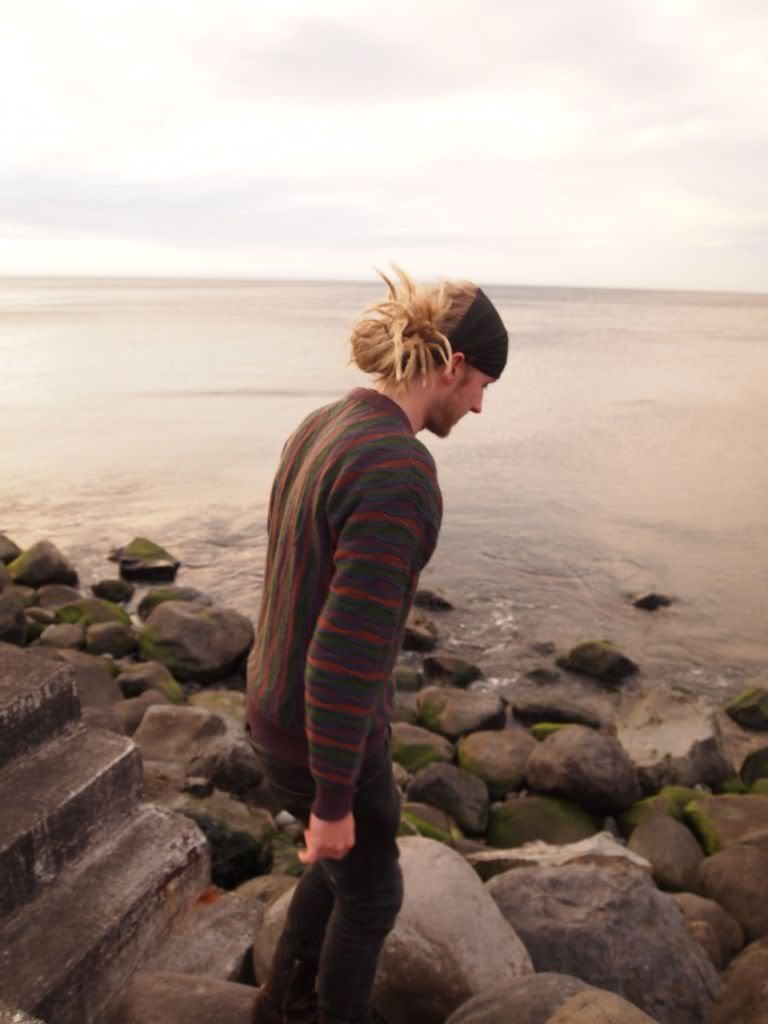 We spent a night after the festival at Jack's parents' place in Onaero, which is a freakishly beautiful area. Legend told that his mum was an avid thrifter, which proved to be correct. The three of us spent two days cruising around all the Taranaki opshops, listening to Fleetwood Mac and scoring some insane bargains. We also stopped at a cheese factory shop on the way back to Wellington, where Jack and I purchased 2kg of cheese between us. It was the perfect way to end summer- I'm sad about the onset of Autumn, especially with such wonderful summery clothes and
women's sandals
coming on the market right now. But onto the vintage!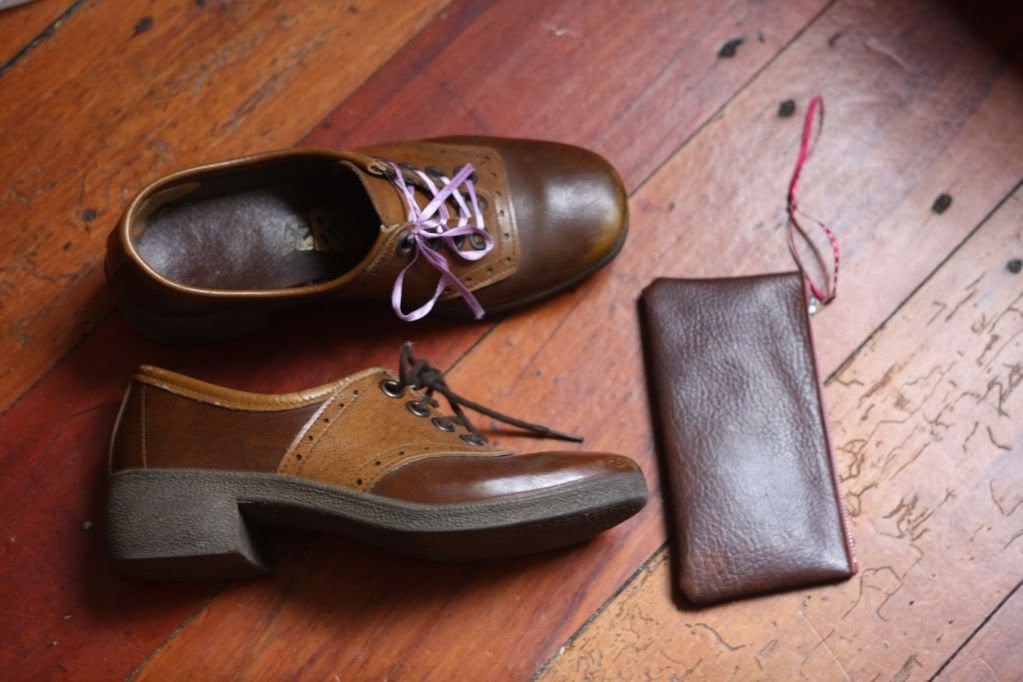 Jack has this weird talent for finding small brown leather items for me in opshops. First was the camera case/purse from my Petone post, and then these! A perfect purse to replace my broken cat-shaped one, and these amazing 70s oxford-y heeled shoes that were 50c! They're missing a shoelace, but some lilac ribbon will do in the meantime.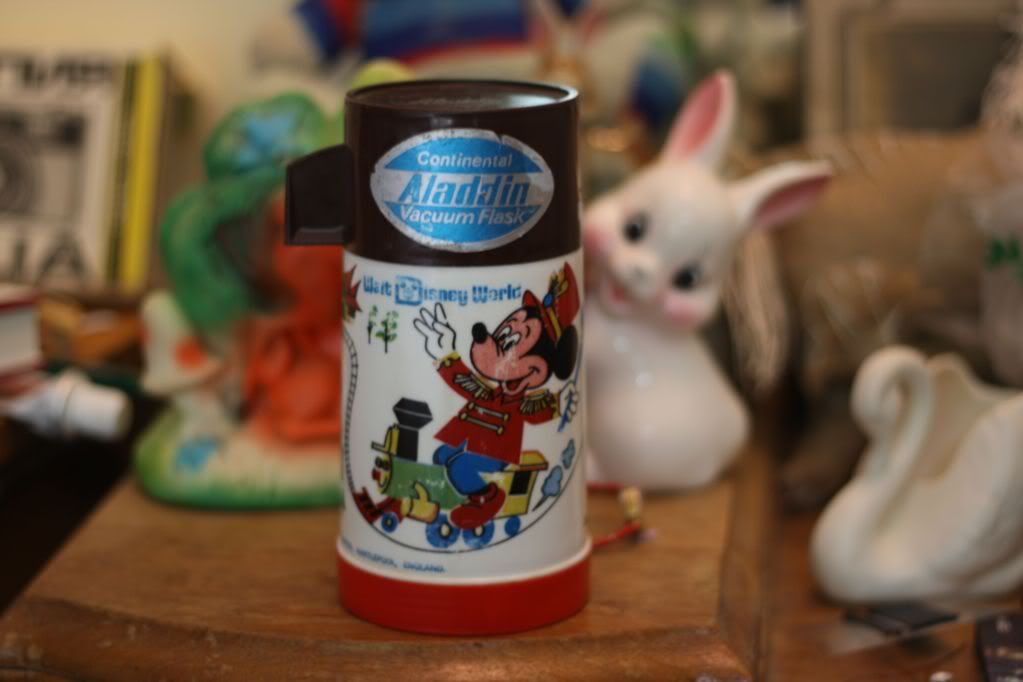 This 1970s-ish Mickey Mouse flask/thermos smells a little suspicious, understandably, but nothing a bit of bleach and sunshine can't fix.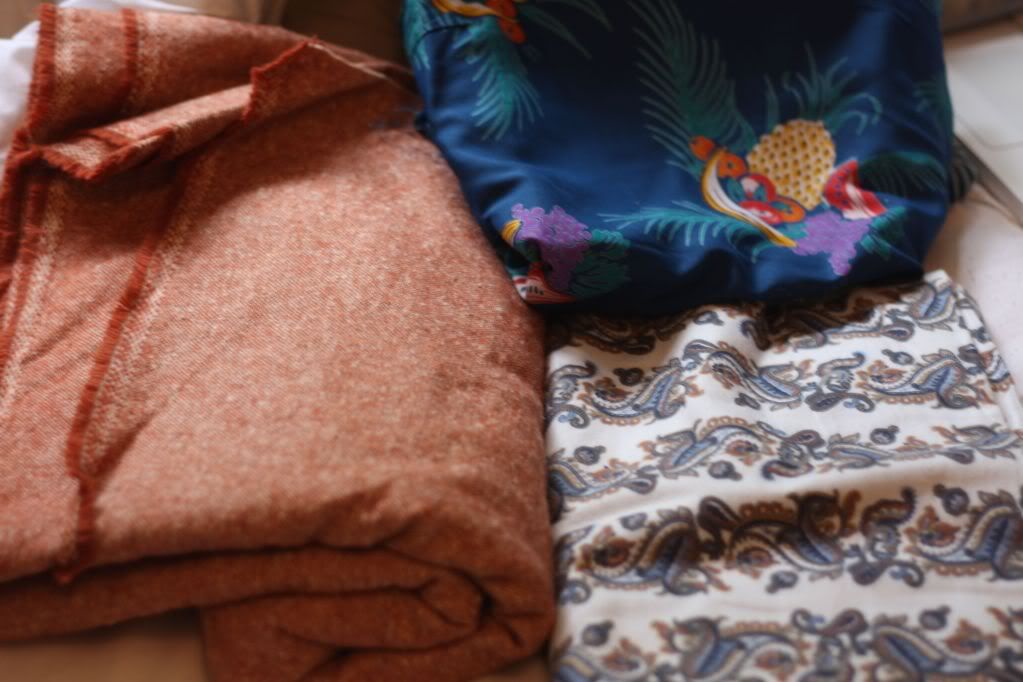 Patterns! These were 10c each from an opshop in Fitzroy. The styling of the one at the front is dreamy, and makes me desperately want lilac tights. And at the next thrift store, I found lots of great vintage fabric to go with said patterns. I can't wait to get back to my sewing machine now.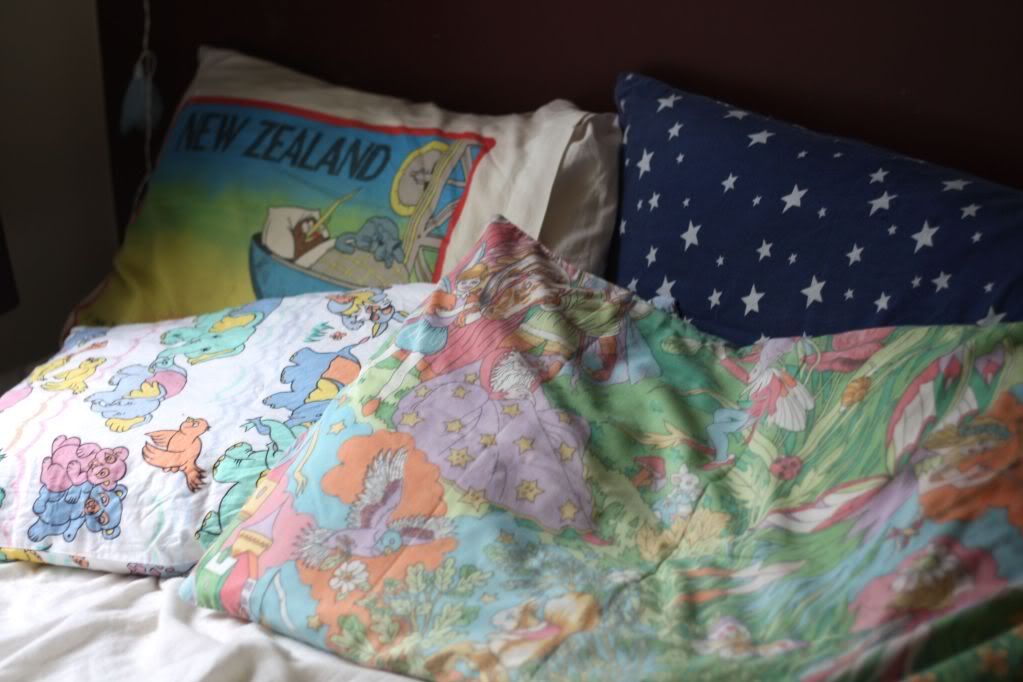 All these pillowcases were thrifted on the trip too, except the Goodnight Kiwi which is my boyfriend's.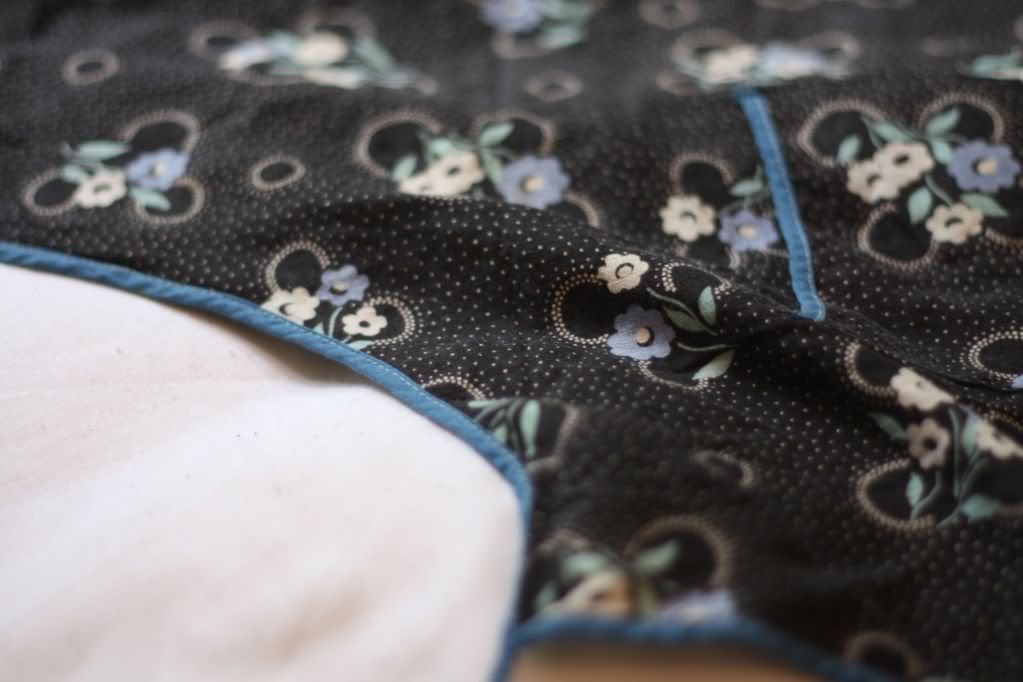 I'm soooo happy with this find. One of the opshops boasted a huge pile of aprons, and I dug this one out randomly 'cause the fabric appealed to me. I was looking for the price tag (50c, naturally) and discovered this lovely little tag here...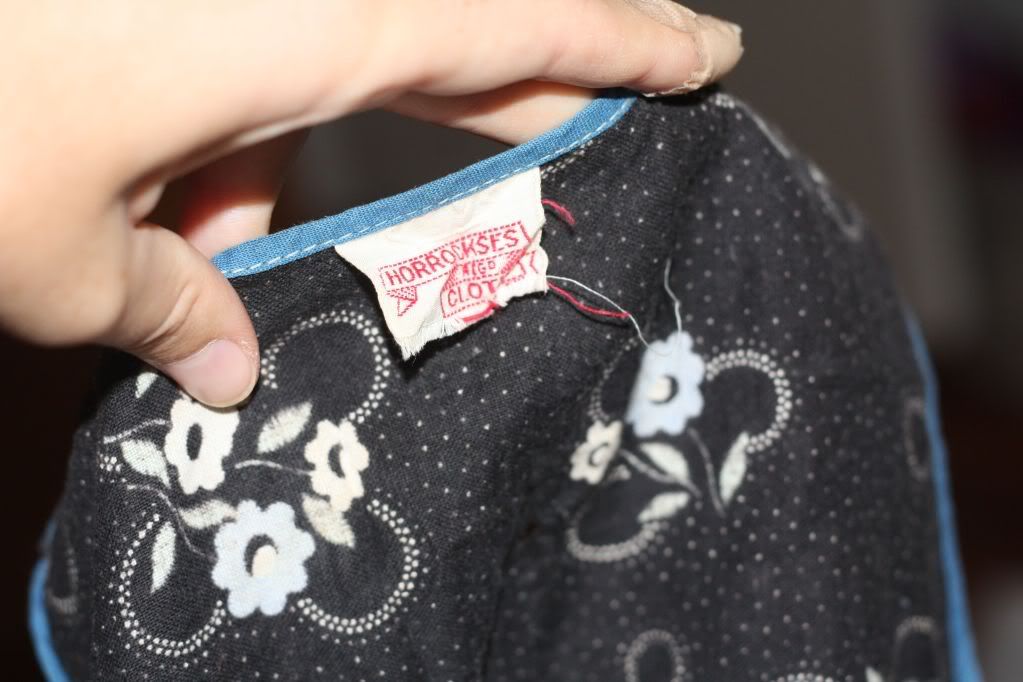 Horrockses! A Horrockses apron! Ah, I am so chuffed. When I saw this little tag I was ecstatic, which I guess is really strange to most people.
Sadly, after all this hedonism I now have to catch up on 5 days of uni work.