Today Kita, Jack and I had a pretty great adventure. We jumped a bus to Petone, a little town a few minutes out of Wellington, to check out a big second-hand shop our flatmate discovered while working there. Our journey was mighty fruitful, and we came away with a big pile of amazing treasures. I've missed opshopping like this so much- back home we were pretty spoiled when it came to huge cheap warehouse-y thrift stores, but in Wellington this is the first one I've found. Best of all there is a second one in the same chain in another even further-out suburb, so we've got future adventures planned too. We also explored the main street of Petone and bought way too many British lollies and specialty cheeses. Whoops.
(Wearing the Ruby Boutique Gloria dress via Trademe, vintage floral cardigan via Trademe, Clevernettle 1950s cropped tweed jacket, We Love Colours stockings, costume cupboard 1950s school satchel, and silver ivy brooch thrifted today)
You may remember this dress from
this post
last year. What I failed to mention there is that the one I tried on originally in the shop was the pale blue version, which I've always secretly liked more. I was mindlessly browsing Trademe last week when I came across it in blue for a pretty tiny price, and was thrilled when my bid won! So now I have the same beautiful swiss-dot peter-pan-collar frilly dress in two pastel colours. Considering their original value was $620NZD total, I'm quite happy with my little investment in them.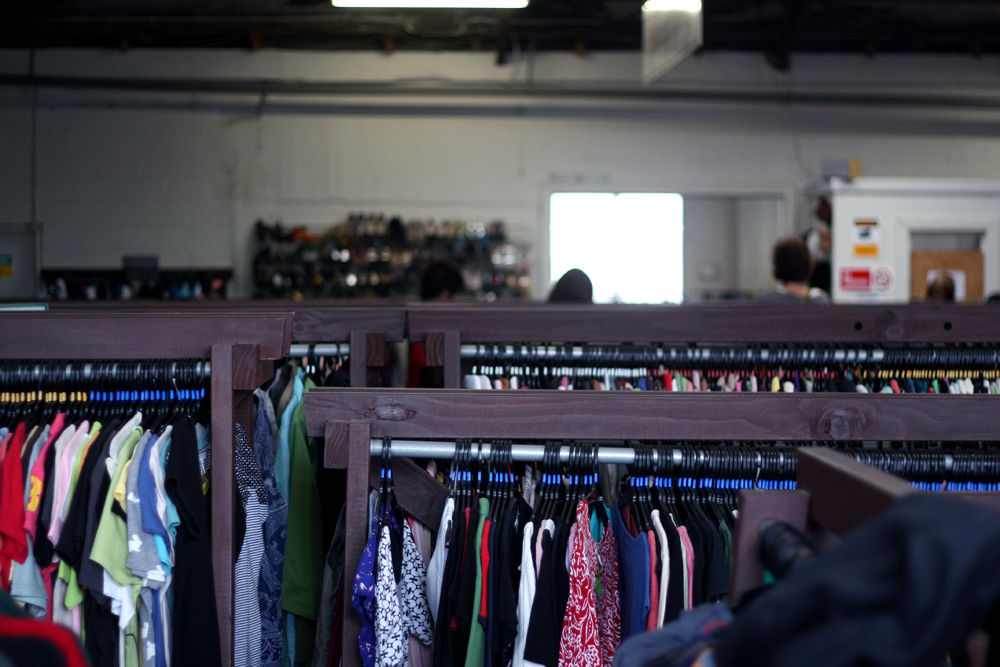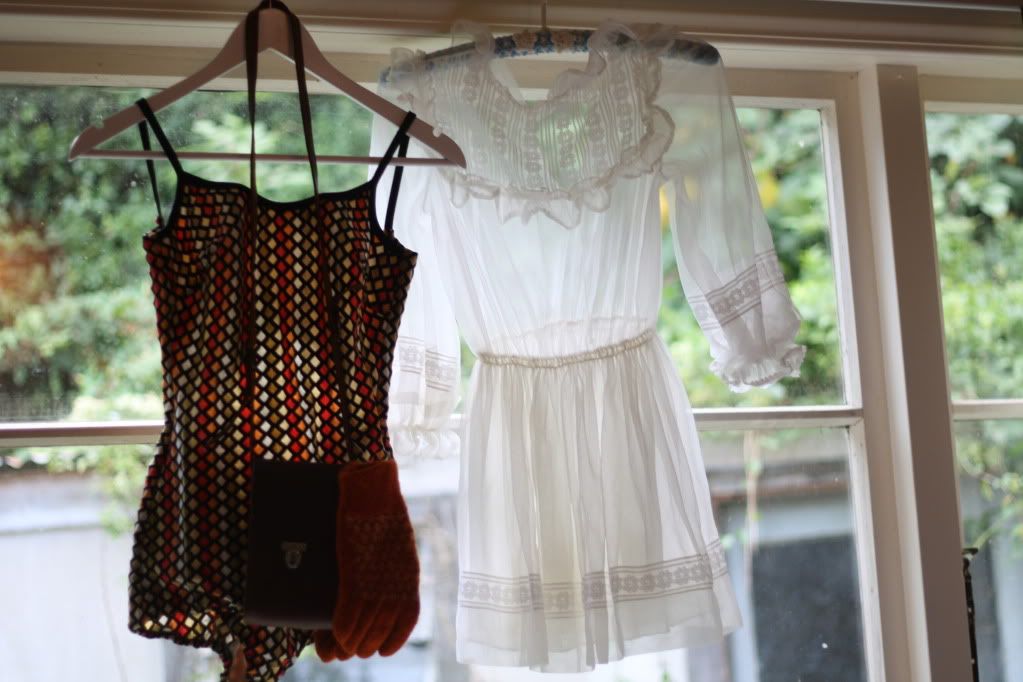 Here's my haul for today- a sweet 1960s geometric-print bathing suit, a leather camera bag complete with instructions for the Kodak it once contained, orange woolen gloves and an amazing white lace 1960s vaguely-Edwardian nightie that I plan on wearing as a dress. Plus the silver ivy brooch that I'm wearing above. Success!
Photos by
Kita
♥