My first lot of photos from my flatmate Kita! Yay! We've had the most productive few days, including making the meanest aloo gobi ever and chasing up parcels of vintage dresses for me.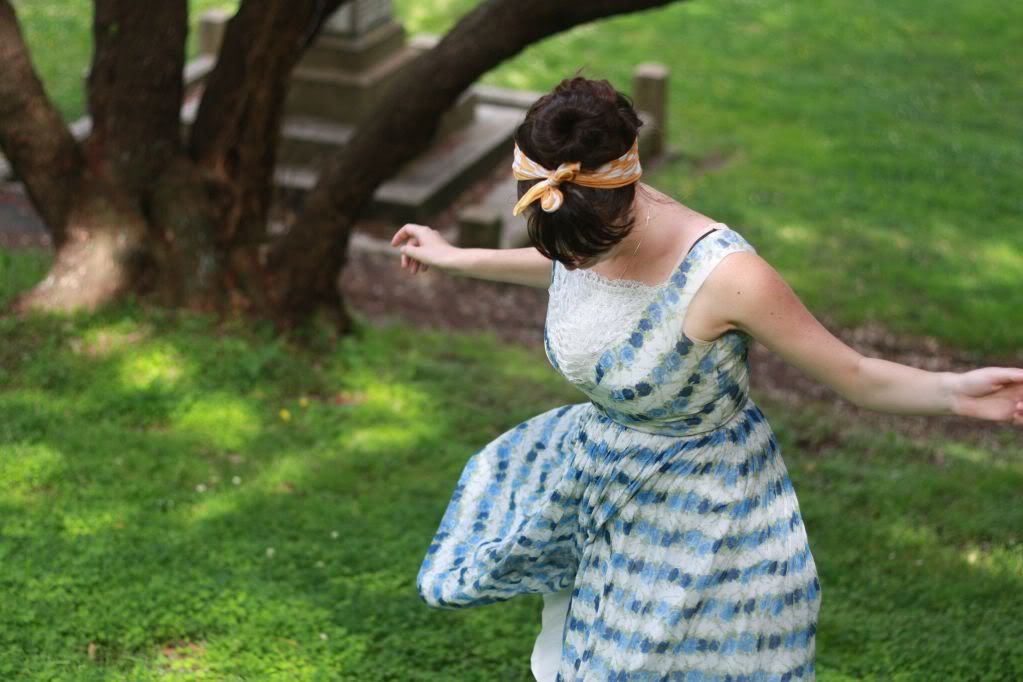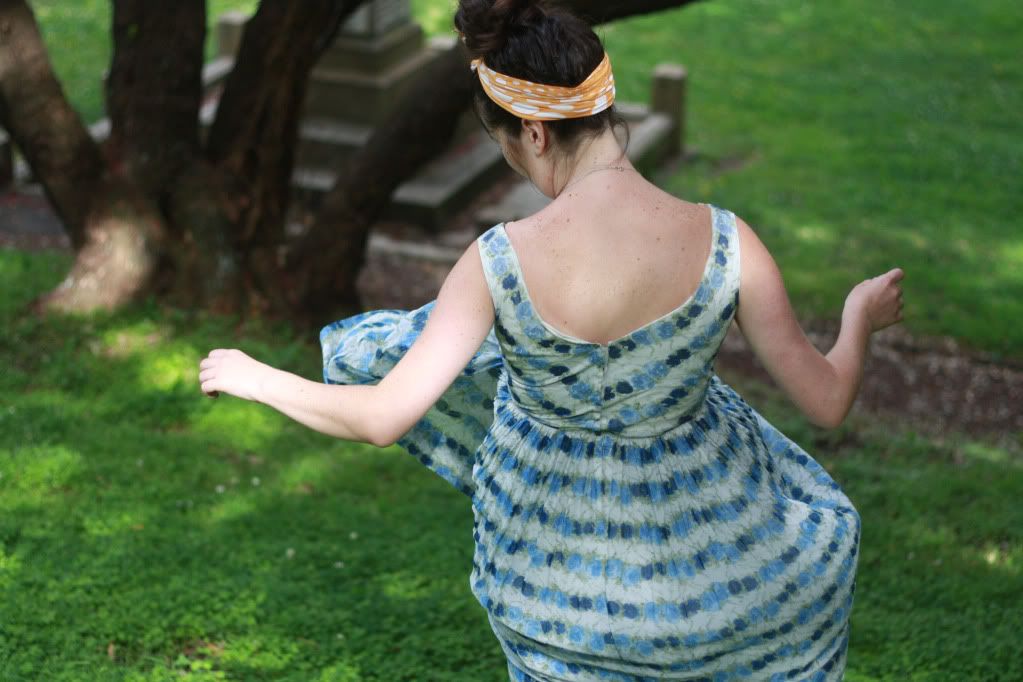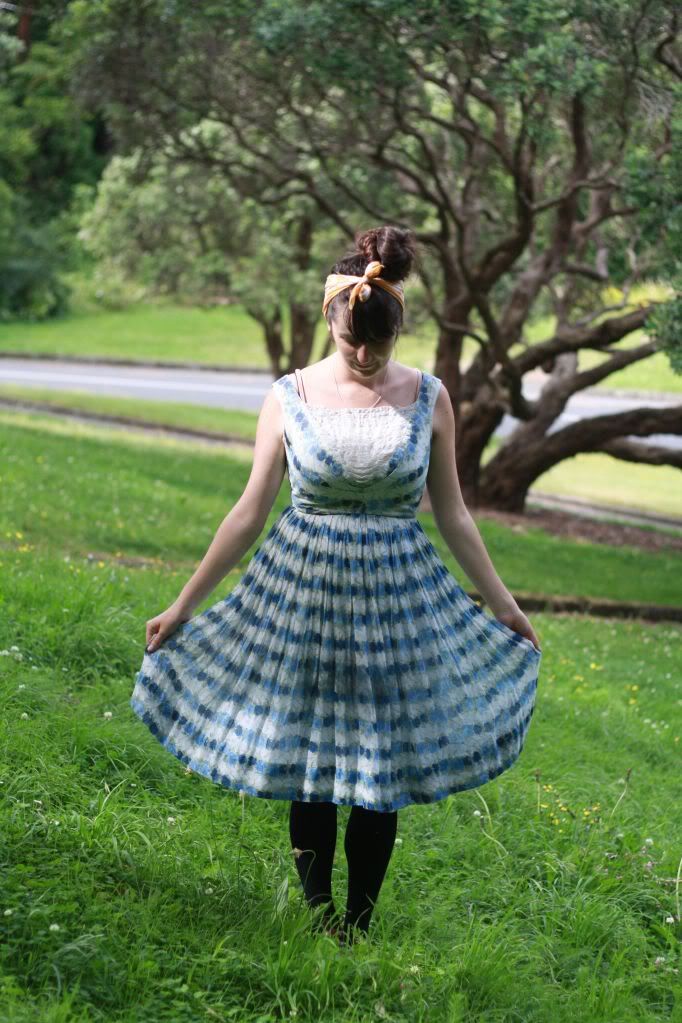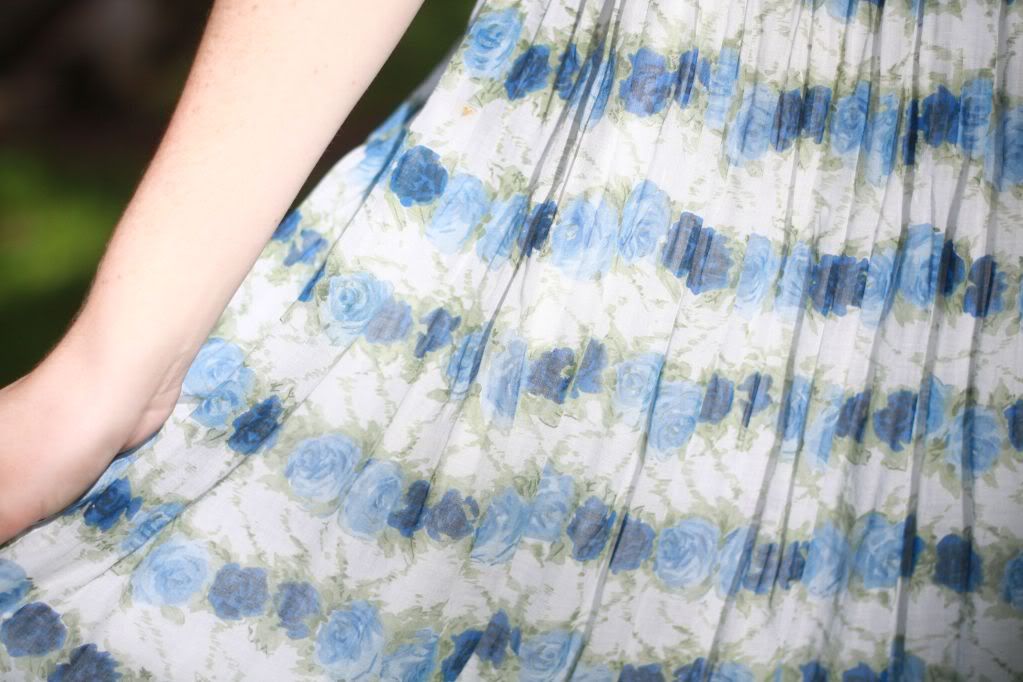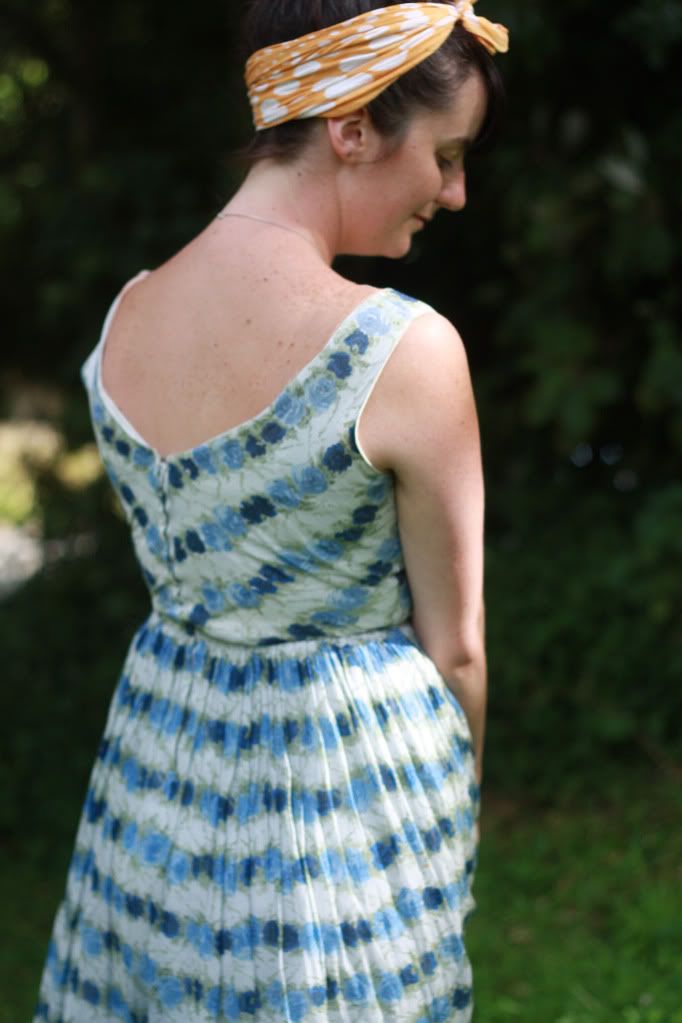 (Wearing 1950s rose-print dress from eBay, vintage oxfords from Emporium Vintage on Cuba St, misc tights and a thrifted mustard dotty handkerchief/headscarf)
How perfect is this dress? The fit, the print, the fabric, the lace paneling... it's a dream. When I found it on eBay a few months ago I knew we needed to be 2getha 4eva, but the seller was based in the USA and refused to ship internationally, despite my slightly-pathetic pleading. Thankfully the internet has provided me with many mad hookups, and the lovely Taylor at
Major Stranger
let me get it sent to her and then forwarded it on to me. I'm so grateful for her services, because it's become a wardrobe staple of mine. I wear it at least once a week, and I can't believe it's never featured on the blog before.
Also I was so excited to finally find some nice, plain vintage oxfords in my size. I have freakishly small feet, and shoes in this style are generally made for men so I have no hope. When I found this pair at Emporium the other day I was utterly thrilled and bought them without a second thought.
And as for my elusive photographer...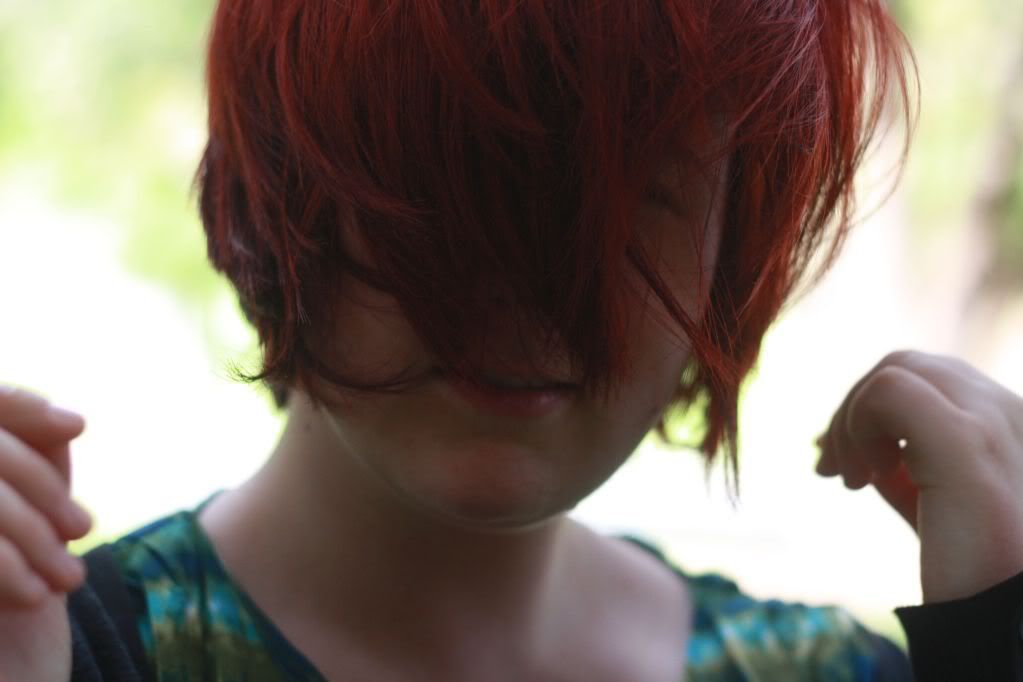 She prefers not to show her face!