Thanks for all your support in the last post, guys! It's nice to know I've got a few people behind me. Due to quake-related drama my brother has been finishing school a lot earlier lately, and as he now has his full license (congrats, Will!) we've been taking a lot of little road trips to new and exciting thrift stores. NB: I can actually drive and have had my full license since I was 16, but I hate driving. I prefer to be chauffeured around to be honest, which is handy because Will enjoys being my chauffeur, and I style him in return. Win/win.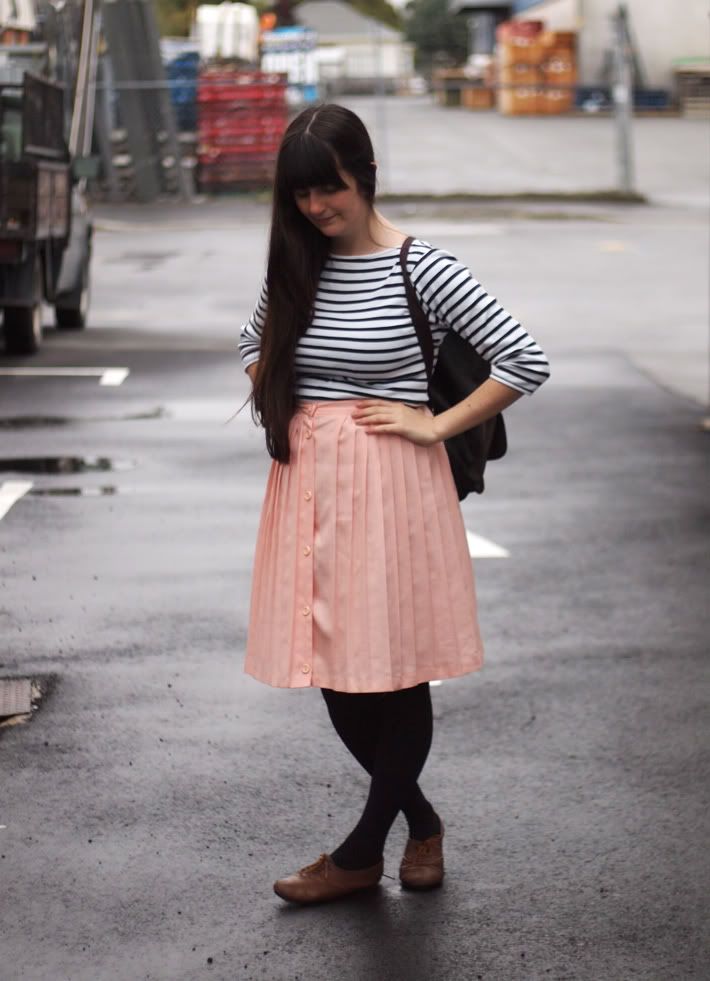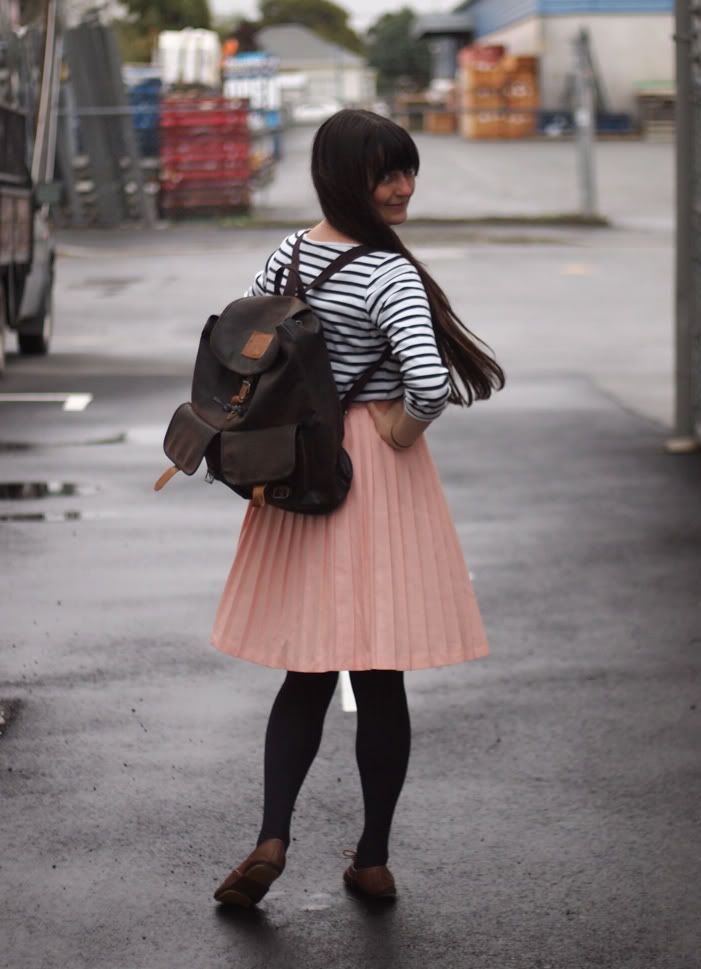 (Everything is thrifted, except my shoes which are Goldenponies)
Anyway, last week we went on a couple of trips and I found nothing except stuff for Will, and it was looking like today was going to be fruitless for me until our final drop-in on an old favourite on the way home. I was so chuffed to find this amazing leather backpack for an insanely cheap price, as I've been wanting one for uni forever but can by no means afford a new one. I also found a gorgeous embroidered peter-pan collar blouse and the beginning of a future DIY project/blog tutorial, if you guys are interested?
I guess I actually shouldn't be doing too much shopping, as I am dramatically downsizing my wardrobe to make room and money for my move at the end of the year. I've got a few things up on
my Trademe
at the moment for Kiwi readers, and I'm also holding a
school fair-themed garage sale
with my friend
Margot
and several others too, if you live in Christchurch. There will be looooads of clothes from many contributors, as well as baking and homewares and zines. Please come along and support the many Christchurch youth who are moving over the strait!