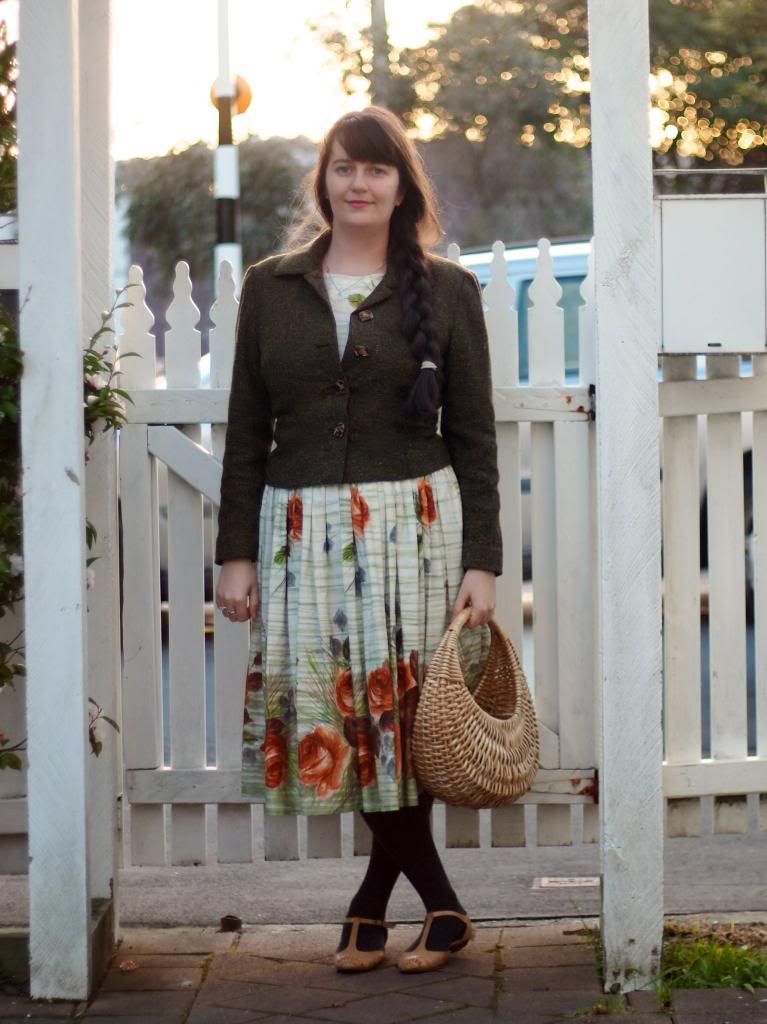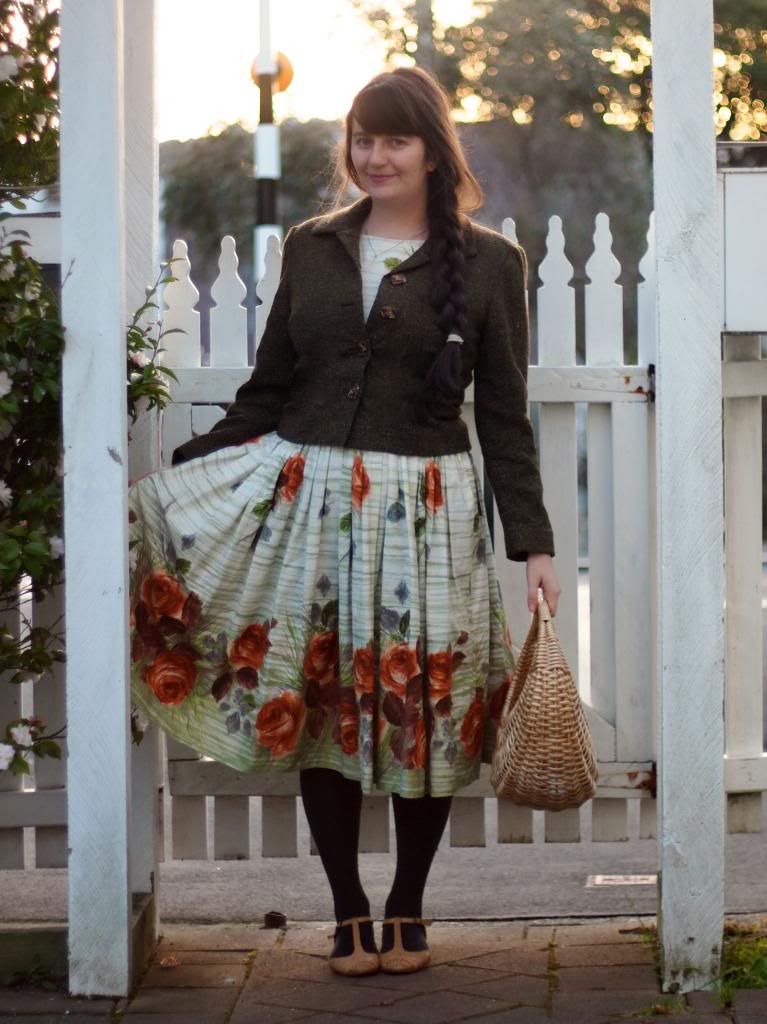 Wearing a forest green 1950s cropped jacket from
Brag Vintage
, 1950s copper rose border print day dress from an opshop, Columbine merino tights, t-bar shoes from Emporium Vintage and banana basket from Jack's mum.
I wore this to go get a falafel and some dolmades and some hair of the dog for my hangover. This is that dress that I was given as a gift from my manager at the opshop I used to volunteer at. She found it while sorting through donations and gave it to me to say congratulations when I landed my Big Girl Job. I wear it so often that I hadn't realised it had never featured on here before. Also wearing a new Ruth Rees Originals cropped dark green 50s jacket with awesome rectangular bakelite buttons, from
Brag Vintage
. I have a really similar one to this but in a mid-brown colour that my dad got me three years ago and I've worn so much the lining is starting to disintegrate. I am always searching for its perfect replacement and I think this one might come close.