I think I've said it before, but our house is literally in the bush. On every side there is thick forest, homes nestled in massively overgrown gardens, and beautiful parks, not to mention a 225 hectare native forest and wildlife sanctuary that starts at the end of our road. Every time I go for a walk or a bike ride, I seem to be finding some other gorgeous bit of greenery to get muddy shoes exploring. So when Kita and I went for a walk the other day to find somewhere to take some photos, we weren't too surprised to find this little bit of woods a few hundred metres from home. We wandered, we got terribly lost, we took pretty photos. The end.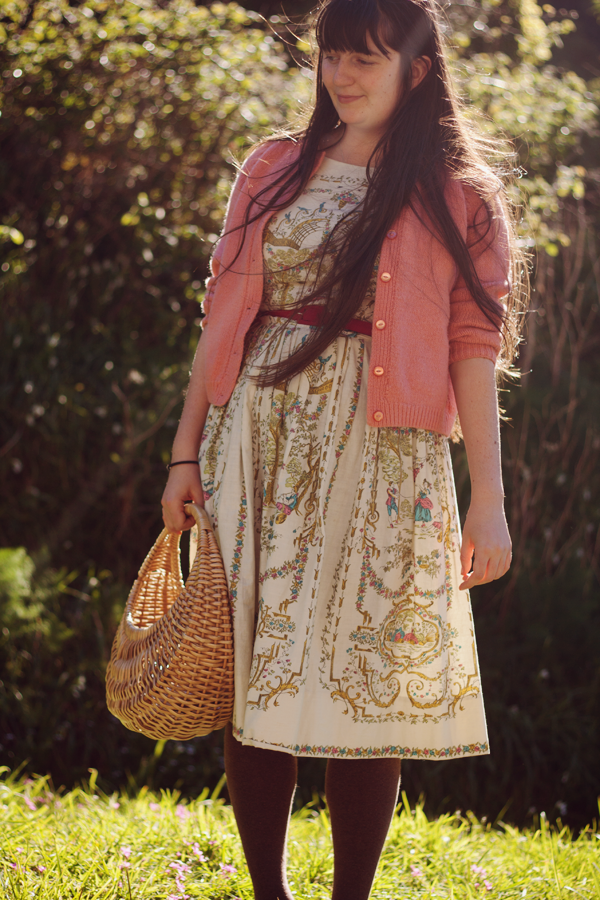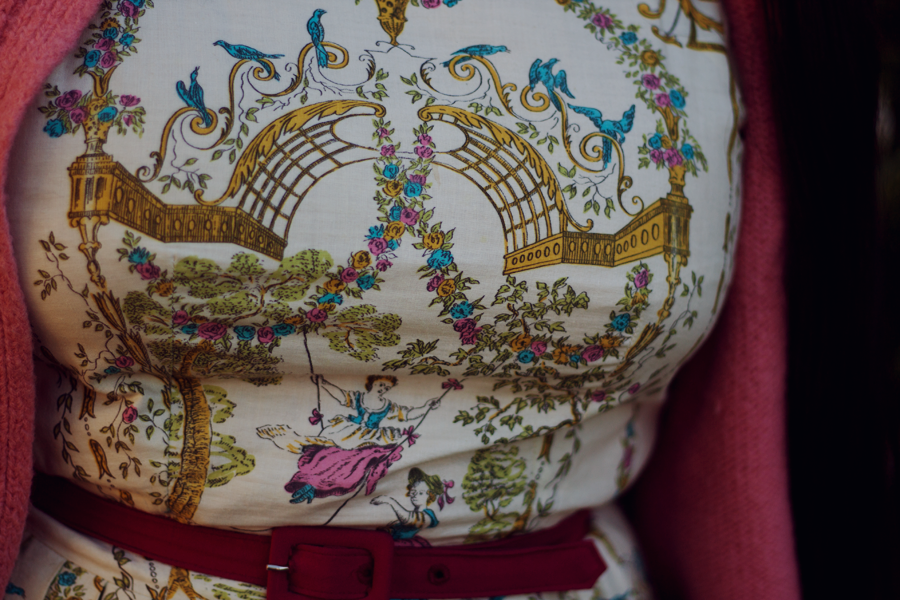 I have wanted a dress like this ever since
Caitlin's post
with a near-identical one, which was in January. I missed out on buying her one off her, but searched madly for one with all sorts of keywords on eBay and Etsy. I finally found this one and snapped it up for a very reasonable price, but not before
Oasis made a poor replica of it
, for the massive cost of £85. This is by no means the first time a big-name company has blatantly ripped off a vintage garment, and to me it reeks of a lack of originality. If all that corporate backing can't buy an original design, what's the point? Mine is the real deal 1950s novelty, the label is 'Kay Whitney by Huntington' and the placement of the print is so perfect. It came with a matching belt, but I decided on this pink one off another 1940s dress for today. I wore my Marie Antoinette dress with an old pink handknit ballet cardigan, Columbine brown woolen tights, opshopped black t-bar mary-janes and the 1960s banana basket that Jack's lovely mum opshopped for me.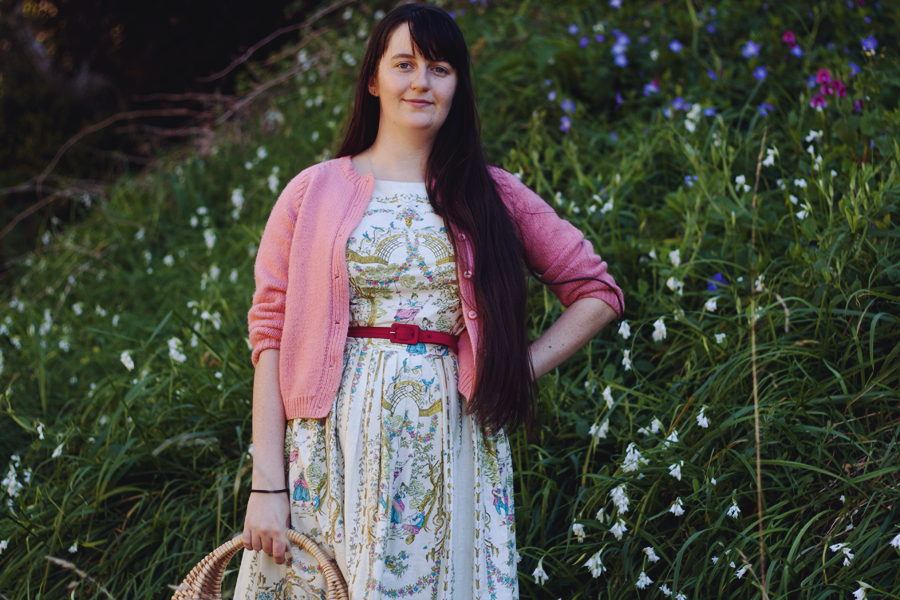 Kita loves this photo so I had to include it.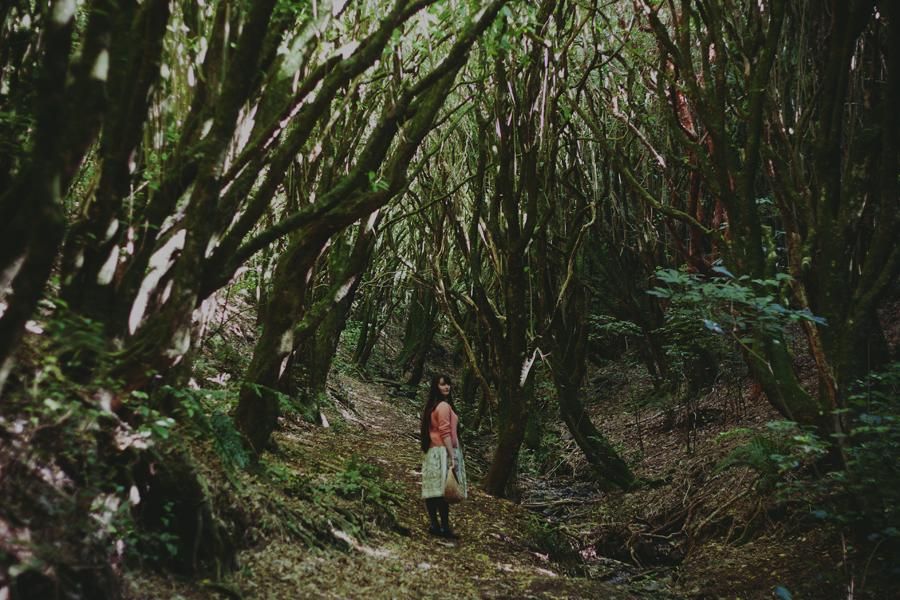 Where the wild things are.