(I've had this post queued up for ages. I'm in Vietnam! It's hot and mad and I am covered in infected bedbug bites and I have the flu. So glamorous! Pictures and things to come later.)
My mum and I are pretty mad book fiends, which must be in the blood as her family owned a
bookshop/printing company
in Wellington until a couple of decades ago. We're both especially obsessed with literature we loved when we were kids, which works for me because my mum kept every single one of her books from her youth. This means I was raised on more or less the same stuff as her- we're both absolute Enid Blyton and Laura Ingalls Wilder fangirls, but there is one amazing book that we both read until it literally fell apart. Mum's grandparents got it for her on a trip to the USA sometime in the 60s, and we both pored over it 30 years apart.
This amazing 3-D copy of Thumbelina was the greatest, scariest thing to me as a 6 year-old, and when we found it while cleaning out the garage, we embarked on a mission to find out more about them. A quick Google lead to tonnes of results, and it turns out we're not the only ones who were in love with this book- and there's a whole series! They were imported from Japan to the US in the 1960s. The 3-D imaging is called lenticular printing, and these books were published by Shiba Productions in the mid- to late- 1960s. This company was founded by
Kihachirō Kawamoto
, who was a stop-motion artist who also designed and animated puppets for television shows. The prints in these books are technically staged photographs of dolls, but
their creator refers to them as puppets
, because they 'act'. Magical. Some other studios made
different editions of these 3-D puppet books and other lenticular literature
, but the ones we love are the traditional fairytale ones, published by Golden Press.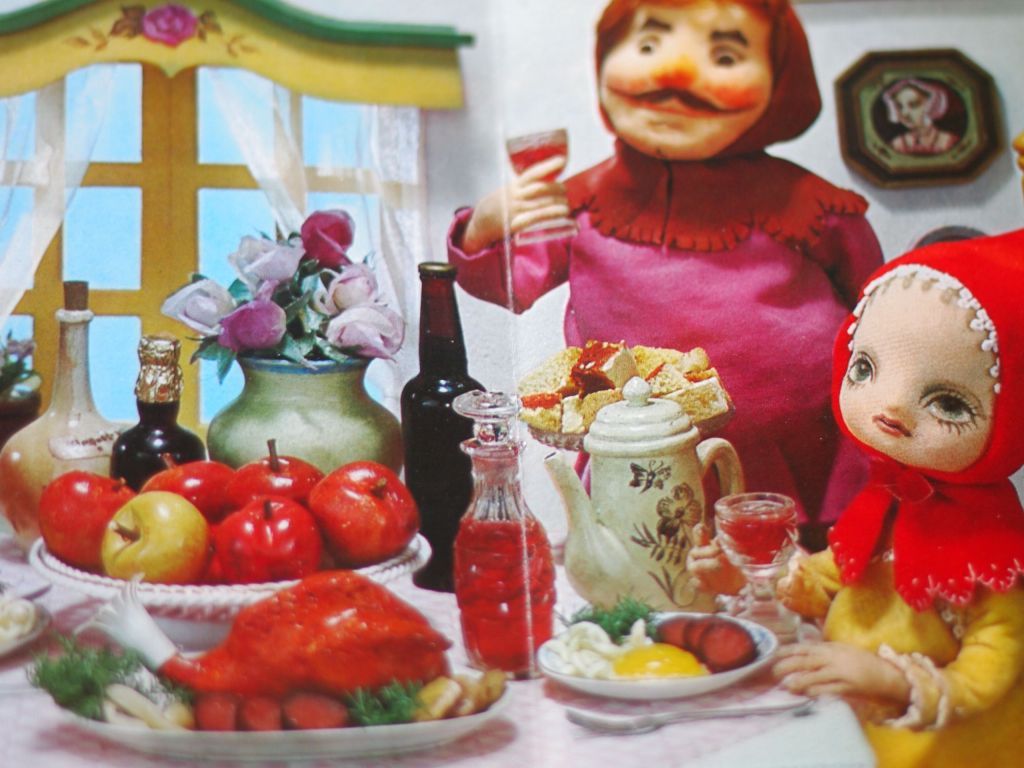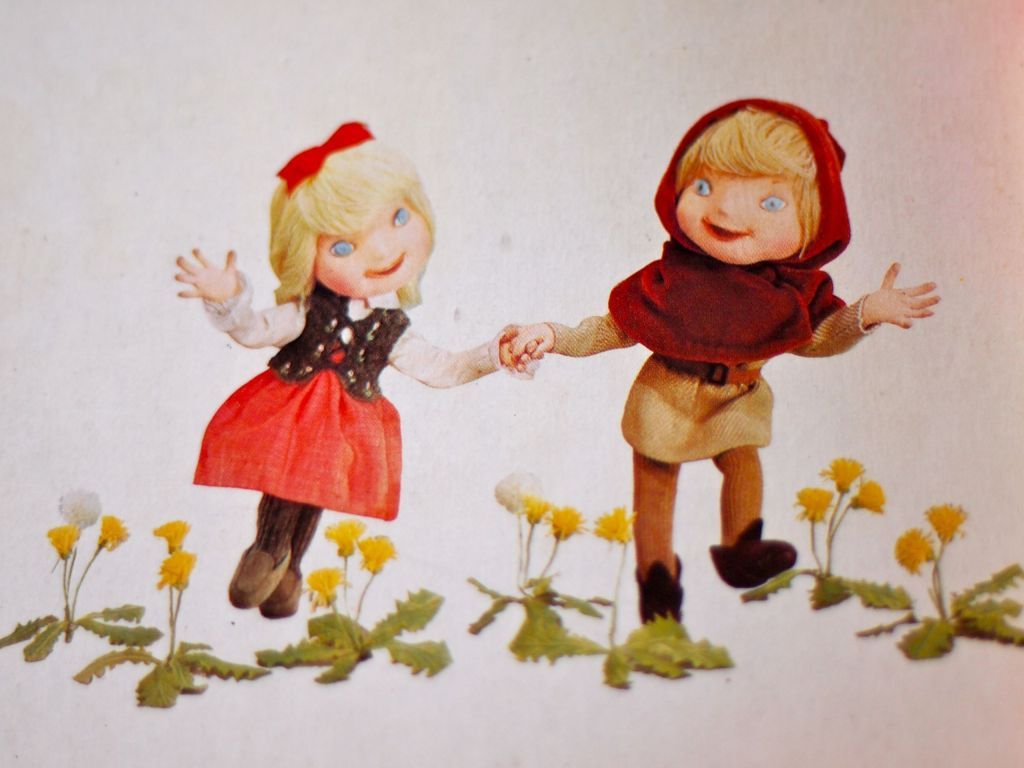 Wall of info, compiled from lots of different sources for anyone who loves these holographic puppet storybooks books like we do. We had to pay through the nose for some of them on eBay and Amazon because it turns out they're pretty collectable, and it's rare to find them in still-readable condition. This is the collection so far- we're still missing a couple, but we're working on it, and The Little Mermaid is currently on its way to me. We bought a second copy of Thumbelina because the original one had been over-read by too many generations and was beyond repair. Something about these books is just ridiculously appealing to me- the hyper-saturated cartoony colours, the puppets that you can see were so lovingly crafted, the weird new way of presenting these familiar stories. I love the detail in the scenes, it's so careful and complex. Anyway. I hope someone else can derive as much weird pleasure as me from these photos.