If we have a personal relationship on any level, chances are you've heard about this dress. After finding it on Etsy three weeks ago, I fell completely in love. If this dress were a guy, I would've checked his Facebook every hour to see if there were any comments there from other girls. I would've driven past his house regularly to see if I could spot him through the windows. I would've memorised his university schedule in order to co-ordinate 'accidental' meetings.
No, seriously, I don't do that with guys. Probably because I've never met one that I like as much as I like this dress. So I bought it, and I enforced a 6-week shopping ban to punish myself for dropping a massive amount of money on it. I thought about it every day until it got here, and now... things have changed between us.
I still love it, don't get me wrong. But I have
no idea
how to wear it. Maybe I've built it up too much in my head, and now I can't see any outerwear or accessories or hairdos enhancing its already astounding beauty. I've had it hanging on my dressform since I opened the package, hoping divine inspiration would reach me.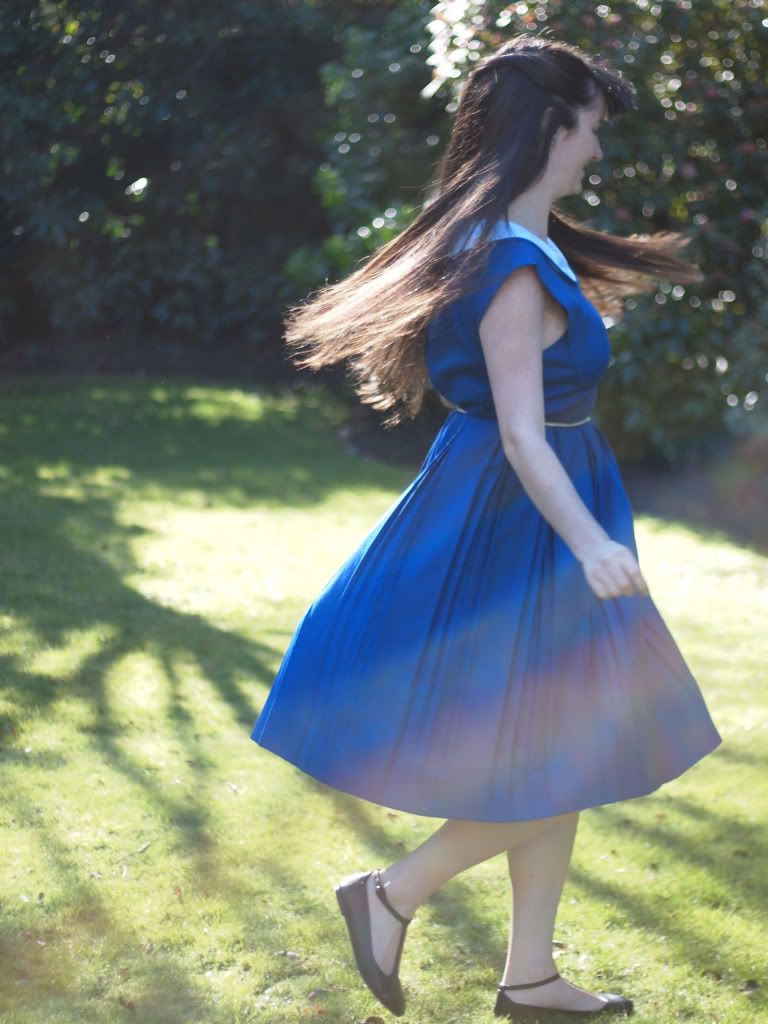 So, dear readers, I ask for your help. What do I wear this with?! Bear in mind it's winter here, and I had goosebumps while these photos were being taken. How do I style such an amazing dress? Please give me your suggestions, and I'll put together some sort of little prize for the person whose comment inspires my look. I'll post me wearing it next week!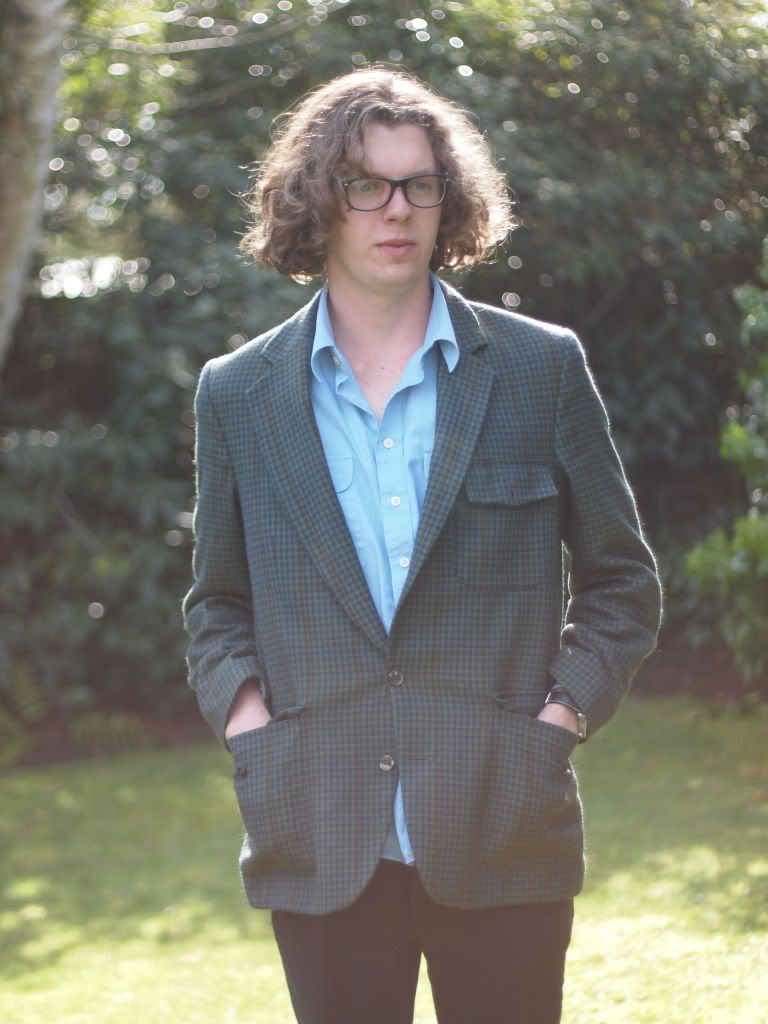 For your time, here's my brother Will looking dapper in his thrifted garb. Jealous that he got that hair from the gene pool.