With university still cancelled, my workplace customer-less, and my boyfriend away for work, I've had a ridiculous amount of free time lately. I don't even have any study to do, as I only had one lecture before uni was closed down, AND all the libraries are closed so I'm quickly running out of things to read! All I can do is boil my water obsessively and help out around the city as much as possible. This excessive leisure time has resulted in lots of urban exploration with my brother, and tonnes of photos to show for it.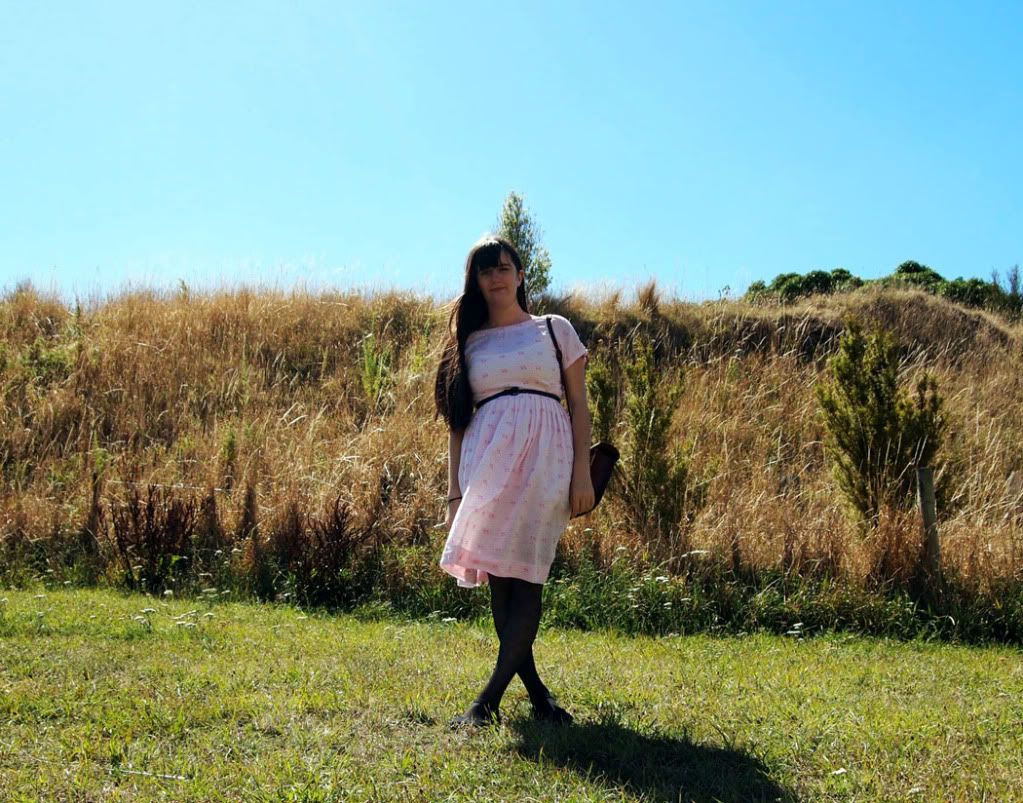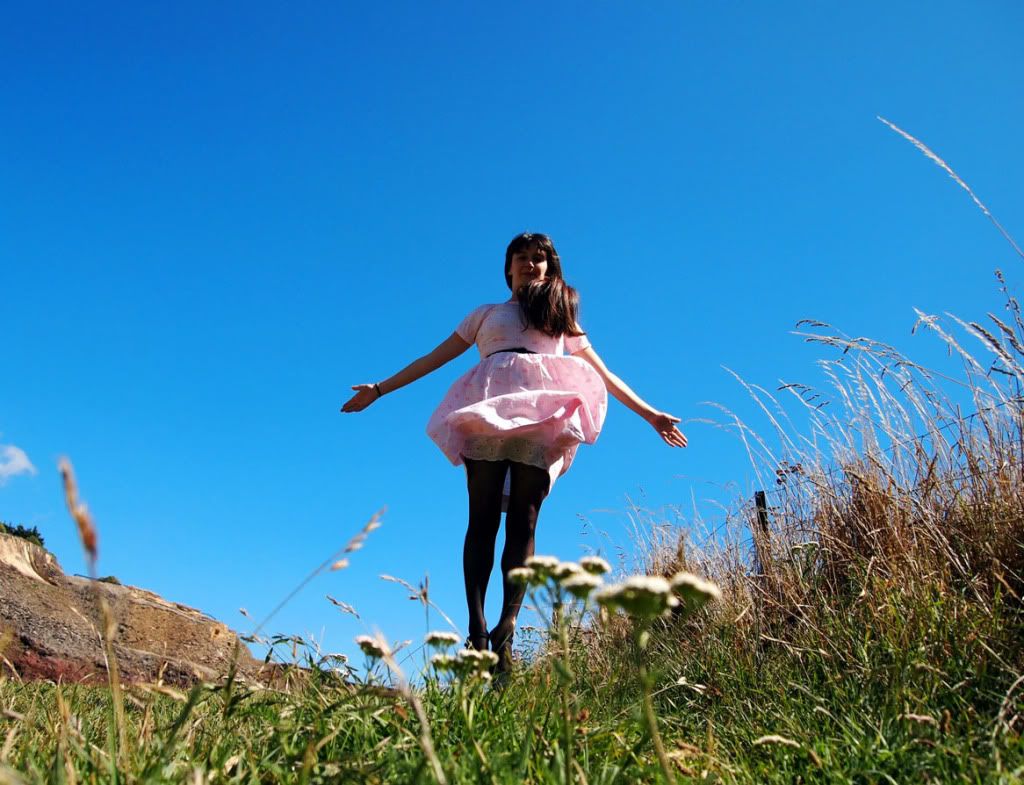 (Wearing a vintage dress, thrifted belt, costume cupboard bag and shoes and tights from markets in Chinatown, Sydney)
My day was off to a great start when I was woken by a courier with a package for me! Let me take you back to a month ago, when I bought a gorgeous pair of bunny-shaped earrings by
Cat Cat Owl
from
Swonderful
. I was distraught when they broke last week, so popped them in the post back to Wellington. Lo and behold, they arrived back to me, fixed AND complete with a matching necklace! I could not possibly be more grateful for the lovely ladies to Swonderful for being so kind and generous! Now I have a whole Watership Down of bunnies to adorn me.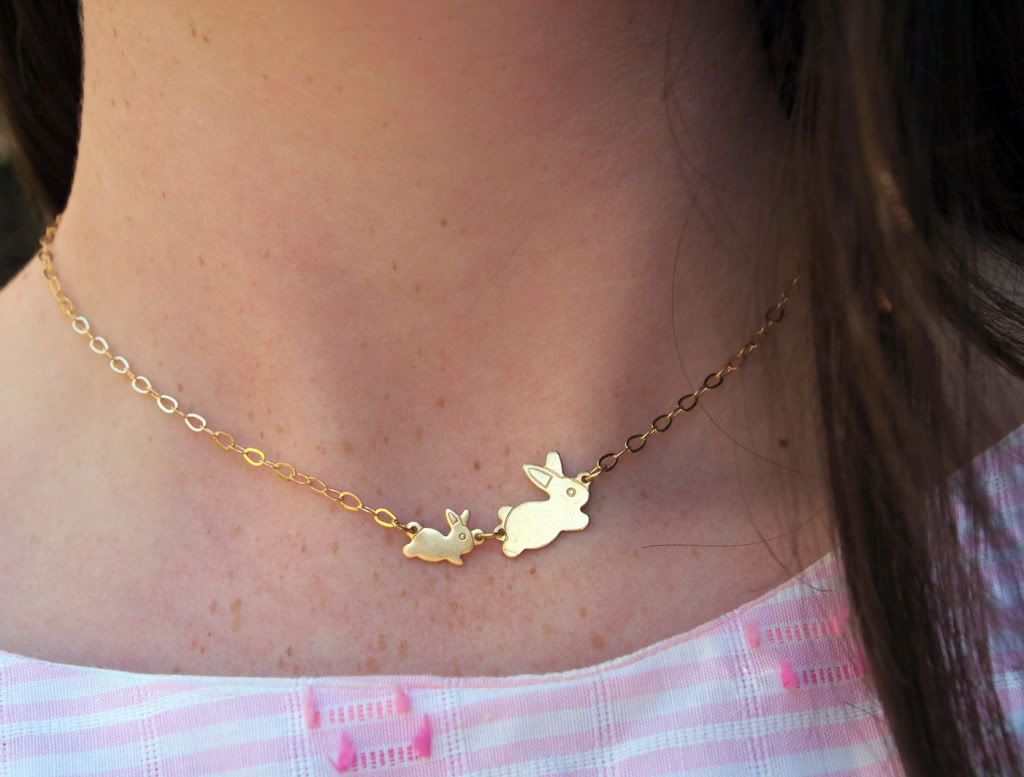 Isn't it cute?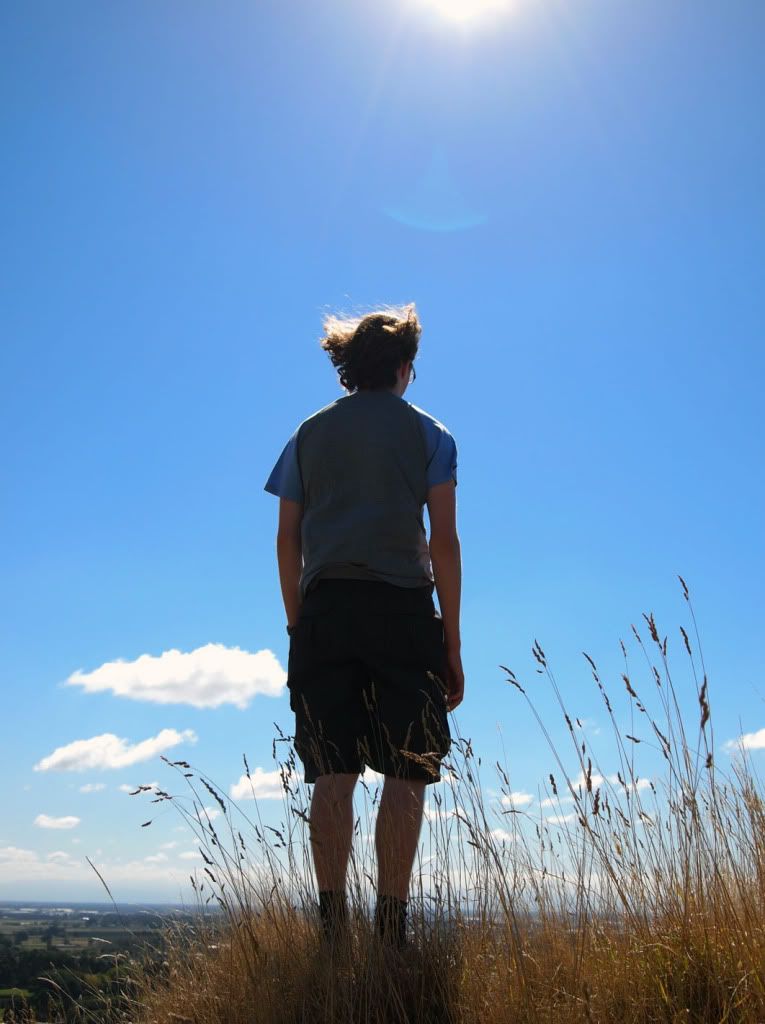 My loyal photographer Will admiring our city of rubble.