So I spent Christmas this year with my boyfriend's family in Taranaki, so I wanted to catch up with my parents before Christmas. The festive season doesn't mean a lot to us, but I barely get to see my parents because they live in Vietnam for 95% of the year so I was super excited to hang out with them and drink sav in the sun.

When I arrived, I saw Aaron Gilmore in the airport! So the trip was off to a good start.
I was also super excited to see Christie and go opshopping with her, such is customary every time I go back to Christchurch. First we stopped off at her place where I tried on everything in her wardrobe and we, as always, dressed in matching-ish outfits. It's a pretty regular occurence when we hang out that people ask if we are sisters, which is hilarious because do you know any sisters who have the same haircut and dress in the exact same way? Nooo. But we just run with it.
But yeah, after like 5 hours of shopping and bargain-finding and a little bit of arguing over 1950s dresses (THANK YOU CHRISTIE, I LOVE THE DRESS SO MUCH!!!) we were parched and some fancy drinks at The Tannery were in order. The Tannery is a new development in Christchurch, full of sickeningly beautiful boutiques and homewares shops and cafes. We took some outfit snaps too, in front of the beautiful Christmas tree.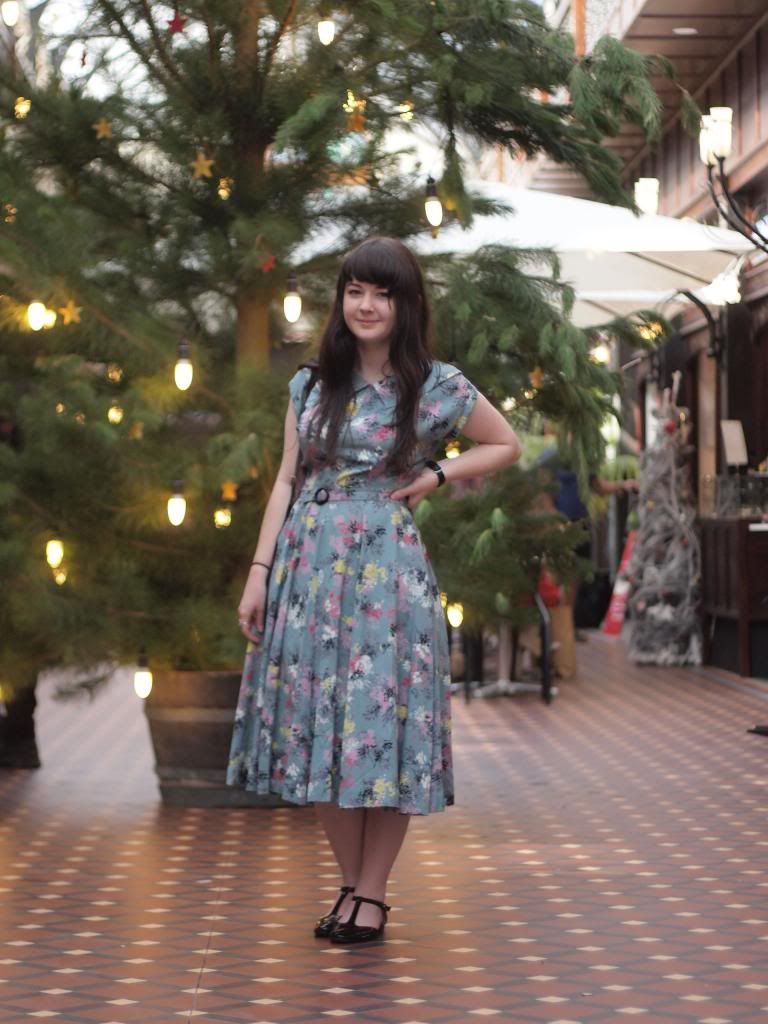 Christie is wearing a 1950s floral dress that her grandma made for a sewing contest, with Urban Outfitters t-bars and her Cambridge Satchel.
I am wearing a 1950s rose-print velvet dress that I got from a vintage garage sale thing, with won-from-Mimco t-bar sandals, opshopped belt, bangle from Ziggurat, 1950s sunnies from Trade Me and my Cambridge satchel.
I always sort of forget to take photos on my proper camera but here are some Instagram shots from Chchchch:
Drinking something minty and delicious / Overcast garden in my childhood home
Cracks in my (condemned) childhood home / The flat my mum lived in when she was my age, where she met my dad, now earthquaked
My mum and I both wearing opshopped 1950s dresses / Returning home to my massive wardrobe
Stay tuned for Part 2: I Went To Taranaki And Some Other Places