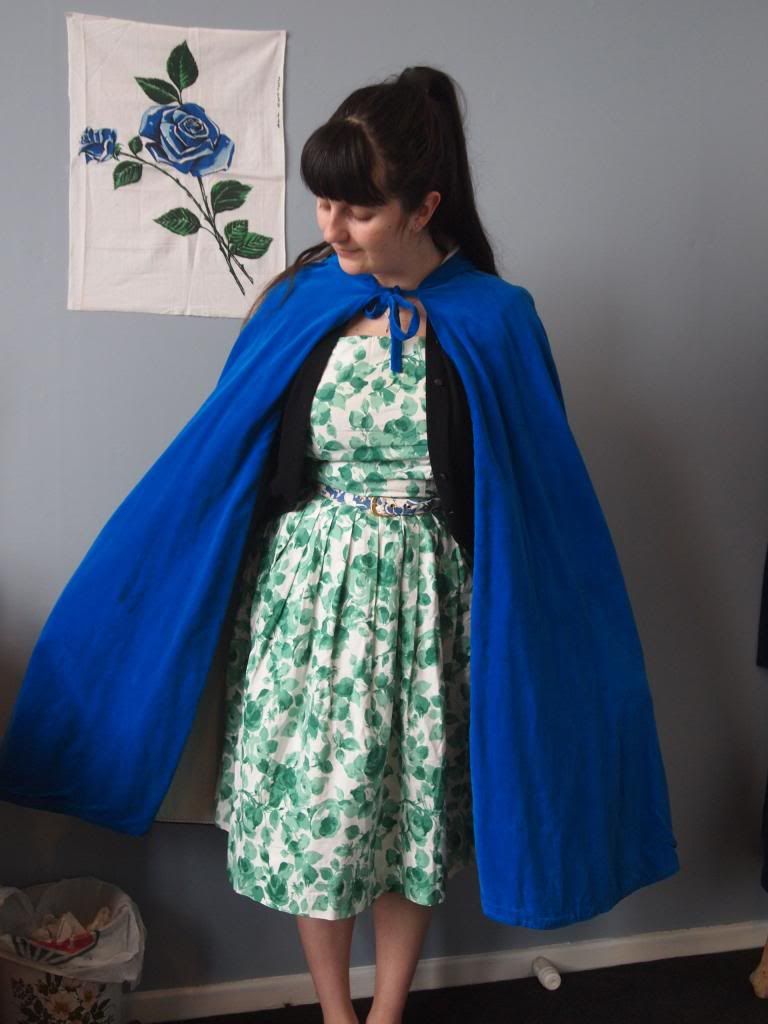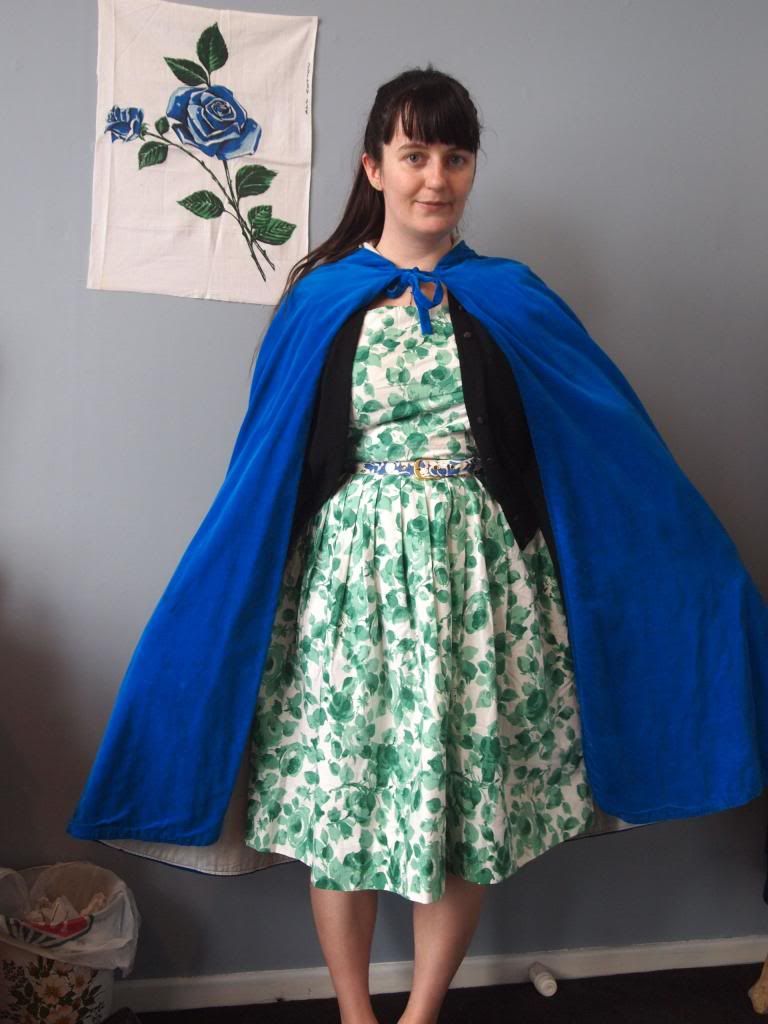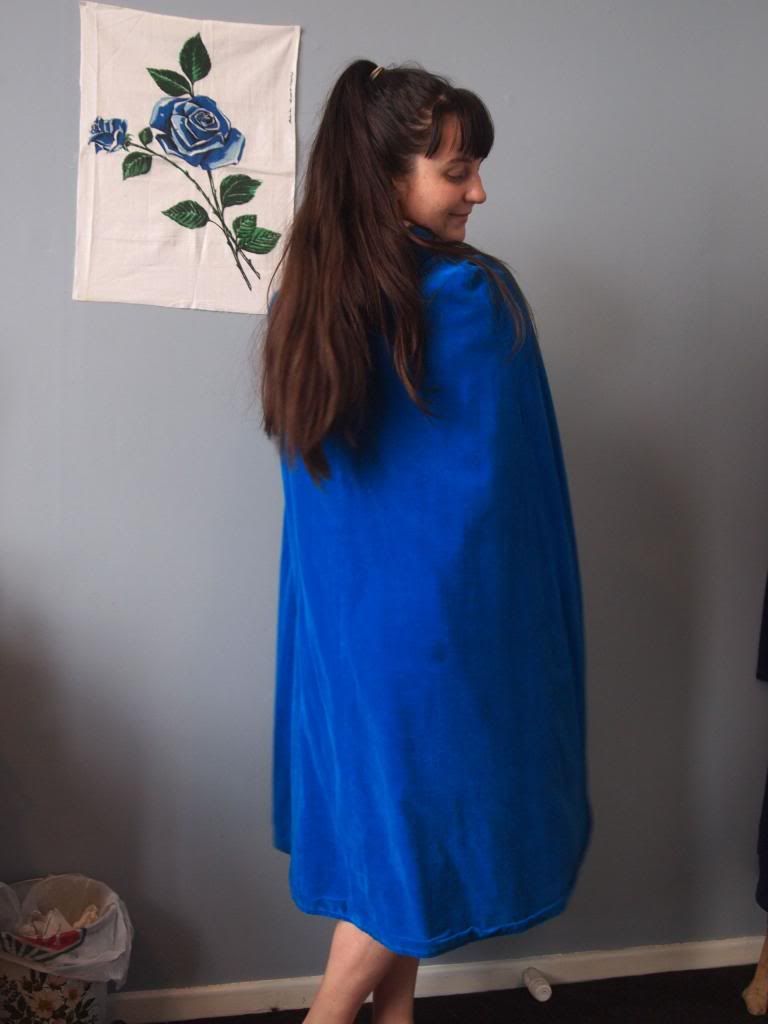 Wearing electric blue velvet 1960s cape from an opshop via Christie, 1950s cotton floral St Michael's dress via eBay for $2, belt off another opshopped dress and old back 50s cashmere cropped cardigan. I don't remember what shoes I was wearing but it might've been my white Chloe ballet flats.
So I am wearing an electric blue velvet 1960s cape! Pretty great, right? Back when I lived in Christchurch and Christie and I used to go opshopping together all the time, we found this cape in one of our favourite shops. It was pretty expensive for an opshop (not actual expensive) and so neither of us bought it, but we kept coming back to it and trying it on over and over again until finally Christie bought it. And I pretty much coveted it ever since. Christie and I have a thing going on where we have dibs on certain items in each other's wardrobes for when they get sick of them, and earlier this year I had a couple of 50s dresses to get rid of so swapped them with her for this after a few years of reminders that I loved it.
Here's Christie looking adorable in it in 2010. Anyway, now the cape is mine and I wear it like once a week. Every time I wear it people stop me on the street and in bars and shops and at the office to tell me how amazing it is, which is a nice feeling. It is surprising how many things in my wardrobe go with electric blue.
I am trying to be a more frequent blogger, so will hopefully post some more outfit photos later in the week. My brother is back from overseas and the days are slooowly getting longer so the conditions are more conducive to outfit photography.

Edit: I wrote and scheduled this post on Sunday before central New Zealand experienced a rather nasty magnitude 6.5 earthquake at 5pm. I have today, Monday, off work because my office is in the city. It doesn't really feel like a relaxing day home as I am too anxious to enjoy it. Some reclaimed land has slipped back into the sea and central city workers have been ordered to stay home while damage is assessed and we experience ongoing significant aftershocks. Wellington is a highly active seismic zone and it is an incredibly scary time, especially for the many Wellington residents who moved here from Christchurch following the earthquakes there. If anyone who has been affected by the quakes wants to chat, my email address is in the 'about' section.