I got this amazing 1950s cotton day dress with a big purple floral print on Trade Me the other day, because I have no self-control. It has been entirely stitched by hand with the neatest, tiniest little stitches ever. Even though it's massively seasonally inappropriate I wore it today.


Idk what these poses are. Too much sav.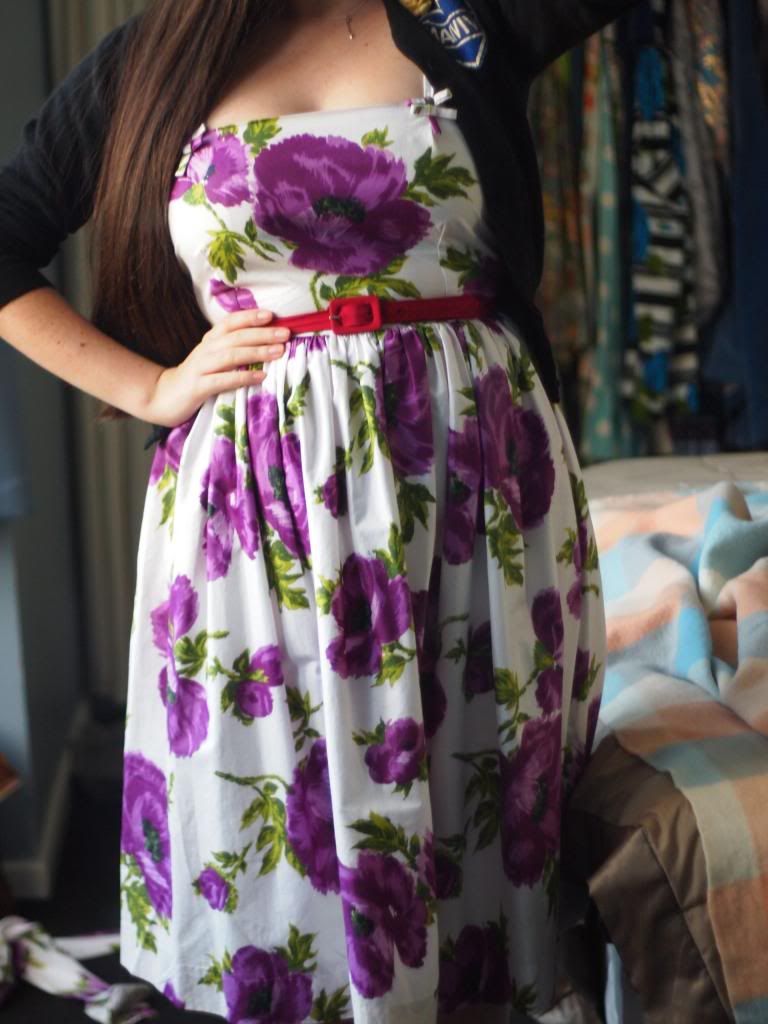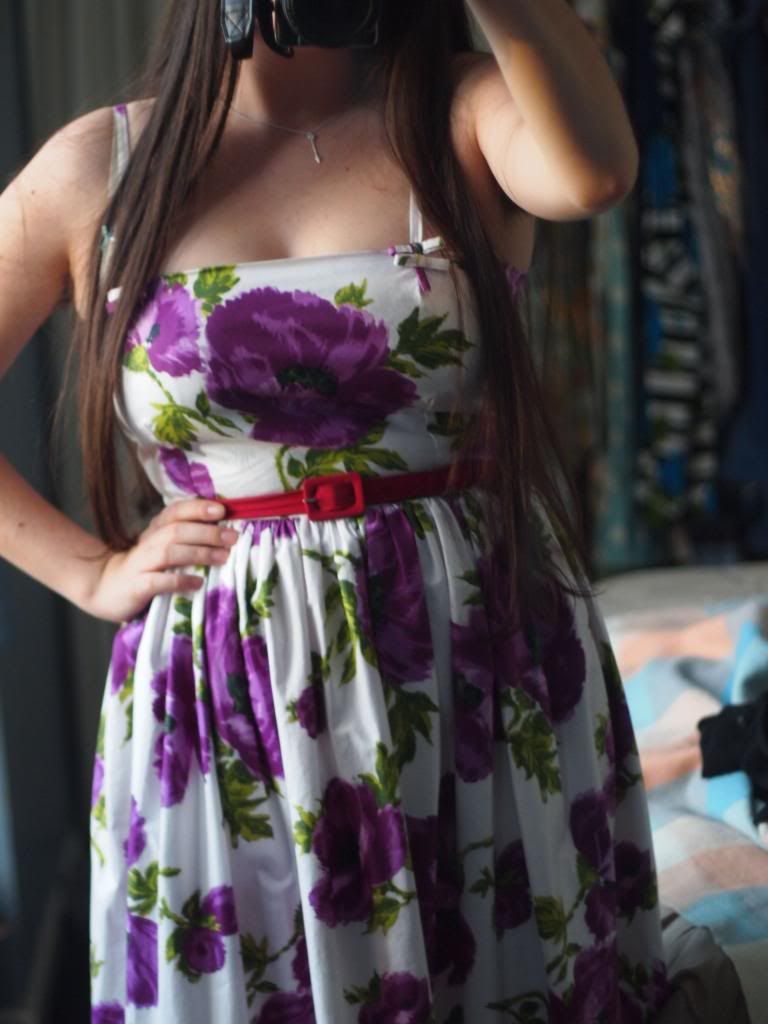 Worn with a 50s black cashmere cardigan that I've had for ages, rose pin from my friend Alex ages ago, pink belt off another dress, opshopped t-bar heels that I think are originally from Farmers, and opshopped 80s sunglasses that I got yesterday in Petone.
Also, this is hopefully the last time you'll ever see me with this grotty haircut. Growing out my fringe ("bangs") was a terrible decision, but now they are so long I can't just trim them back to the way they were, so I am getting a free haircut later this week from a student hairdresser, thank god.