There are few things that temper my stress after a long day at work better than coming home to find packages of goodies from around the world, dinner ready on the stove and a glass of damson plum gin waiting for me.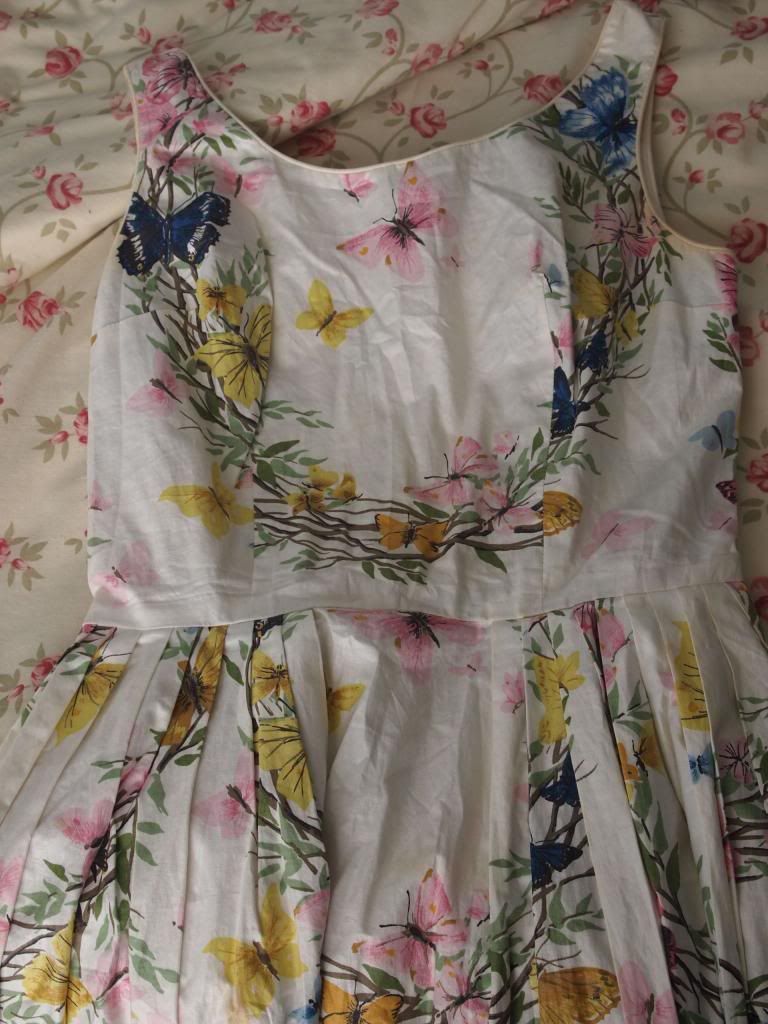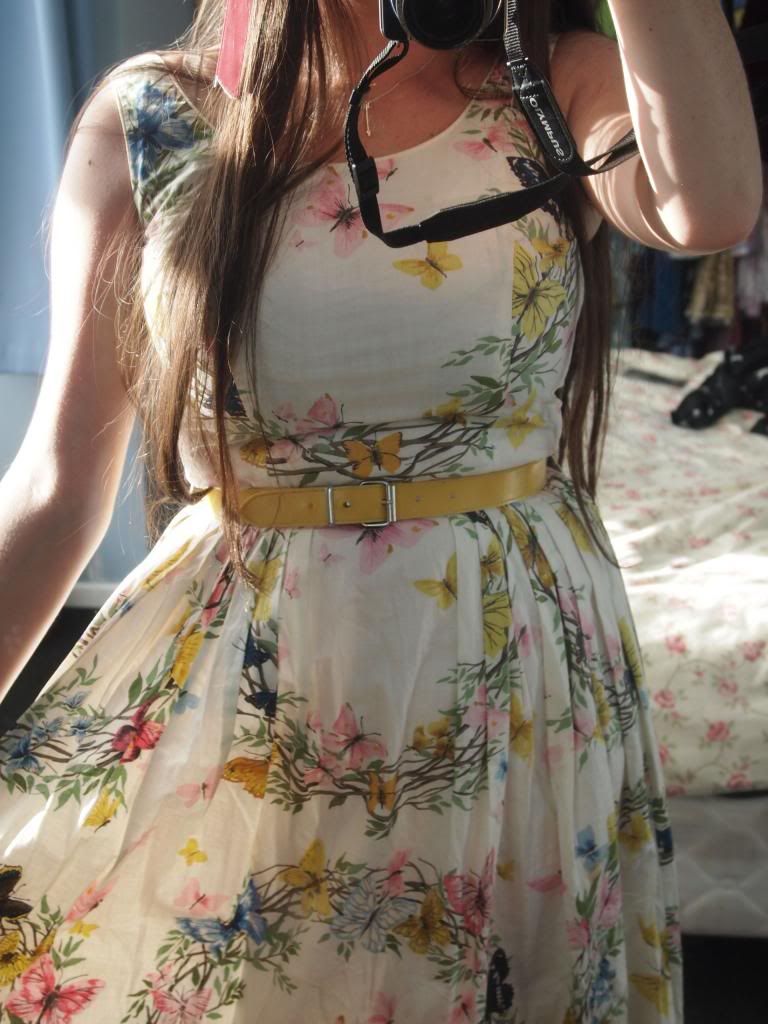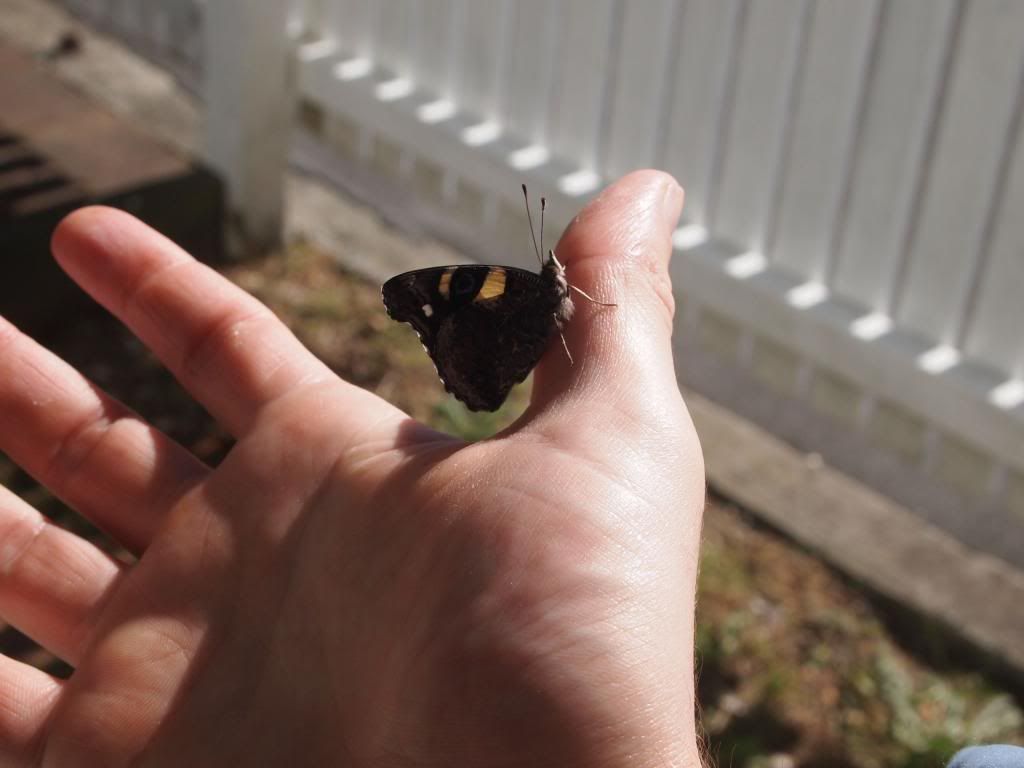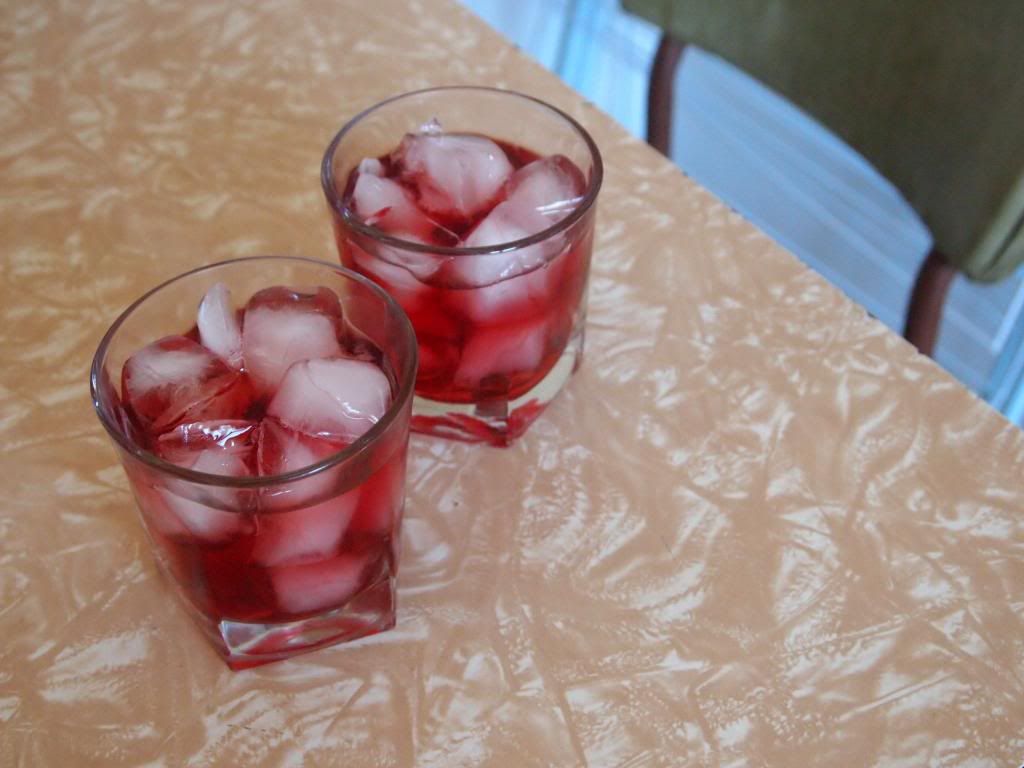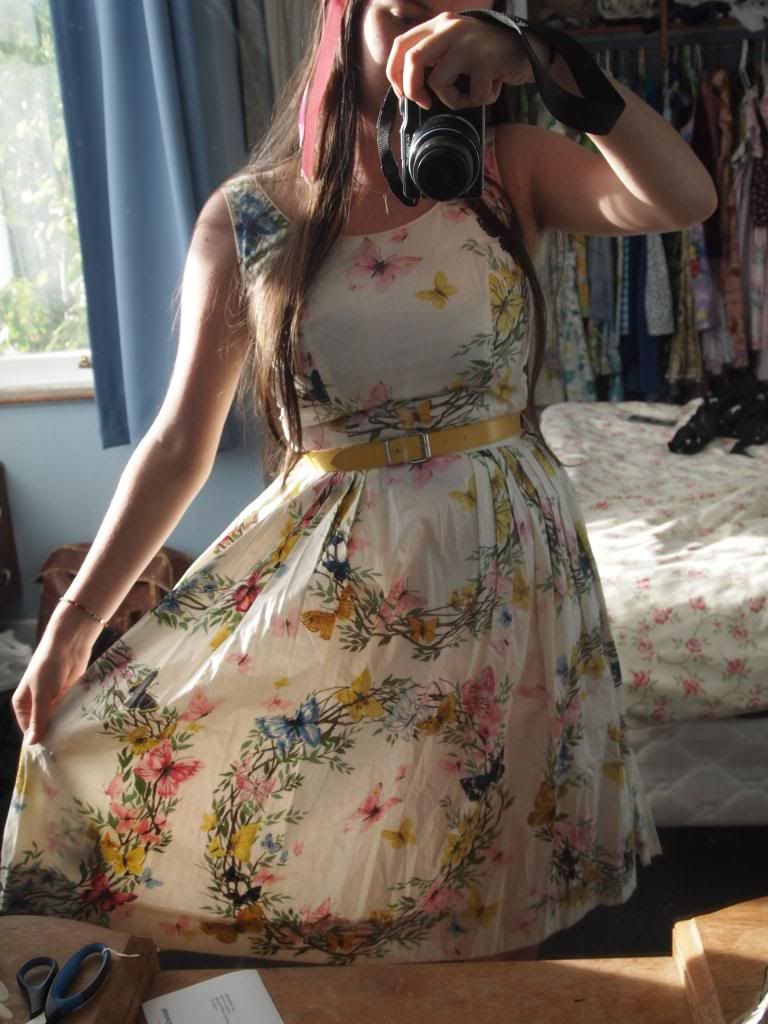 This amazing watercolour-esque butterfly and wreath-print 1950s dress I spied on
Croatia Vintage
a few weeks ago. It was on hold for someone else, but I messaged lovely Caitlin in a bit of a frenzy just in case the other person backed out. They did within a few hours, and I was ecstatic - especially considering there were four other people behind me in the queue for it. The print is so surreal and amazing I can barely believe it's mine. I might wear it on my 21st birthday visit to the zoo, as it seems appropriate. Here's a photo of the
dress's label, 'Beaumaker',
taken from the Etsy listing. The yellow belt is off another vintage dress and my red enamel watch was my mum's when she was my age.
Also pictured, a Red Emperor who came in our window one day to say hi, and lots of gin on my yellow 1950s formica table. Jack found this table for me at an opshop when we first moved in here a month ago, and it was much cheaper than the price they go for on Trade Me. It felt really serendipitous that it came to me, as I've lusted after them for years but never found one in a second hand shop. As soon as I had my own kitchen with a gap to fill, there my table was.
The delicate painted bird stuck to my dresser mirror came in the mail today from the lovely
Stevie
, whose blog makes me wish I could be a kid at the museum she works at. We've known each other on the internet for ages and I've always loved her work, and I am so thrilled that I have a little bit of it now.
Liz asked in my last post for a close-up photo of the print on my Horrockses floral stripe dress, so here it is. You can tell even by these photos that it's had a good bit of wear, but it's still looking better than many modern dresses would after a few washes. I'm wearing it to an improv show tonight. Bye!
Oh, P.S., I am selling three vintage dresses
here
, but the auctions end in two hours.