Today I got lunch with my brother, then ran into everybody I know in this city at various points on Cuba St, then decided I had two options: walk home in the light rain and treat myself by ducking into the opshop on the way home, or treat myself by taking the bus and no opshopping. So... yeah.
The little blue gingham shift is a school uniform, made in the 70s judging by the label. The white one though... SO happy about this dress. I saw it in the window of the Vinnies a week ago when it was closed. I planned to go back and try it on but when I next walked past it was gone from the window, so I assumed it was sold and was so disappointed. When I wandered in today it was there in the kids' section waiting for me (along with the blue dress). At first I thought it might be modern, but it has these amazing diamante buttons, a metal zipper and lots of lovely hand-stitching so it's definitely fifties. It didn't have a price tag on and I was worried it would be lots of money, but the shop assistant was SO nice and gave it to me for $5 when she saw how excited I was about it. She also gave me a volunteer application form and a trial in the shop next Wednesday- I've applied for maybe 50 jobs in the last fortnight and been unsuccessful thus far, so I may as well spend my time doing something worthwhile rather than sleeping in until 1pm and marathoning The Simpsons every day.
Here is a bad photobooth photo of me trying it on and feeling like a whimsy magic fairy princess etc. I am probably going to wear this with bows and flowers in my hair and the most saccharine things I can conjure from my wardrobe. Also I am kinda jealous of bloggers who have nice plain backgrounds to take photos against indoors, but I would be jealous of myself if I saw a photo of the space curtains on another blog.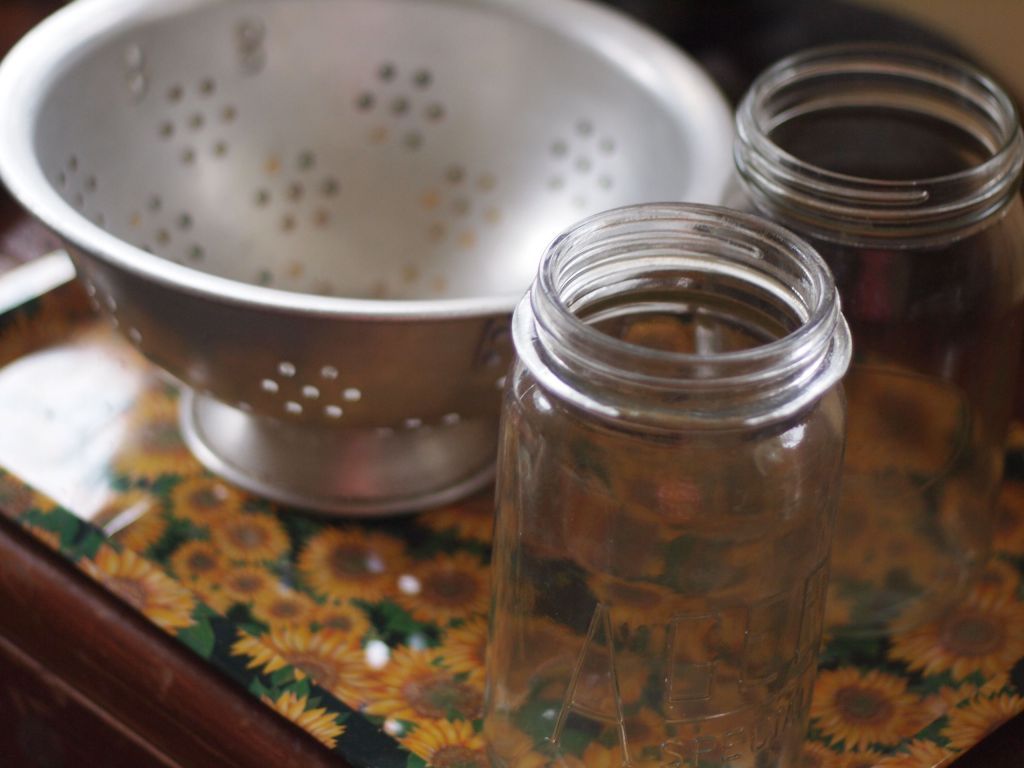 I love kitchenware. I got an old aluminium colander (we use them as fruit bowls) and some Agee preserving jars for the 7kg of tamarillos Jack's mum sent us. The 90s sunflower-print tray was a present from my little brother, who got it from a free box at his architecture faculty. I also got red Roman sandals and a polka-dot cap, not pictured.
I wrote this post last week but without a card reader I couldn't upload photos. Today I had my first ever shift at the opshop! Here's what I brought home with me, for $2 total cost...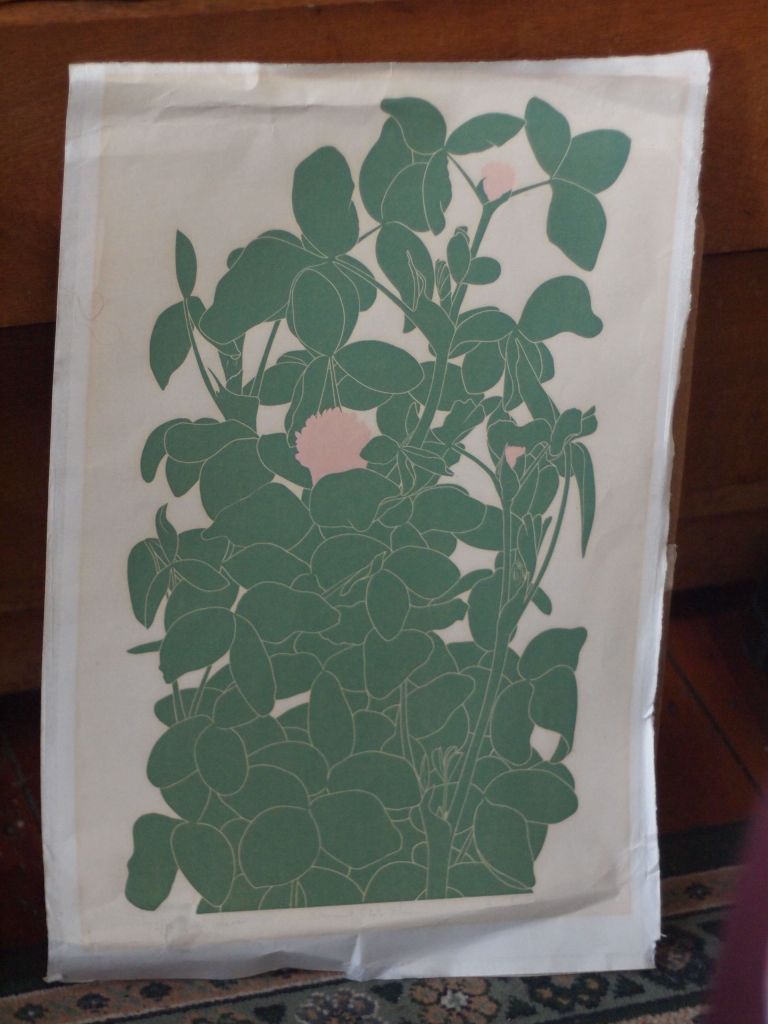 This gorgeous print, titled 'Vermont State Flower' (which Google tells me is Red Clover) from 1970. The artist's name looks like Harry Evans to me, maybe. It's a bit rumpled so I got it for free, and I'm gonna put it up on my wall with drawing pins- poor man's framing.
Lovely editions of some of my favourite childhood books, and a biography of Alexander Pope.
These are my favourites, they're 1948 editions and were given to someone named Rachel from her aunt Dorothy for her birthday. I wish there was the whole series. I'm working again tomorrow though, so who knows what I'll come home with. When I told Jack I'd got the job (well, not-really-job) he said 'so, the hoarding begins'.
Bonus non-thrifting photos...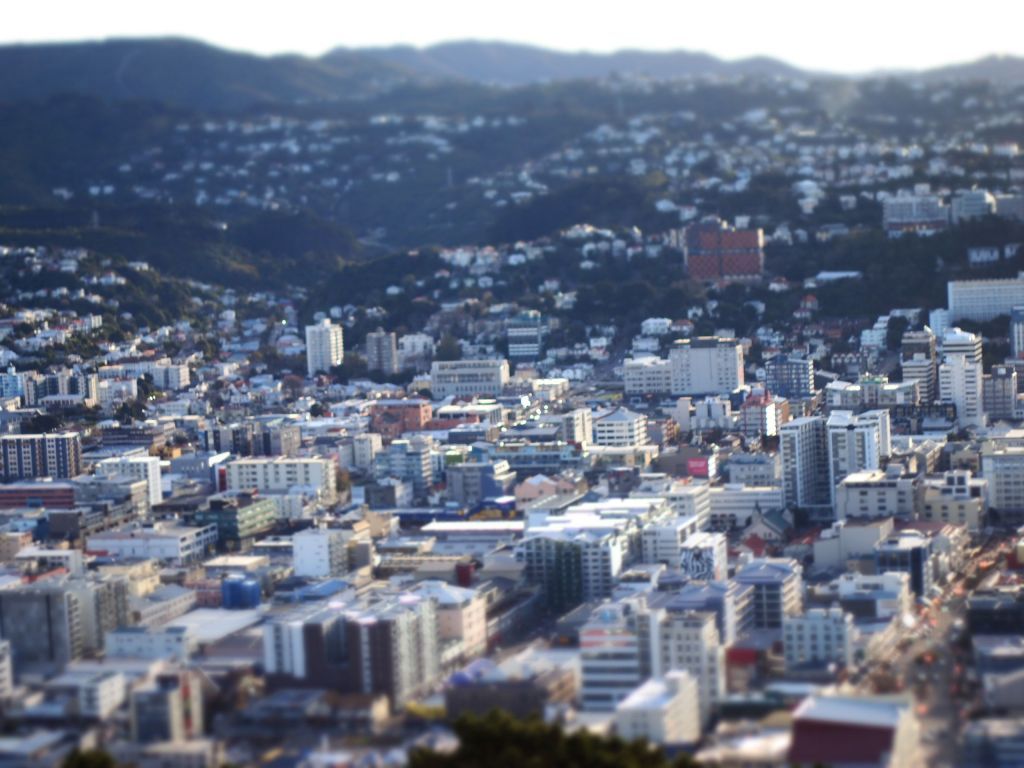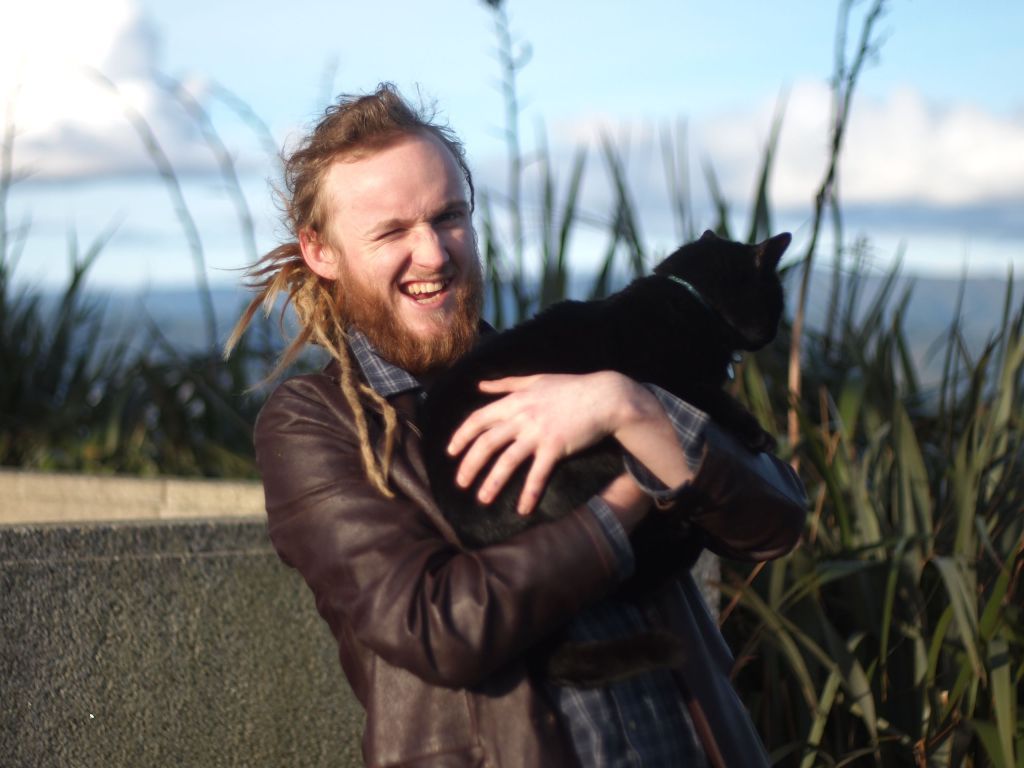 We went up to the big mountain in the middle of Wellington, Mt. Victoria, and met a fat cat. The end.