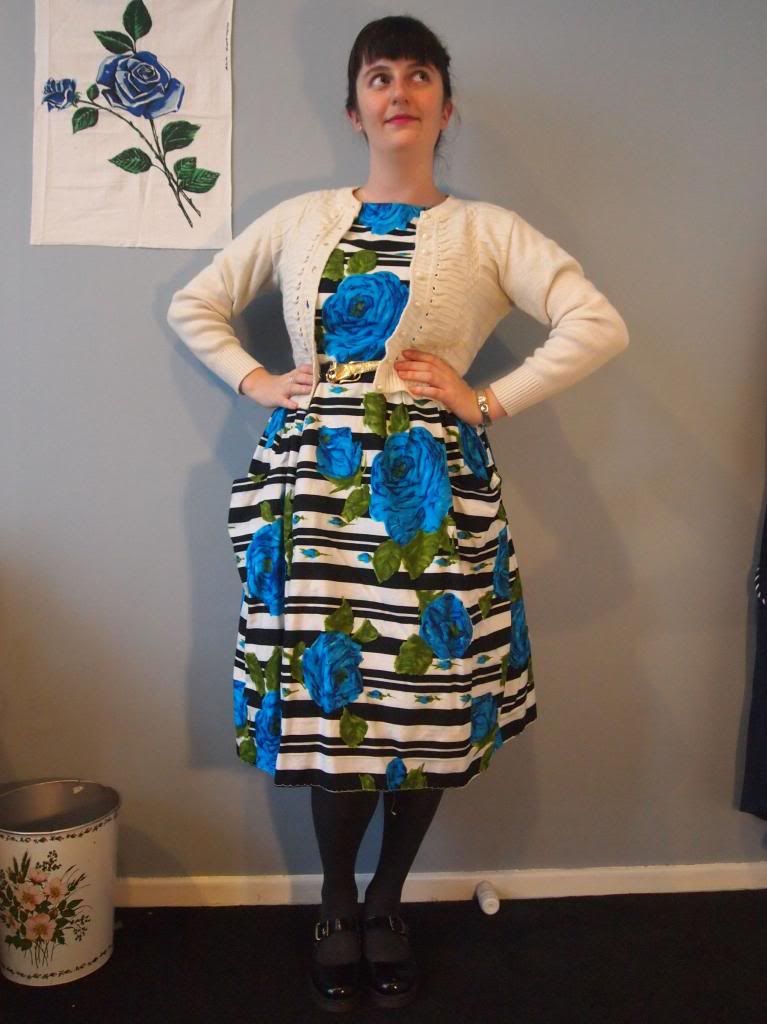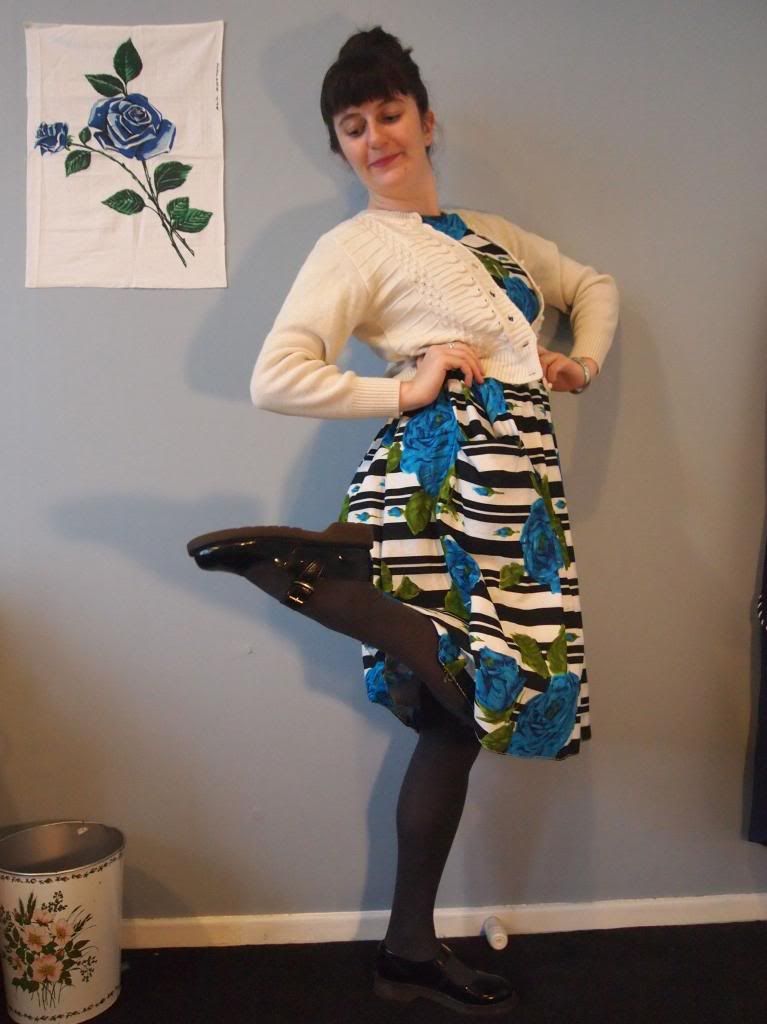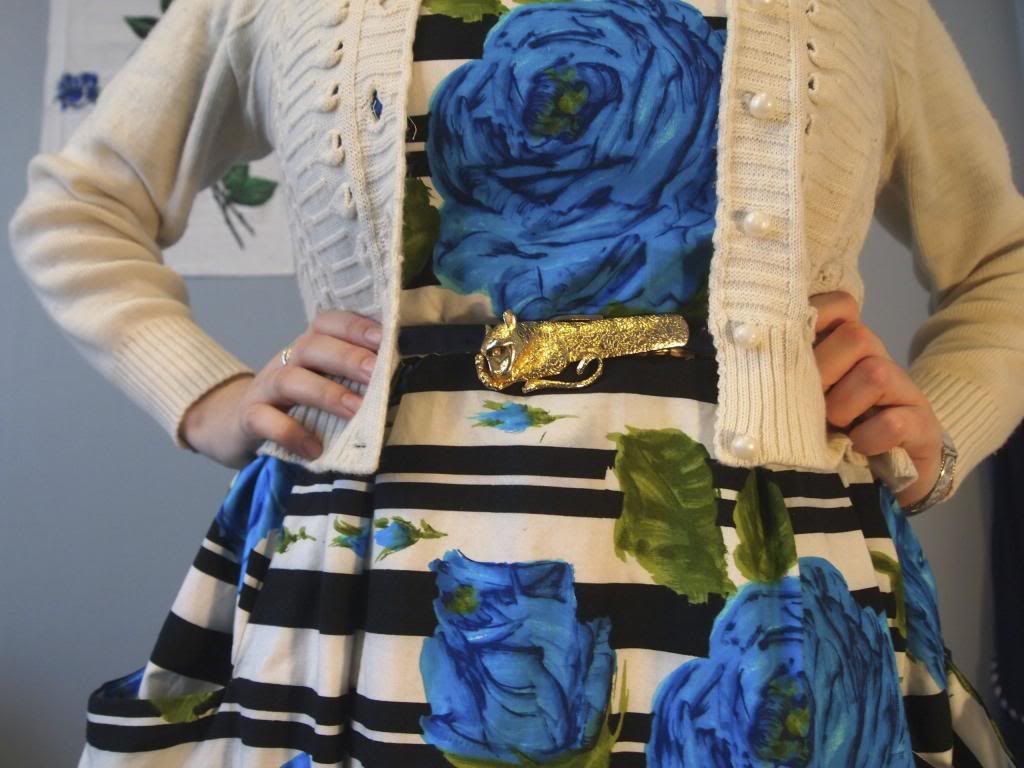 Wearing a 1950s 'Ladylook' striped floral rose dress from Trade Me, opshopped white cardigan from ages ago, Columbine merino tights, vintage silver bangle that was a 21st present from my mum from Ziggurat, Doc Martens mary janes from Recycle Boutique and amazing leopard belt from Trade Me also.

This is, I think, the last one of the dresses I got from that one really good Trade Me seller that I have to show off here. It is pretty much everything I could ask for in a dress, including having POCKETS!!!! Plus I was the only bidder on it for some reason, so got it super cheaply. Sorry for the overload of blue + roses in these photos!
I actually wore this to work on Monday, but I did a 12 hour day and by the time I got home all I wanted to do was eat soup in bed so didn't photograph it. I recreated it for some outfit photos, kindly taken by my brother while sitting on my bed as part of our high-tech new set up. I am doing that pose with the foot because Will was calling out to me that the bottom of the photos was too dark to see my nice shoes.
I got these shoes on the weekend from Recycle Boutique, and just as I was buying them I ran into
Trees
for the first time ever, which is surprising because Wellington seems like a pretty tiny place most of the time. We talked about having a Wellington blogger get-together thing, so please email me if you are interested! My address is our the 'about' section. Anyway, these shoes are suuuuuuuper comfy and amazing quality, plus they've already been broken in which is a plus. I often think I'd be willing to pay a huge amount of money for a pair of cute, plain, comfy black flats that will last for longer than a year, and I think I may have found them for a bargain. I feel like by the time I am, like, 25 I will have slowly curated this perfect vintage wardrobe full of the best weirdest nicest things ever, and these shoes feel like an important building block in this process.